Back from the gym! July 29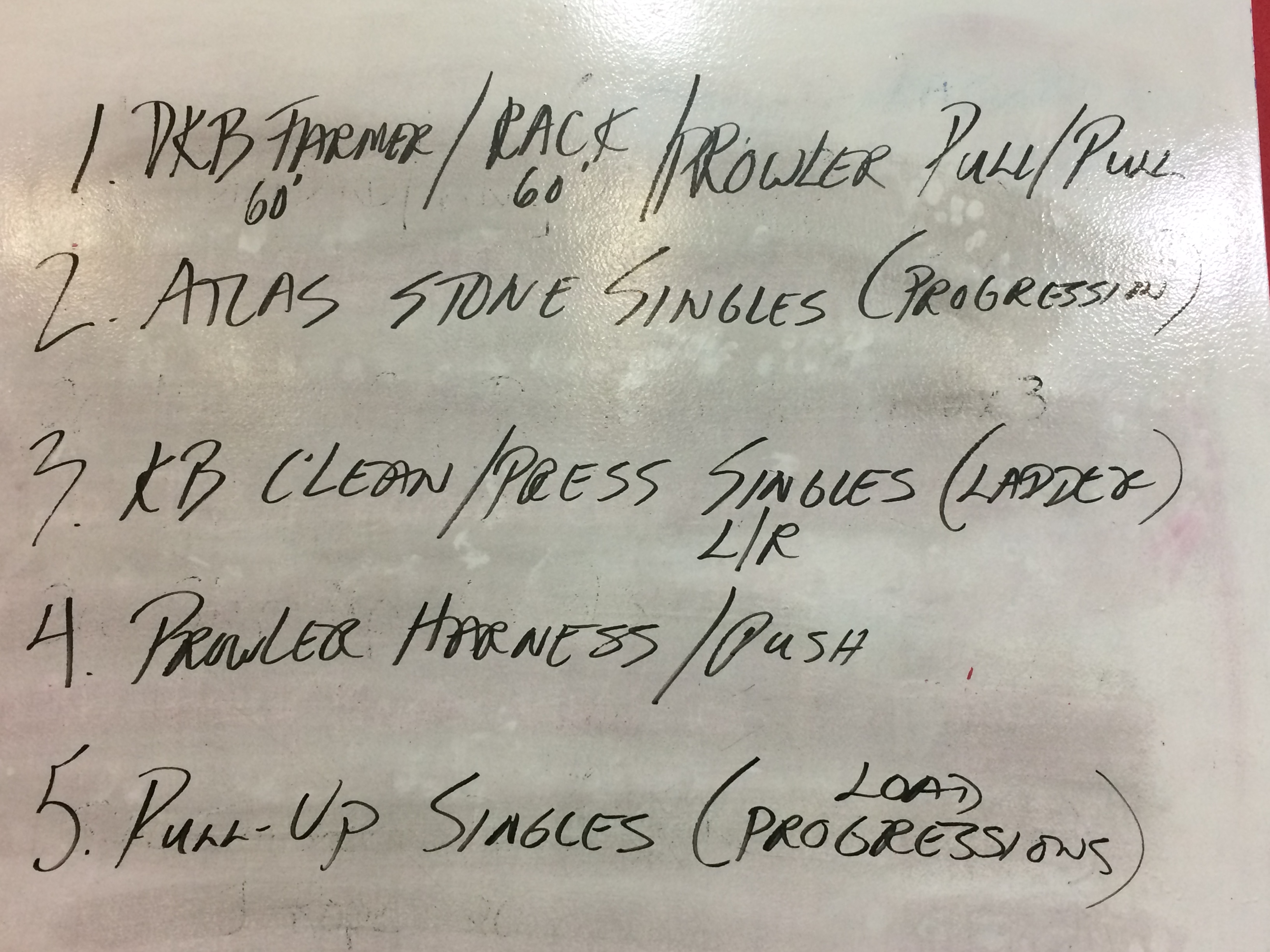 United States
July 29, 2017 8:54am CST
Well, today's Strongman workout wasn't what the owner had planned. He was going to test our strength to see how far we could carry double our body weight and how many pull ups we could do, stuff like that. But a lot of the things he wanted to do involved being outside so the nor'easter put the kibosh on that. Instead we did a super heavy workout. It was intense! There were 5 exercises up on the board and we just went through them one after another over and over again until it hit 9am. I think I got through the list almost 4 times. This is what we did: 1) Double kettlebell farmer carry (60')/Rack kettlebells (60')/Prowler reverse pull-pull (60' x 2) 2) Atlas stone singles 3) Kettlebell clean/press singles (progressive ladder) 4) Prowler harness pull/push (50' x 2) 5) Pull up singles I wound up just doing a double farmer carry as I wanted to carry heavy kettlebells which meant I couldn't rack them up. I also substituted 5 nose-under TRX rows for the pull ups. The prowlers were loaded up with plates and really tough to move. I struggled a bit with the 95 pound Atlas stone so I didn't bother to attempt the 115 today. I'll get there eventually. All in all, it was a very good and TOUGH workout. Lots of heavy weight to be moved around. Next workout is at 8am on Monday!
3 responses

• Oxford, England
29 Jul 17
I feel tired just reading this, but well done for all that exercise.

• Los Angeles, California
29 Jul 17
Good thing the workout was early. After that workout, you need the rest of the day to relax.

• Canada
29 Jul 17
I have no idea what any of those are, but I'm exhausted just reading about it.