The Drama Continues – That Woman - Won't Leave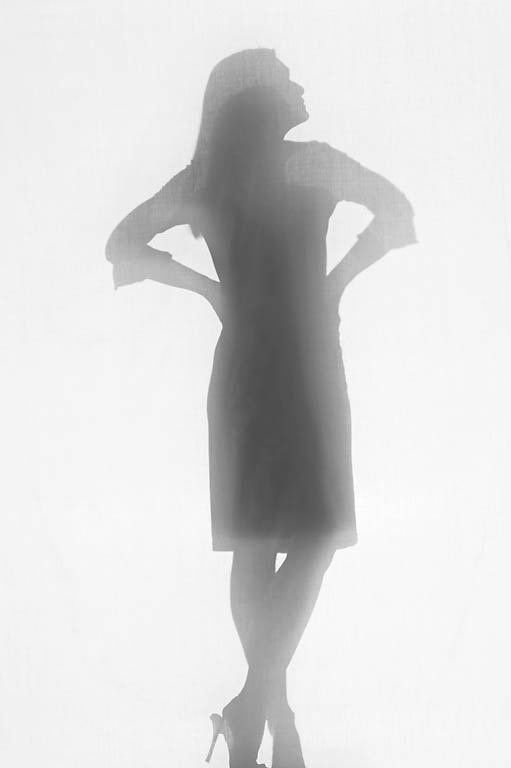 French Polynesia
July 29, 2017 1:32pm CST
Yesterday was the deadline that my nephew gave this woman to get out of his house. Early in the afternoon we went to check on his house. She was still there and nothing was packed. She had no intention of moving out. Before we left I told my nephew to not engage in any conversations with her at all. We had a plan to pack her backs and set them on the road. When we arrived at the house, she was mad. I mean mad to the point that she started yelling, screaming, demanding, and hitting on my nephew. I had to drag her off him and take her outside. In the meantime, my nephew went into her room and packed all of her and her son's affairs. Afterwards, I helped him move them to the road. We called the police to have them come and move her out. The police showed up and told her that she needed to take her and her son and find a new place to live. Later that night we were having dinner. My nephew and his daughter were still at my home for the night. During dinner the police showed up at my house. They wanted to take my nephew away. This woman had called the police on my nephew claiming that he had slapped her around, burned her belongings, and hit her son. What a drama queen this woman is. Nothing at all happened like this. My boyfriend came unglued and went to talk with the police. I was lucky I had taken a video camera with me and filmed the event. We showed the police the clip and they left. What makes me angry now is that she picked up her affairs from the road and has moved them back into the house. Who knows what today will bring. This woman has got to go. Looks like now we will have to lock the yard completely, change the locks on the house, and bring over a guard dog to guard the yard. The police have been notified and they are to arrive at 10 this morning. Stay tuned for the mad woman who thinks she can throw a 12 year old child out of her home.
10 responses

• United States
29 Jul 17
I guess I need to go back read the rest to see who is this woman.

• French Polynesia
29 Jul 17
You can find it under How Dare You Tell My Daughter To Get Out of Her Home - She is only 12 This all started at the beginning of the week and has gotten out of hand since then. This woman won't quit.

• United States
29 Jul 17
@poehere
yes, I went there to go look, my goodness, how did I ever miss this..

• French Polynesia
29 Jul 17


• Chile
29 Jul 17
It was very intelligent to film everything. She could say anything nd it is her word against your nephew´s

• French Polynesia
29 Jul 17
I knew I had to do this. She has been calling me 50 times a day looking for my nephew. She is demanding money and all kinds of stuff from him. It is out of control and I just figured when she saw him she would go crazy.

• Chile
30 Jul 17
@poehere
It´s better to have the police deal with her. But if you have films of what she is doing, it will be easier.

• Daytona Beach, Florida
29 Jul 17
WOW sounds like a TV drama or comedy not really sure right now. I hope you get her out of there and forever. Good Luck.

• French Polynesia
29 Jul 17
We are working on it. Guess in the end this might become a best seller or a new soap opera.

• Boise, Idaho
29 Jul 17
These cell phones sure are coming in handy. I saw a story on tv about this same sort of thing and the video saved the situation. What a wacko this woman is.

• French Polynesia
30 Jul 17
I have an iPhone and an iPad. So all I had to do was recording her flipping out. Sure was good that I did this one otherwise my nephew would of been in a lot of trouble. He had no way to prove he didn't touch her at all. I am not sure what she burned in the yard.

• Boise, Idaho
31 Jul 17
@poehere
......Some trash or box or something. Maybe something of hers that she didn't like.

• French Polynesia
31 Jul 17
@celticeagle
No this is not it. Hold on the story is coming out. The drama still continues. Don't want to give away the best part now.


• Otis Orchards, Washington
30 Jul 17
What a mess. It is best if all the locks are changed. She could have had a couple of spare keys made. She must be thinking if she keeps coming back that your nephew will give up and let her stay there. Good thing you videoed the whole thing.

• French Polynesia
31 Jul 17
Think you are right on this one. She broke in because she no longer had a key. Keep tuned in. There is more to come.

• United States
29 Jul 17
I feel so sorry for this woman's child. What an awful state of affairs has occurred. Hopefully, this woman will leave with her child for good.

• French Polynesia
29 Jul 17
That is what we are hopping. But seems like she has other plans.

• Anniston, Alabama
29 Jul 17
I hope she leaves but I would change ALL the locks just in case, check the gas lines and all the power cords, she sounds dangerous.

• French Polynesia
29 Jul 17
Here we don't have gas lines. We use propane tanks. But they can still explode if you are not careful. In the years I have been here I know of one exploding. It was not the fault of the tank, but the fault that someone's daughter was cooking french fries on the stove and walked away. The oil fire caused the tank to explode.

• United States
29 Jul 17
@poehere
Have you considered filing a report to have her committed to a psychiatric ward for 72 hours? She sounds crazy!

• French Polynesia
29 Jul 17
Here she has to do something more extreme that this to get committed. Don't forget we live on a small island in the South Pacific. Things here are not the same as the rest of the world or the US.

•
26 Feb
I hate when that happens and the police will not do anything for the right person. Doesn't she have anywhere else to go? Did somebody finally come to get her out? I bet once he gets her out he will never rent the room again. I had to rent rent where I used to live and I had horrible people and they caused so much grief.

• Fairfield, Texas
30 Jul 17
They ought to lock her up because she's a nut case
@poehere
. If the police don't haul her off this time, I just don't know. When the cops saw the video, they should have arrested her immediately for assault.