Help Me If You Can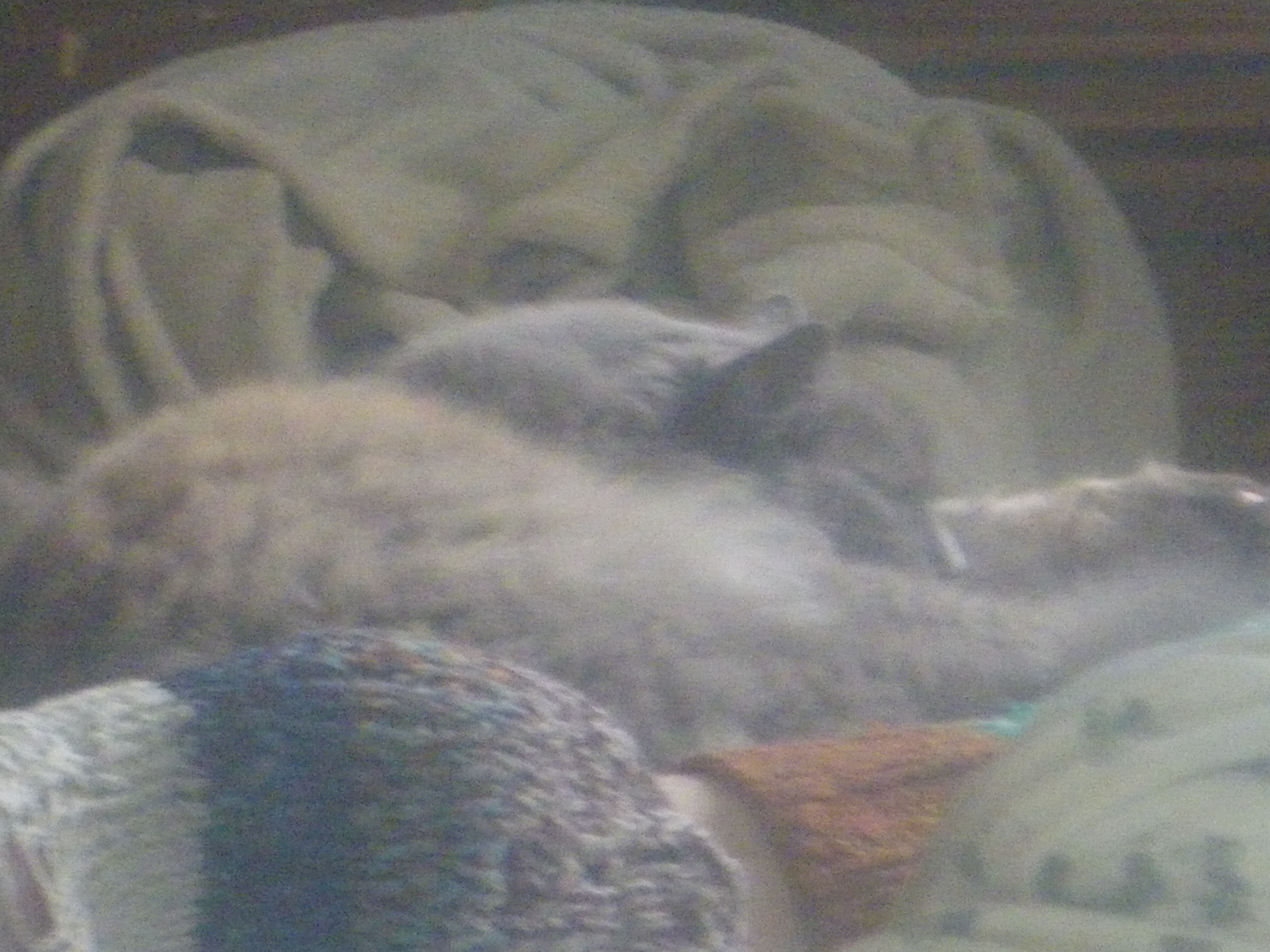 Daytona Beach, Florida
July 29, 2017 1:50pm CST
This refers to words from The Beatles song Help. The reason this song has come to mind today is that my hubby is still ill. His temperature is hanging on around 100 F for those who can understand those degrees or 38 C. He is continuing to take his antibiotics, getting lots of sleep and I keep giving him plenty of liquids and food is always around if he wants some. I also keep cutting up plenty of fresh fruit. However with not significant improvement at the moment he is becoming angry, upset etc. So to be sure that he doesn't have to shout for me I stay at my PC so that I am in the room at all times. Listening to him sleep is wonderful, so quiet and peaceful. Then he starts to come awake and he actually lets out a big yell realizing the reality of his present situation. Outside it is now starting to come toward a really lovely warm summer and here I am. What is really adorable is that Sid knows Papa is sick. He realizes he never leaves the room lately so now and again Sid comes into the bedroom says a few words to Papa and to make sure everything is alright he lays down by his feet and stays there for awhile and then goes out again. So to avoid getting into a real conflict I am going to do some cleaning up tomorrow and get some time out in the garden. I will leave him with the mobile and take one with me so that if he needs anything he can just give me a shout. I am tired but I also understand his frustration. Keep those prayers coming so that he can recuperate by next week.

This great live version of "Help" comes from a 6-song set filmed for British television in August of 1965, two weeks before their famed Shea Stadium concert ...
3 responses

• Daytona Beach, Florida
31 Jul 17
With our crazy weather rain, sun, cold, high wind hubby Martin caught pneumonia. Today for the first time after a whole week of strong antibiotics his temperature has gone to normal but of course he still needs to completely recuperate
@Kandae11

• Los Angeles, California
29 Jul 17
Sid is "workin'" hard in the photo!

• Daytona Beach, Florida
31 Jul 17
That is his way of keeping an eye out on Papa. As long as they lay together and don't move everything is OK Once my hubby gets up or changes position Sid is once again up and running figuring everything is just fine
@JohnRoberts

• Nigeria
7 Aug 17
What a pitty. I pray his condition improves soonest. You have to be by him, encourage and don't shout him cos he is frustrated at the moment.

• Daytona Beach, Florida
7 Aug 17