Prince Harry & Meghan Markle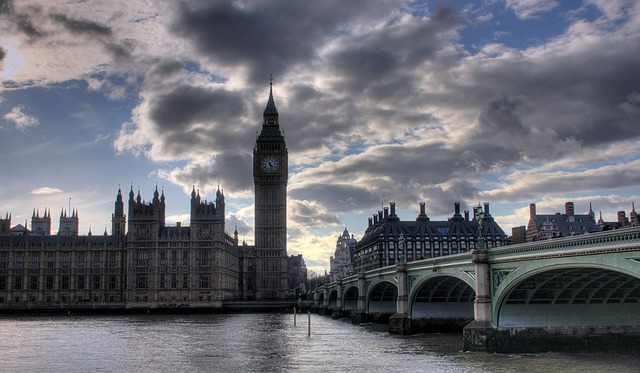 Rochester, New York
July 30, 2017 7:35pm CST
I am a big follower on the Royal family in Britain. Princess Diana was my very first Idol. I stayed up all night in anticipation of seeing her wedding to Prince Charles and did the same for Prince William and Catherine's wedding as well. I'm curious as to whether or not Prince Harry will marry Meghan Markle. William is doing a good job in my opinion of taking care of Catherine, unlike his father who left Diana to deal with everyone on her own. I'm sure Harry will protect his future wife who ever she may be.
8 responses

• Chile
31 Jul
I follow up to some point the Royal family and in my way of thinking, I feel that Princess Diana was used. This is not usual in modern families, even royal ones. And I hope that Prince Harry will not behave as his father did with his mother.

• Rochester, New York
1 Aug
I would like to think that he will be like his brother and protect his wife from the wolves so to speak. Charles did a horrible job with Diana.

• Chile
1 Aug
@LisaSteinmetz
Yes. That´s why I would not like Prince Charles to become the next King. I think even the Queen does not like him

• United States
31 Jul
Yeah I think he is really thinking of marrying that Meghan don't you?

• Rochester, New York
1 Aug
I'm not sure, but if he is I hope it's for love and not because he's being pressured to get married.

• United States
1 Aug
@LisaSteinmetz
I read all sorts of things that the Queen doesn´t approve but who really knows the truth.

• United States
31 Jul
Harry is a nice looking man. Maybe he will marry soon.

• Rochester, New York
1 Aug
Hopefully he will marry soon and to the right woman who can handle the stress of royal life.

• Roseburg, Oregon
31 Jul
I am sure Prince Harry will take good care of his future wife and protect her.

• Rochester, New York
1 Aug
I certainly hope so. His father didn't do a very good job protecting their mother at the time of their marriage.

• Boise, Idaho
1 Aug
I try to follow the Royal Family too. I'm glad that Prince Charles and Prince Harry had some early interaction with their mother. I think men need that nurturing start to their lives. I think they bot are and will do fine.

• Rochester, New York
1 Aug
I didn't get to watch that special the boys did on Diana unfortunately. I know from what I read she doted on them and they on her.

• Boise, Idaho
1 Aug
@LisaSteinmetz
......They were very close. They will have that doc on again I am sure.

•
31 Jul
Yeah Catherine and Diana are both pretty and even Meghan is so good

• Rochester, New York
1 Aug
Very true all three are beautiful.

• Los Angeles, California
31 Jul
I bet the Prince is a big fan of Suits.

• Rochester, New York
1 Aug
The television show "Suits"? I've never seen it before.

• Los Angeles, California
1 Aug

•
31 Jul
My Nana took me to St Paul's the week after the Charles/Diana wedding and there was *still* confetti on the ground. In my little head this was from their wedding, but obviously it wasn't. I was never a fan of Diana and I think Charles should never have been forced to marry her. If he'd just been allowed to marry Camillla when he wanted to in the Seventies none of the Diana fiasco would have happened. I think the royals learnt from that mistake and are far more lenient with William and Harry.

• Rochester, New York
1 Aug
Wasn't Camilla married at the time? I think forced marriages are horrible. You should be able to marry someone you love and not someone you view as an acquaintance as I doubt he truly loved her at all.