Finally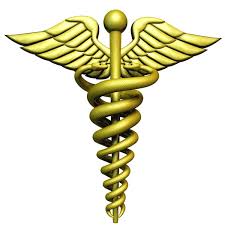 United States
July 31, 2017 8:35am CST
I mentioned in an earlier post how my mom in law has fallen twice this month. She went for a regular doctor's appointment in between the falls so she can continue to get her monthly medicines and told him about the first fall. She didn't mention how badly her ankle was hurting so he didn't look at it a lot. Then fast forward a few days and while bending over to pick something up that she needed, she just kept on going down on the cement floor in the garage. Mike and I both tried to get her to go back to the doctor but she said she was okay. We get a call around 7 pm Saturday from her. She has now decided she needs to see the doctor because she thinks she may have broken her ankle as she is having trouble when walking. So in a little while we will leave to take her. We're relieved she is finally going. We wish she would have immediately after she fell to make sure everything was okay with her. Now she's been walking best she can for a few weeks with a bad ankle. Hope she didn't do more damage because of stubbornness. Mike's going to stay at home with his dad while I take her to the doctor. Last time I took her we also went to the hospital. Hoping it's nothing too serious. Have a blessed day friends. picture from google images
5 responses

• United States
31 Jul 17
I hope she is all right. You are correct, it is not too good to walk on an injured limb, but she is an adult and you cannot convince her.

• United States
31 Jul 17
Mike and I tried to talk with her about it but she, at almost 85, is set in her ways.

• United States
31 Jul 17
Oh, I hope she did not break her ankle. My parents would wait and wait until things got really bad before alerting us that they had a medical issue. Wishing you a blessed day too.

• Daytona Beach, Florida
31 Jul 17
I will put in my prayers for her. Hope it is nothing serious. Blessings to you.

•
31 Jul 17
I hope she's fine now , take care. Have a happy day.