I need help with this large piece of Obsidian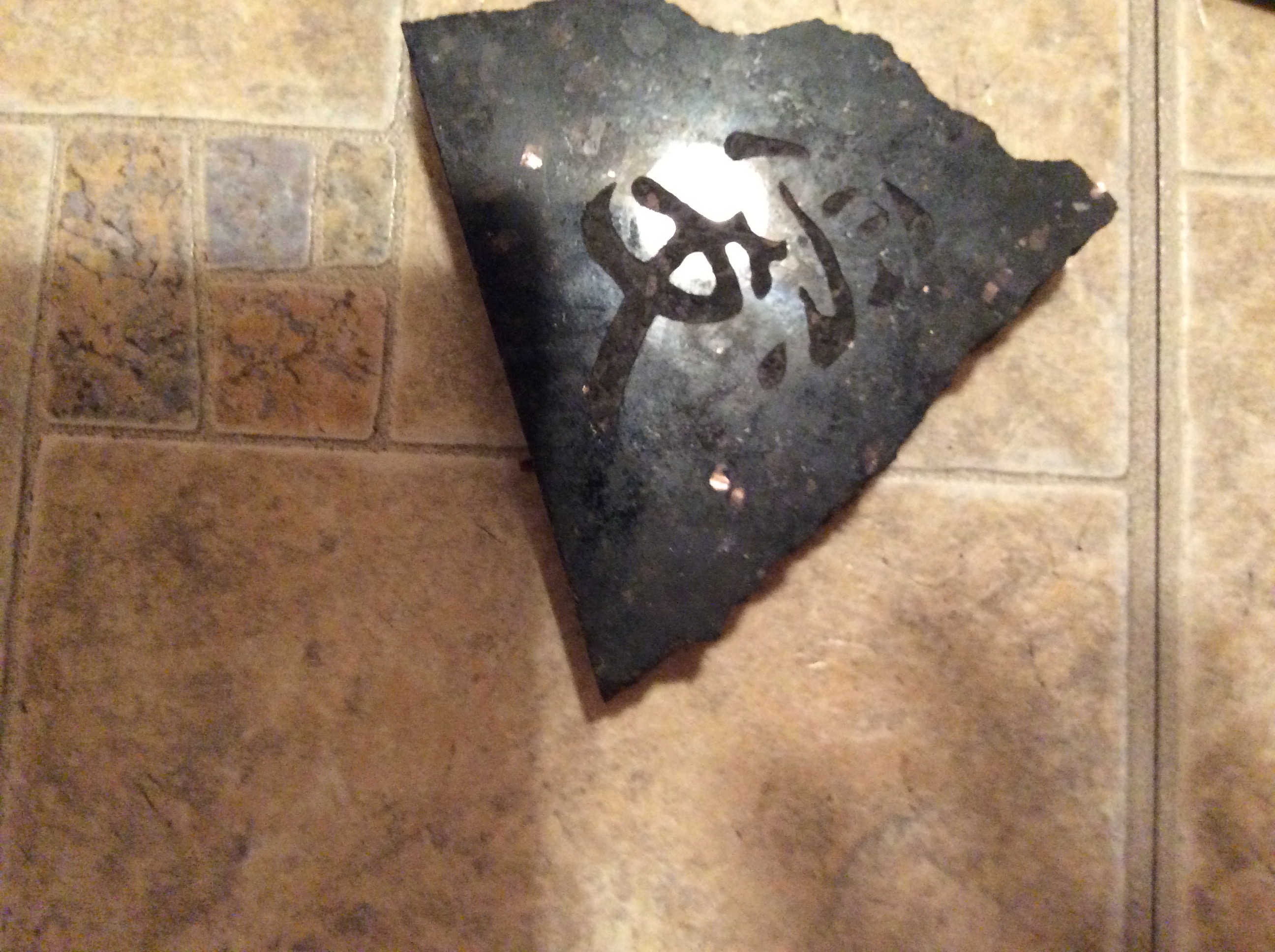 United States
July 31, 2017 1:51pm CST
I have had this interesting piece of Obsidian for some time. I am curious about the engraving. It appears to be Chinese or Japanese. Would any mylotters be able to help me understand what the symbols are or what they say? I believe that I can load only one photo.
6 responses

• Philippines
2 Aug 17
I just started learning Chinese but never found those symbols so far. Try to ask
@youless
. He's a Chinese, maybe he can help you.

• Philippines
2 Aug 17
It's because in Chinese speaking it is different from writing it and much more this one was written in calligraphy or the artistic form of writing since it's an art piece of some kind probably intended for decor. It's a character.

• Philippines
7 Aug 17
@youless
Oh? That's great! Now, the mystery is solved



• United States
31 Jul 17
Thank you. I will try soon. I love mylot because mylotters are so caring, warm and helpful

• United States
31 Jul 17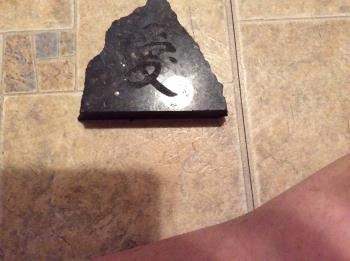 • United States
31 Jul 17
Hopefully one of the Chinese speakers on here will be able to help you out.

• Philippines
1 Aug 17
Just to update you, it's a Chinese character for " love " nothing special, just something written or etched in wood or stone. I hate to disappoint you but it might not be worth anything cause he told me it's written in modern character not old or ancient, it's what my good friend has to say but of course you could always get a secone opinion


• United States
2 Aug 17
I'm not disappointed. It may not be worth a lot of money but it is worth something to me and just being a nice piece of Obsidian, it has some value. I think that Obsidian also represents goodness, happiness, etc,

• Philippines
2 Aug 17
@bostonphil
I agree it's a beautiful piece and just the thought of what volcano it might had come from adds some mysterious mystique and appeal.

• Philippines
31 Jul 17
My guess is it's a garden fengshui rock, that has a message like health, long life etc.... I need to ask some questions if I may. Are those edges like a broken piece? What is the provenance? Y ou see Chinese writing or calligraphy is different from their language unlike in English and Chinese calligraphy share many similarities or identical characters with the Japanese ( this is when it comes to writing) I have a Chinese friend in the mainland who is good in calligraphy, I'll ask him tomorrow if he can decipher this one, let's keep our fingers crossed lol

• United States
1 Aug 17
I have had this fir a long time and do not remember where I got it from. Probably, a garage or estate sale. I am in the United States and have no idea of its history. All by itself, it is a beautiful piece of Obsidian.

• Philippines
1 Aug 17
@bostonphil
I was hoping that it might be from of the dynasties and wishing it would be worth hundreds if not thousands of dollars, you are right, beauty in itself is priceless


• United States
1 Aug 17
I can not remember where I got it from. probably an estate sale or garage sale. I know very little about it but I have had it for several years.

• United States
1 Aug 17
@bostonphil
It is one of the more interesting things I have seen on here.