life is a decision to make it better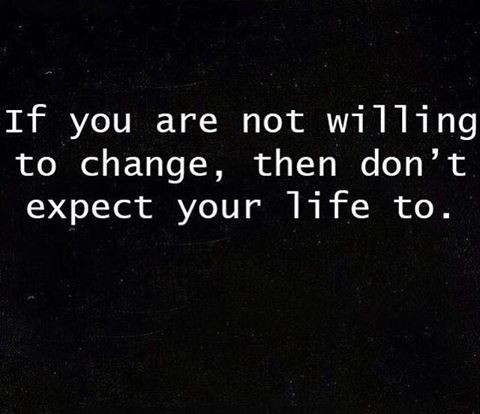 Greencastle, Indiana
July 31, 2017 3:17pm CST
Hello Everyone, hows things going? hope your day is going like you want I have something here that says it all. I was on you tube as I find MOST my topics to write about for you all to read & this one here is just what is so TRUE. If your a god loving fearing person I bet that this will be one you will agree with on just what ALL he says in this video. I listened to what he had to say & I was amazed at just how he talked about what the topic was he was on about our lives. I have to agree with everything he says cause the way he talked about how people work & do in their lives & god how he works. If you would like to change your life to be a WISER person & change things in your life then PLEASE listen to this. For those that don't believe in God then he has a BIG message for you as well to think about & he's right, you need this.

Like it or not, we all have to make decisions. Do you ever wish you could find a way to always make the right one? Pastor Matt Brown teaches on the three bes...
9 responses

• Perth, Australia
18 Feb
@sugartoes
If this helps people then good.

I have been researching things myself and trying to get the motivation to do some exercises daily to help release the endorphins. Hoping that can help me out. I think it's good when people have a game plan on how to better their lives. Even if it's a small thing about them that they want to change. I feel bad for those who are totally lost. I get like that almost every day. But I know in my heart that I will get to where I want to be someday.


• Perth, Australia
18 Feb
@Daljinder
Though.....ya know...we shall see. lol you know me DJ. I just did come lovely stretches but still wanted to go for walk today which I just don't think I can.

It's this never ending loop man. So ready to exercise but NOPE can't sleep so no energy for next day to do so!


• Greencastle, Indiana
19 Feb
@VivaLaDani13
I'm with you on that I can relate to what your saying as sometimes I wonder if I'll get where I want to be in life & just feel like taking a long break, BUT I know I can't (AFFORD) to if I want some extra $ to work with later on so I have to keep going.



• Philippines
2 Aug 17
Generally, we all like to make better decisions so we won't suffer when we fail on that decision.


• Philippines
3 Aug 17
@sugartoes
Yes, that is true. I suppose those are decisions that we didn't ask for the Lord's guidance.

• Greencastle, Indiana
3 Aug 17
@SIMPLYD
that's what I'm talking about & there's more that goes into that as well like well say spouse abuse& child abuse & using the lords name in vain & not believing in him these are the VERY things people get punished for by him, cancer & heart attacks & sickness that can't be healed, stress, blood pressure, obesity, the list just keeps ON & why does the young die so innocent, for no reason cause he SEE's it's future that he don't want for it. God see's it ALL.



• Greencastle, Indiana
31 Jul 17
@Lasckos2
there you go I believe the SAME thing AMEN


• Asansol, India
1 Aug 17
I have the same belief. Life is what we decide. But nonetheless God is always there Is my thinking.

• United States
1 Aug 17
@mysimplelot
I agree with that as well. Life is all about choices!


• Canada
31 Jul 17
They say, the definition of insanity.....to do the same thing, over and over, expecting a different result.

• Greencastle, Indiana
31 Jul 17

• United States
1 Aug 17
This guy brings up a lot of ways of thinking that makes total sense to me littletiger, Amen.

• Greencastle, Indiana
2 Aug 17

• United States
2 Aug 17
@sugartoes
He is effective at speaking. I absorbed it.

• Greencastle, Indiana
2 Aug 17


• Greencastle, Indiana
4 Aug 17
@velvet53
listen REAL close to what he's saying & how he says it.

• Palisade, Colorado
4 Aug 17
@sugartoes
I am. I keep stopping and pay real close attention to him.

• Greencastle, Indiana
4 Aug 17
@velvet53

when you get done & I get caught up with all my replies on here I'll drop a post that you REALLY want to check out in FULL, it's 2 hrs & 14 mins long but this is a MUST watch video as I'm listening to it now.


• Green Bay, Wisconsin
1 Aug 17
There are many wonderful preachers out there with wonderful messages. I'm sure he has a good one, but it's a long video.

• Greencastle, Indiana
2 Aug 17
@just4him
it may be a long video but when it comes to the word of god & the bible it's NEVER too long. The word of god is NEVER too long to listen to if you can sit in a church for 3 hrs listening to a preacher you could listen to a video just as well that long.

• Green Bay, Wisconsin
2 Aug 17
@sugartoes
I understand what you're saying. I'm not going to say it won't do me any good, but I do read the Bible daily and go to church and listen to Christian radio. It's not like I need to be persuaded to become a Christian.

• Greencastle, Indiana
2 Aug 17
@just4him
I know you don't, your ONE that don't need to be taught or told about the word.


• Daytona Beach, Florida
31 Jul 17
I will take a look at this. I keep to my faith and always believe. Thank you for sharing.

• Greencastle, Indiana
31 Jul 17
@RasmaSandra
I hope you like the video let me know what you think. thank you

• Canada
3 Aug 17
I agree with everything God says in the Bible. I love reading, studying and meditating on everything that it says. I was just reading this verse and thinking about it. It really shows us where our focus should be. John 14:6 Easy-to-Read Version 6 Jesus answered, "I am the way, the truth, and the life. The only way to the Father is through me.