Rainy Day Blues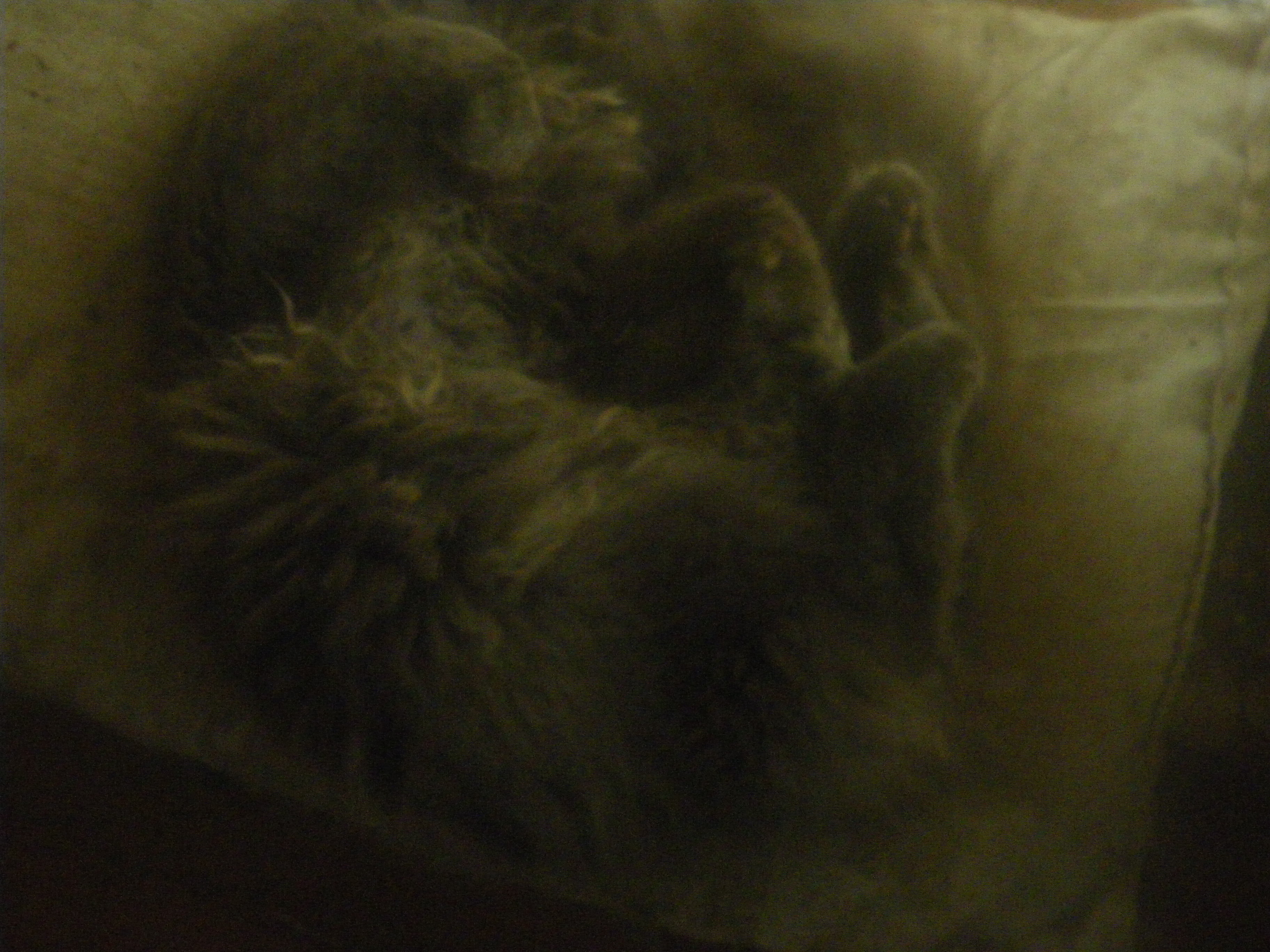 Daytona Beach, Florida
August 2, 2017 4:23pm CST
We woke up about 4 AM to flashing lightning and roaring thunder. As soon as my sciatica kicked in and my right knee started aching I knew we were in for torrential rains. We fell back asleep and woke up to pouring rain. So there I was humming "Rainy Day Blues" a song sung by Willie Nelson. Sid settled in for one of his rainy day sleeping sessions and you can see when that happens you cannot tell which end is up with him. Now at 9 PM finally the sun has come out and Sid is sitting on the windowsill enjoying the evening. Are you having a sunny or rainy day?

Live at Glastonbury 2010, UK. Mickey Raphael - harmonica Bee Spears - bass (R.I.P.) Bobbie Nelson - piano Paul English - drum Billy English - percussion
8 responses

• United States
2 Aug
Oh sorry it is raining so much there Sandra. It is fine here with only a few sprinkles. Love Willie Nelson this song.

• Daytona Beach, Florida
3 Aug
Well I guess yesterday Willie sang away the rain because today we had sun
@TiarasOceanView

• Hong Kong
2 Aug
@RasmaSandra
That "Rainy Day Blues" by Willie Nelson is so cool my friend.


• Eugene, Oregon
3 Aug
We have another hot and smoky day here in western Oregon, reaching 103 by 5 PM. We are inside with the A/C on and took a swim this morning.

• Daytona Beach, Florida
5 Aug

• Eugene, Oregon
6 Aug
@RasmaSandra
Judging by the morning's forecast, we will be under 100 this week, but by only 5 to 7 degrees.

• Bunbury, Australia
3 Aug
I had difficulty making out which end was which! Hope the rain has gone by now.

• Los Angeles, California
3 Aug
Overcast sunny day here. Sid has the right idea.

• Daytona Beach, Florida
3 Aug

• Daytona Beach, Florida
3 Aug
Yes it always gets really bad when it rains or snows in the winter
@MALUSE
so it's the warm, sunny days I love because then it doesn't poke at me.

• Canada
3 Aug
We have had tons of rain, huge storms and even had them while we were camping. I am looking forward to sunshine and not too hot to enjoy it weather.

• United States
3 Aug
We had a nice evening here.