Since I was off the computer from Tuesday till this morning have you all behaved yourselves?

August 2, 2017 8:01pm CST
Hi, so how are all you doing since Tuesday. I do not know if anyone noticed I was gone but was not on the computer from Tuesday till this morning and want to know if you have been behaving yourselves while I was a way and what is new with all of you?
4 responses

• Hong Kong
3 Aug
@Hannihar
I'm not misbehaving my friend.

It's nice to hear again from you my friend.


•
3 Aug
Peter, are you sure you aren't and thank you for welcoming me back.

• Hong Kong
3 Aug
@Hannihar
No problem my friend and by the way where you've been my friend?


•
3 Aug
@mandala100
Peter I am sending you a link. It is complicated to explain and maybe this will help. I will give you a little background. We have a period in the summer that starts the 3 weeks that leads to Tisha B'Av. not sure if you know abut any of this. We mourn our temples that were destroyed and the 3 weeks begins with a a fast and then leads up to what is called Tisha B'AV where we fast. On Tuesday I was not on the computer at all and wanted to make sure I did everything right I stayed off yesterday and came back on today. Here is a link that may help you more understand: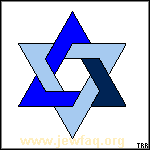 Learn about the fast of the ninth of Av, a day commemorating the tragedies that have befallen the Jewish people.


• Bunbury, Australia
3 Aug
We didn't travel at all yesterday but enjoyed a quiet day at the camping site. It was very hot and we did go for a swim then we had dinner in their little restaurant for a change. Mostly we cook for ourselves.

• Bunbury, Australia
3 Aug
@Hannihar
It was very pleasant but today is stinking hot again. We stopped at a campsite at about 2.30pm and now it is raining but still very hot

•
4 Aug
@JudyEv
Wow, you get hot and rain. We have hot during the day and cooler in the morning and at night here. It is our summertime now. It will stay nice till about November or December when the winter starts to come. We get snow but not all the time. Here it is cold both inside and out so need some kind of heating inside for the winter.


• United States
8 Aug
Some would argue that I never behave myself! Haha

•
8 Aug
Coral, is that true that you never behave yourself?

• United States
8 Aug
@Hannihar
isn't that all a matter of one's perspective? Throughout my 62 years of life, I have been told that I am an instigator. Or that I can't keep my mouth shut. Those were things that were considered against rules of some sort. I have always been a curious person and liked to ask questions. I believe that I've always seen life from a philosopher's point of view and trying to make sense of the world. I have always challenged what has been thrown at me even as a young child. Let's face it, the systems in which we are born, and the choices that we make in life to enter into systems, are not conducive challenging the status quo. I am often seen as The Devil's Advocate, when I'm just trying to understand a much bigger picture. So, to answer your question, I have a very skewed vision of what that means behaving myself. I have struggled in my life with the shame and guilt of not knowing how to fit in because of personality, whether that is in family, Church, military, Work situations. I do not think that I'm hard to get along with, but I do understand that other people's perceptions of me think that I ask too many questions. And that is difficult for many.

•
8 Aug
@CoralLevang
I am a person that people either like or do not. I am basically an honest person and also have been very curious since I was a little kid. I ask questions too because I want to know things and am curious. I would say we are special people and most people do not understand special people.