Who knows anymore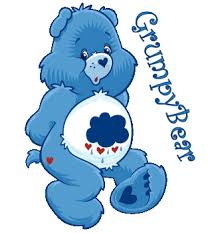 Wausau, Wisconsin
August 3, 2017 1:31pm CST
So we get to go school shopping today and hopefully his stuff don't cost too much. I am making a quick post because I am going to be listing stuff on Poshmark and Mercari today. So I have business to deal with. A guy screwed us on some money and so did my ex-friend and they both better pay up. Hopefully I can get some sales this weekend. Got a lot on my plate. Even paying off my Credit One credit card so I have been trying to keep up on that card while paying off my other ones. So far so good. More to come later...
9 responses

• Hong Kong
3 Aug 17
@carebear29
I'm sorry to hear about that guy screwing you on some money and I hope you'll be able to recover it my friend.


• Hong Kong
8 Aug 17
@carebear29
Ok my friend and I'll see you later on.


• Jacksonville, Florida
3 Aug 17
We loaned a friend $100 last week with the promise they would pay it back. They were supposed to on Tuesday... If they paid it back we would be eating right now. I understand the frustration.

•
6 Feb
I know how you feel. I went through an ordeal and lost a lot of money from it and now need to make up as much as I can. I help a lady with decluttering and was suppose to go today but she is sick and really needed the money. Now, I have to figure out if there are ways I can make more money.

• Wausau, Wisconsin
9 Feb
it happens. i got int selling scentsy now

• Garden Grove, California
24 Aug 17
good luck and God GBless hopoe yuou get lotsof sale nolw seding oprayers foryou to get a lot of moeyright now

• Green Bay, Wisconsin
4 Aug 17
I hope you can get some good deals. Did you ever check out the Boys and Girls Club?

• United States
3 Aug 17
Oh goodness. This is why i dont hand over money.

• Daytona Beach, Florida
3 Aug 17
Hope you get everything you want to do done.

• United States
3 Aug 17
I also hope you do not have to spend too much on school supplies. Those people who owe you money really do need to come up with that money and give it to you.