Pancake for breakfast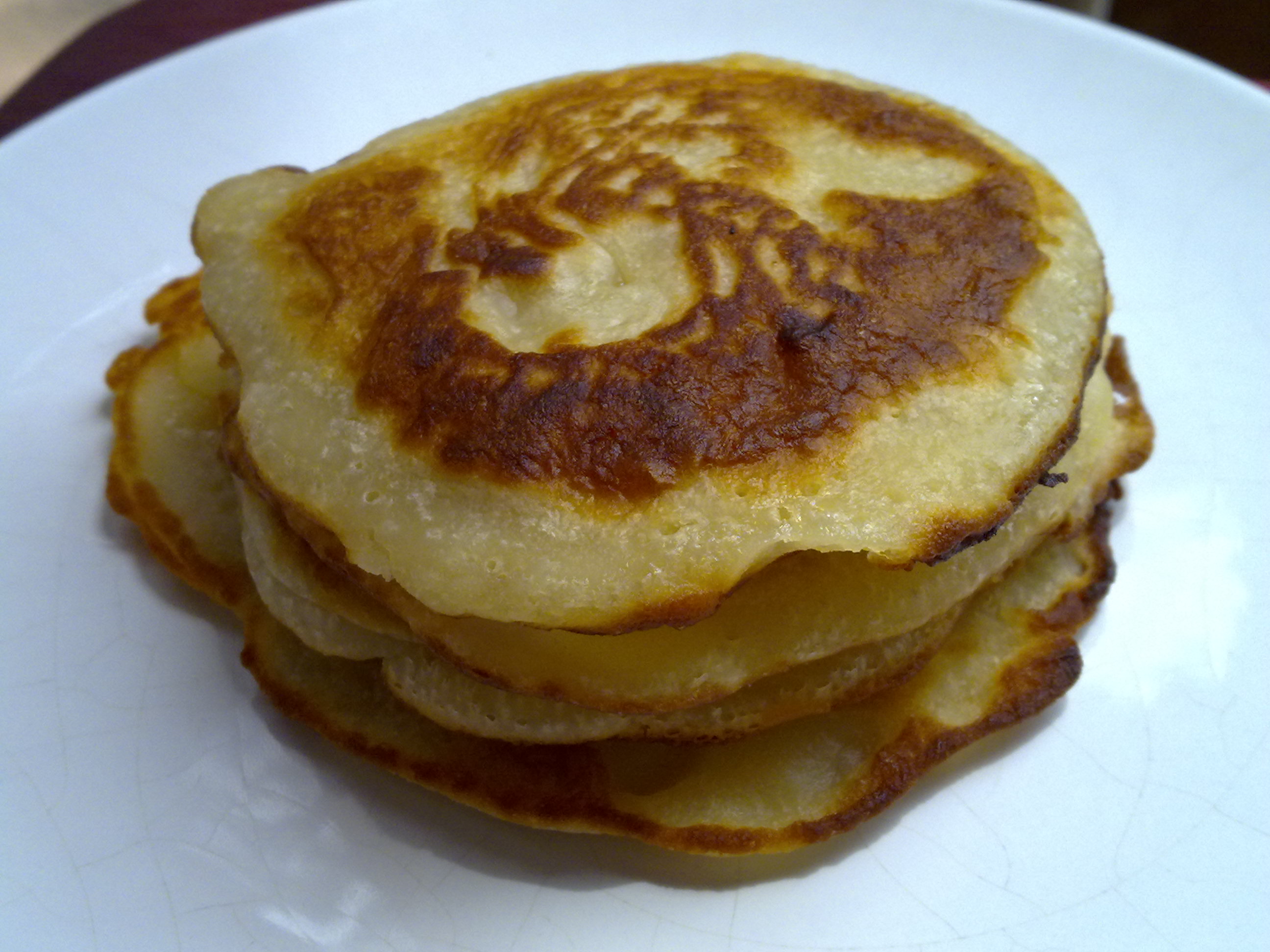 Malaysia
August 4, 2017 1:06am CST
Morning! I just made some pancakes for breakfast today. It is a very easy to prepare breakfast that is healthy and filling. One cup of flour, one cup of milk, 1 tsp of baking powder, 1 egg, 1 tbsp of olive oil or butter and 2 tbsp of sugar. Mix them all together, beat until you get a smooth batter that drips off easily from the spoon. Heat up a frying pan with butter, scoop 2 ladles of pancake batter, swirl around to form a big circle and panfry for a few minutes until the edges becomes crispy brown. Flip over and pan fry the uncooked side of the pancake. My son and hubby loved these delicious egg pancakes even without any jams or honey. You should try them !! Photo taken and belonged to peachpurple
8 responses

• Hong Kong
4 Aug
@peachpurple
Good morning to you to my friend and that pancakes looks so yummy my friend!


• Malaysia
4 Aug
@mandala100
yes, super delicious even on its own. Noticed that your avatar had changed too.

• Hong Kong
4 Aug
@peachpurple
Yes my friend and I changed my profile picture every month.


• Los Angeles, California
4 Aug
I am having shredded wheat cereal for breakfast.

• India
4 Aug
I just had tea and no breakfast today. Your breakfast sounds good