'What Happened' by Hillary Clinton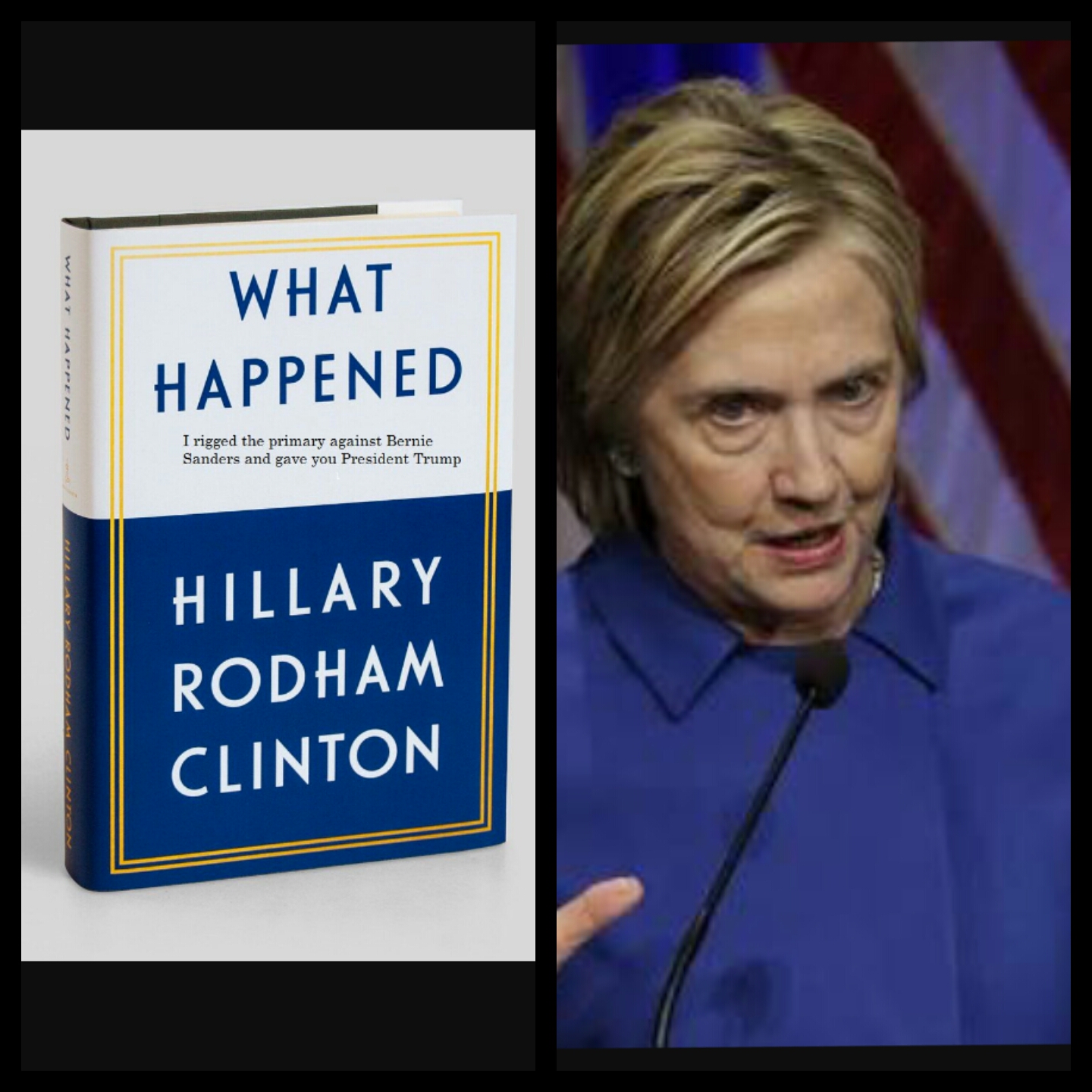 Australia
August 4, 2017 1:21am CST
One of her best written work she has ever skillfully crafted in 35+ years political history. What Happened is to be out on September 12, right after 9/11. In 'What Happened', Mrs. Clinton reveals the most ephemeral undertakings of her most yearned-for dream of becoming the first woman president of USA. In her book she's written how she endured the devastating loss to a, according to her, "mysogynistic" culture America has become because of Russia's "Putin-Donald Trump collusion." Mrs. Clinton, the darling woman of the popular illegal voters and voting mass of followers. She worked hard. She fought her battles with her millions of supporters for the dreamed-of White House. Through her pending loss, which she thought she could wing it real big to get the presidential position--as a woman. Nevertheles, despite her painful loss, in What Happened, she wrote, she still rises above the miry clay of her shattered dream. Looks like more of a constipated dream of hers that stank in the entire Blamedol therapy in her book. Finally, 'What Happened' has a complimentary book deal package, 'Clinton Cash' by Peter Schweizer made available for reference. Also, a book reviewer tells Hillary Clinton What Happened. Here:

Grant Stinchfield gives Hillary Clinton an education on exactly why she lost the election to President Donald Trump.
4 responses

• Hong Kong
4 Aug 17
@everwonderwhy
That will be an ineteresting book to read my friend. I wonder how much does it cost?


• Australia
10 Aug 17
I think it isn't cheaper than the price of "Clinton Cash" by Peter Schweizer.

• United States
5 Aug 17
What happened is that she lost. She was unlikeable, corrupt, didn't follow through on her promises, and people just got sick of the same old thing year after year. Hence, Trump won and she just can't let it rest. I for one will not be reading her book. I wouldn't believe one word she said or wrote.

• Australia
7 Aug 17
Grant Stinchfield (link) shares what tens of millions have been wanting justice be done about. Why aren't she, Debbie Washerman Shultz and a bunch of them in jail yet? I won't be wasting my money on that book. Buy 'Clinton Cash' by Peter Schweizer, instead.


•
4 Aug 17
Nice to know about that, friend

• Australia
10 Aug 17
If you read "Clinton Cash" first, you'd probably get a good book deal. :-D