Trip Down Memory Lane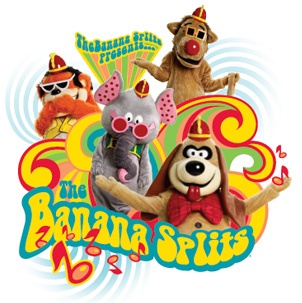 United States
August 4, 2017 9:31am CST
Listening to the radio a few mornings ago they dj's began talking about theme songs from children's shows from their childhood. The first one they played was a trip down memory lane for me. I am going to share some of my favorite children's shows theme songs. And I 'll begin with what I heard the other morning. It's the theme song from Banana Splits. The show ran from 1968-1970. The characters dressed as different animals. I was 2-4 when this show was on. I don't remember a lot from the show but I do remember its theme song. When I heard it the other day I was taken back to my childhood watching this show with my brother on Saturday mornings. picture from google pictures, some information verified on wikipedia

só quem tem mais de 40 anos vai lembrar, este desenho passava nos anos de 1969...
4 responses

• Chile
4 Aug
I had that feeling yesterday watching the documentary on Walt Disney.

• United States
4 Aug
It's funny how a theme song can bring you back to the good old days

• Green Bay, Wisconsin
6 Aug
I know that song, but I don't ever remember watching it.

• United States
4 Aug
I never watched The Banana Splits, but the old songs from favorite shows from the past do bring a smile to one's face.