Religion Vs Science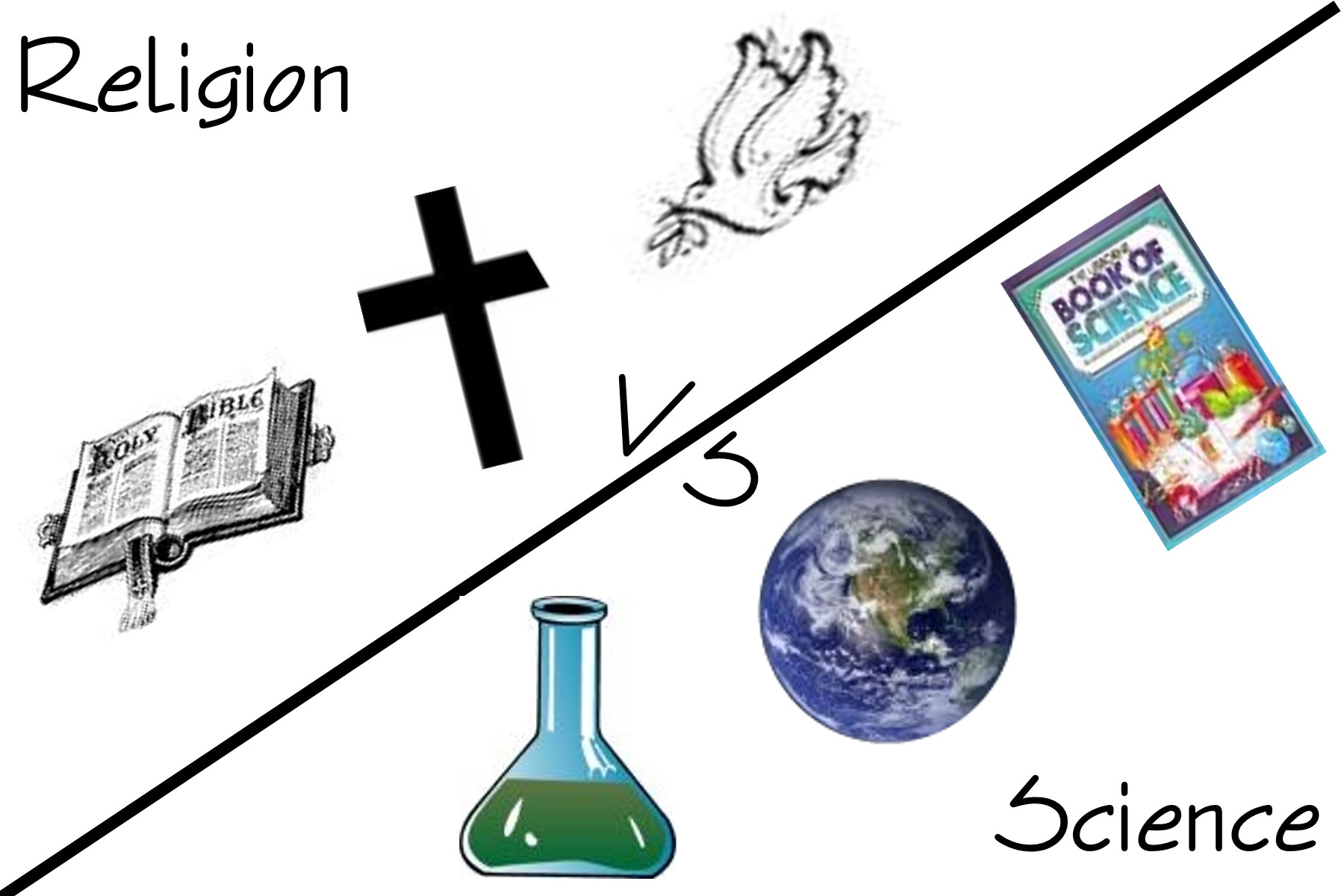 Waikoloa, Hawaii
August 5, 2017 1:16am CST
My mind keep dizzy about this for a long time i wonder if dinasaours are real or not. cause everytime i read online about news and current events and i watch television news and documentary scientist or archaeloegist escavated frequently or a couple of times what it said a bone of dinasouars Trex and many more other species of dinasaurs even ice ages animals like smilodon the sabre tooth cat tiger and wooly mammoth. Found i read before in a article that scientist plan to resurrected a wooly mammoth that they found in siberia russia by means of cloning.. thats why i amazed by science cause imagined that a long time dead animals will be bought back to life.. Religion or creationist say earth is just 6,000 year old why science evolutionist say the earth is billion years old Im dizzy about this i dont know who telling the truth hope there are television show that featured religious people and scientist so its gonna have a debate!
10 responses

• Philippines
7 Aug 17
Science and religion, that would be a very very interesting debate but whatever It is I'll always be on the side of religion. There's a video in youtube where science is slowly believing the existence of GOD. It's a very informative video. For me, science is like a lost curious son. It is trying ..persevering to find the truth of its existence. Science for me is leading us to religion. Here is the link of the video that I'm talking about.

How to be Saved from Hell: That if thou shalt confess with thy mouth the Lord Jesus, and shalt believe in thine heart that God hath raised him from the dead,...


• Hong Kong
5 Aug 17
@kepweng
That will be an endless debate my friend.


• Waikoloa, Hawaii
5 Aug 17
yeah its keeps bugging me and its been a mystery for me for a long time



• Hong Kong
5 Aug 17
@kepweng
That's right my friend: search for the Truth through your own searching and look inside your heart and mind on what it is telling you my friend to be the Truth and on what to believe.


•
5 Aug 17
They were surely here but long long back

• Waikoloa, Hawaii
5 Aug 17
i want to just know if dinasours are existed in this earth do you have a scientist friend?? my friend


•
5 Aug 17
@kepweng
Nope, but i believe the studies which reveal that

• United States
5 Aug 17
I think something in between is true, science with God's assistance. And who says God's years are people years so I think the creationists are being just a little too literal.

• Sweden
15 Aug 17
The universe could be millions of years old, there is only Genesis 1:1 "in the beginning" According to the Bible, every creation day was thousends of years..

• Canada
14 Aug 17
I personally believe that there is no contradiction between science and the Bible. There can be no doubt that dinosaurs are real. The fossils are real and there is an abundance of them. There are some that believe that the Earth is only 6000 years old and that is contrary to all evidence. The Bible does not say how old the Earth is and so whatever science says or will say makes no difference to a Bible student. The Bible was not written to teach us science, it is about how to have a relationship with a loving God that wants the best for us and how He will solve all our problems and give us everlasting life in a future paradise Earth.

• Waikoloa, Hawaii
14 Aug 17
you said sir that There can be no doubt that dinosaurs are real. The fossils are real and there is an abundance of them . so you mean sir that dinasaours existed right ? correct me if im wrong its just yes or no so its yes?

existed ?



• Waikoloa, Hawaii
26 Aug 17
@1hopefulman
did you already meet some jehovah witnesses here or do you know some jehovahs witness whos a member too of mylot



• Haldwani, India
5 Aug 17
Ya! Earth is 4.5 billions years old. And I don't know what the religion says, but I think we should believe in facts!! !

• Waikoloa, Hawaii
5 Aug 17
yeah i respect your opinion but do you have a religion or have not?? why you believe the earth is billion years old? cause of?


• Haldwani, India
5 Aug 17
@kepweng
I'm Hindu.. And I don't believe in god! As I already said believe in faces not sayings!!



• Waikoloa, Hawaii
5 Aug 17
yeah even in upcoming years or future new generation would Still debate about this mystery and about your question i answer already about this!

pls go to this page and find my answer in a lady asking same in your question and you can comment too and ask question

this day im gonna be a cook cause thiers no one in the house im the one to cook my own food ill go to supermarket to prepared my menu ill buy a salmon...

• Waikoloa, Hawaii
6 Aug 17
@Shavkat
thanks hope you drop by too in other page


• Rass, Saudi Arabia
7 Aug 17
It's like an energizer battery... It goes on and on and on and on...

• Canada
5 Aug 17
What helped me when I was younger (difference thoughts on religion and history) was a collage prof who was talking about the old testament in the Bible. He reminded us students that the Bible was written by man, not God. The old testament was written first as lessons to the humans who came out of the caves and started living in communities - living with others, they needed rules and regulations. So Adam and Eve never were real, a story about man living in communities... The New Testament starting with Jesus is different, it is history to a degree...with some magic included. So yes, the woolly mammoth was real, so were the dinosaurs... so don't ignore history because Adam and Eve were not real.. but history is.