JJ's Vinyl Madness Countdown #833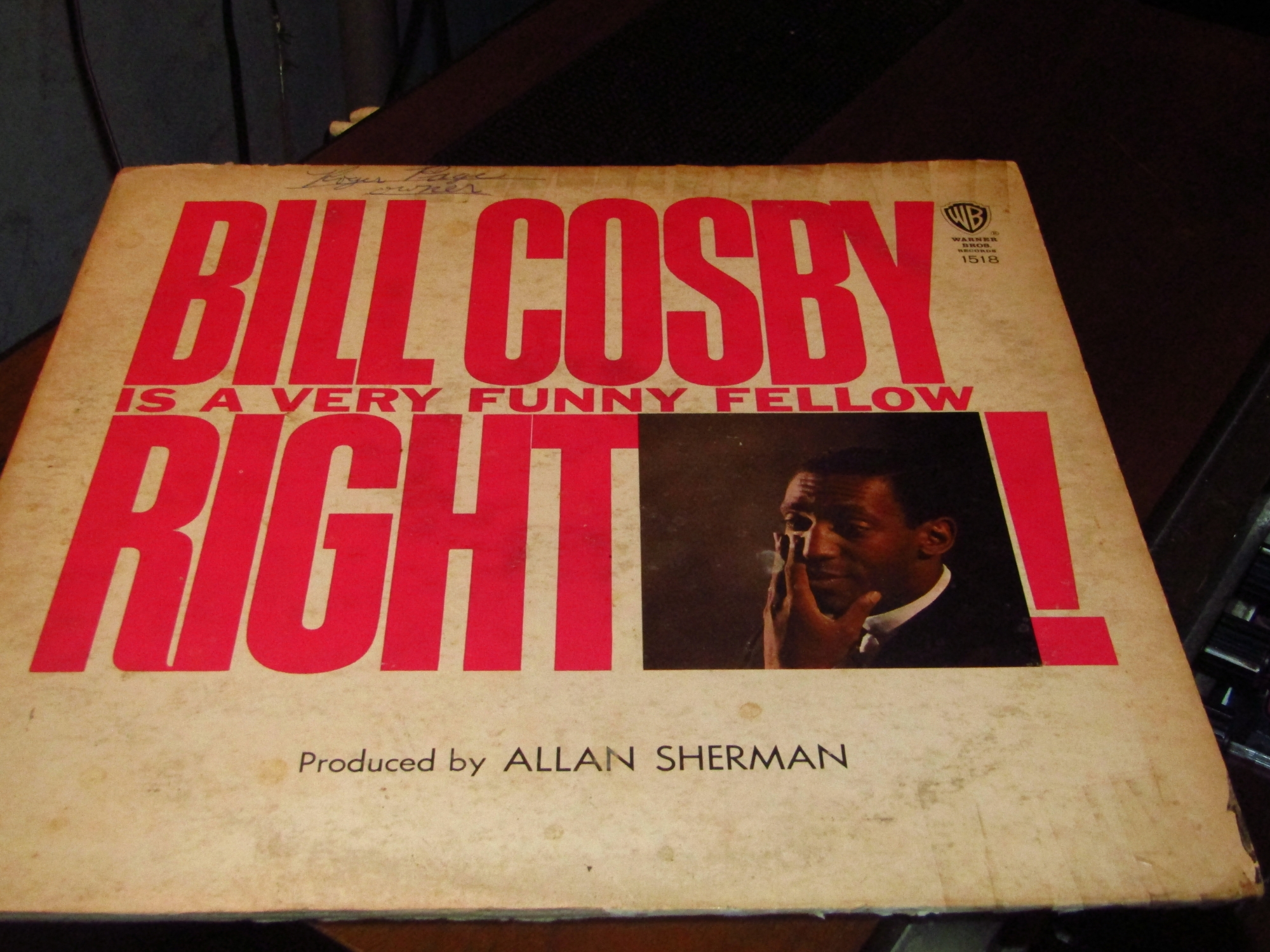 United States
August 5, 2017 4:55am CST
Okay...maybe he isn't so funny these days. After all, there isn't anything funny (at least in the comedic sense) about all the allegations against him. But long long ago, when the grass on the plains was long, and we all rode horses because buses hadn't been invented yet, and dinosaurs roamed the earth, he was funny. Bill Cosby is a Very Funny Fellow Right!

Recorded Live at the Bitter End...Bill Cosby is a Very FUNNY FELLOW Right!!!!!!
9 responses

• Los Angeles, California
5 Aug

• United States
5 Aug
Allan Sherman was a very funny fellow, too. I remember Cosby on The Electric Company, which he did for his doctorate work. Wish the rest of us could get Ph.D. assignments like that.

• United States
5 Aug
Yeah, Mom had 'My Son The Nut' and 'My Son The Folk Singer' by Sherman.

• Hong Kong
5 Aug
@JolietJake
Thank you for the sent link my friend. Yes my friend Bill Cosby is a funny guy indeed.



•
5 Aug
Not only a great comedian but currently a great actor as well


•
5 Aug
@thehousewife
It is still hard for me to fathom? What must his wife think of him?

• Boise, Idaho
6 Aug
I used to just love this man. He was SOOOO funny. My favorite was the Chicken Heart bit he did. So funny!

• Bunbury, Australia
5 Aug
He was certainly a very funny man in his time.

• United States
5 Aug
I remember Chicken Heart a long time ago.

• Colorado Springs, Colorado
6 Aug
I had his album, Himself, at one time.