well, that's a bit random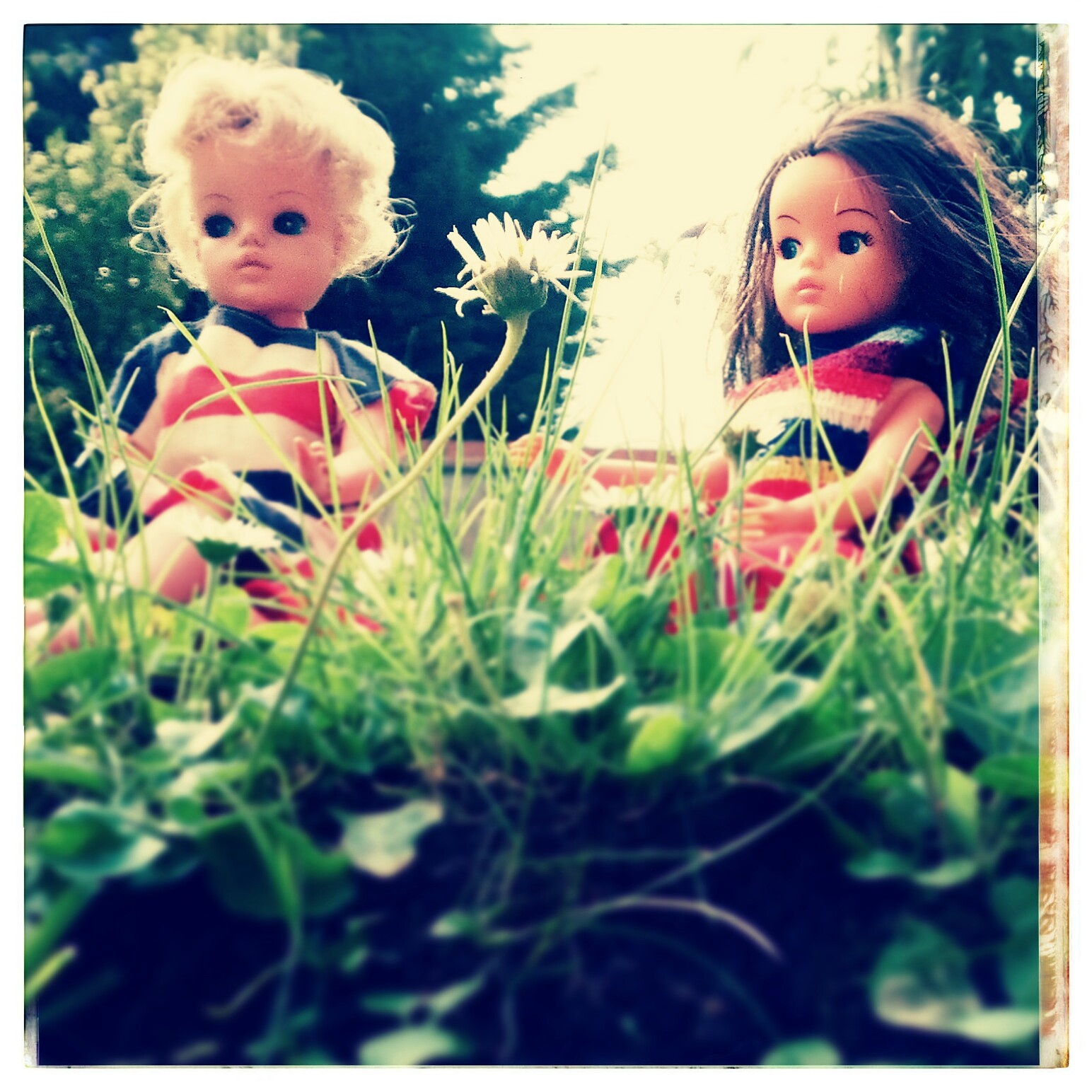 August 5, 2017 5:35pm CST
Last week I saw a lady who was dressed exactly how I used to dress my Sindy doll when I was a child. A long-sleeved yellow polo-neck sweater with cropped yellow trousers. Even her blonde hair was similar to Sindy's. I looked at her feet, expecting them to be adorned with matching yellow plastic shoes that could easily slip off and get lost down the back of the settee. She wasn't - obviously - and I was left feeling disappointed. I found a tiny little vintage doll at the recycling centre. I love vintage dolls and knew she would be a welcome addition to my collection. Unfortunately I found her thirty seconds too late. She had presumably fallen from a bag of rubbish as it was hoisted into the skip and someone had trodden on her. I swooped down and placed her and her tiny plastic face in my pocket. Now she and her face are in a safe place, never to be fixed, always to remain broken. I should take a photograph. Do you {those of you in the UK} watch Gardener's World? My cousin was on it last night, talking about geraniums. I missed it. Was she any good? Somebody said Hello! to me in the High Street today. Ten minutes later someone shouted out, Oi, hello! and waved at me as I walked home through the car park. I know neither of these people, although I have seen them around. After twelve years of living in this very local town for local people am I finally being accepted? Am I now such a familiar sight in the town that the locals can't fight the urge to send greetings my way?! Awww, I feel so honoured. *randomly happy dance*
7 responses

• United States
5 Aug 17
Yes, you have become a fixture in your community and now you must get used to folks saying "Hello," to you on a regular basis. It is quite an honor to be so well-known.

•
6 Aug 17
I'd rather just blend into the background!

• Ireland
5 Aug 17
@poppylicious
Talking to the nation about geraniums? Cool. Maybe those who said hello to you in he street were geranium boffins who mistook you for your cousin. My cousin bought a caravan in Donegal for a bottle of whiskey with no toilet. No-one wants to say hello to her.

• Ireland
6 Aug 17
@Poppylicious
I see your point. However I'm now wondering what the whiskey bottle was full of. Shudder.

• Preston, England
6 Aug 17
creepy to be followed by one of your old dolls - ha! Not a fan of gardening shows sadly. Hope your cousin did well on it
@Poppylicious

•
6 Aug 17
I gather that she was a natural in front of the camera. Eep, now I'm going to be on the lookout for more of my old dolls following me. I do actually have a tale to tell about that, but that shall be a post for another day.

• Preston, England
7 Aug 17
@Poppylicious
I read a horror novel called The DollThat Ate Its Mother (by Ramsey Campbell)


•
6 Aug 17
I wondered if I just looked like someone else. I'm not a 'Hello!' type of person so it seems a little weird to me when people say it!

• Switzerland
7 Aug 17
@Poppylicious
I think that many time people say Hello to the wrong person, it happened to me too.

• Philippines
6 Aug 17
That is as random as it can be.

•
6 Aug 17
Randomness is good for the soul, sometimes. :)

• Philippines
6 Aug 17


•
6 Aug 17
It would have made my day. And quite probably left me feeling a trifle spooked!

• Sutton, England
5 Aug 17
I needed that giggle Elizabeth. Missed Gardener's World so am going to watch on catch up.

•
6 Aug 17
I probably should watch it, but I'm not interested in gardening!