JJ's Vinyl Madness Countdown #832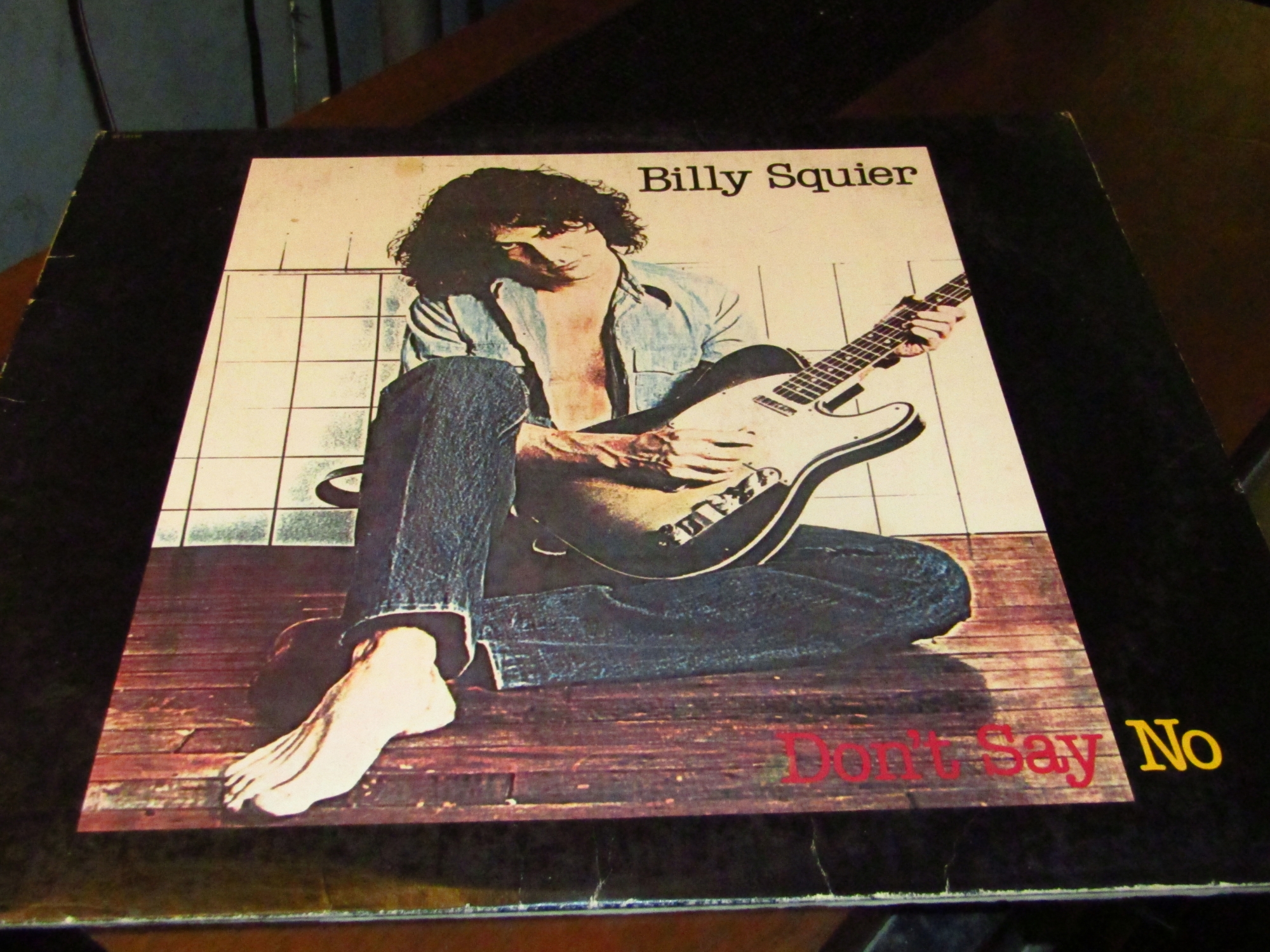 United States
August 6, 2017 4:20pm CST
Dang, I got so busy posting stuff about SAFT #7 that I almost forgot to do the countdown today.

This was Billy's second solo album, and the one that brought him 'to the front' so to speak. His most popular 'hit' was the 'The Stroke', the first single released from this album. @teamfreak16 featured a song from this album (Lonely Is The Night) in one of his countdowns recently. Billy Squier - Don't Say No

In The Dark by Billy Squier. LYRICS: Life isn't easy from the singular side Down in the hole some emotions are hard to hide It's your decision it's a chance ...
9 responses

•
6 Aug 17
Yes I thought I recognized Lonely is the Night from a previous post of yours. Squier hits your list again, a personal favorite perhaps? Of course, he merits the recognition, "In the Dark" is worthy as was his first hit "Stroke."

Billy is "stroking" it man!

• United States
6 Aug 17
It was Scott (teamfreak16) that used it last week

•
7 Aug 17
@JolietJake
Thanks for the correction. Dueling Squier"s


• United States
6 Aug 17
let the madness begin!!!!! i love Vinyl records

• United States
6 Aug 17
Always has been my preferred media other than live performances

• Denver, Colorado
7 Aug 17

• Gainesville, Florida
7 Aug 17
I'm a huge Billy Squier fan, and actually got front row seats at one of his concerts back in the late 80s. My kids seem to be taking a liking to his music as well.

• Los Angeles, California
6 Aug 17
Another blast from the past. Better days.

• United States
6 Aug 17
Billy had a clause in his contract about if the venue he performed at misspelled his name, he would get 100% of the door receipts

• Philippines
7 Aug 17
Goes to show that music from back then were way better than what we hear nowadays!

• United States
7 Aug 17
My favorite hit of his was "My Kinda Lover." I hated "The Stroke" when it came out, but in hindsight I think it's a great indictment of the record industry.

• Boise, Idaho
7 Aug 17
Never heard of this guy but do recall the song.