Two Kinds Of People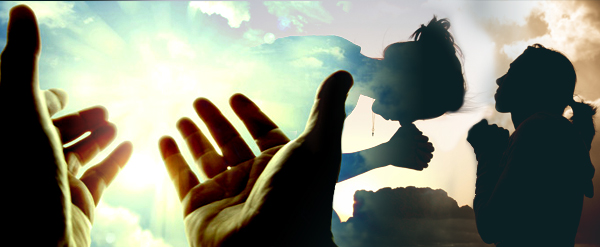 August 6, 2017 11:59pm CST
It has been said that there are only two kinds of people in this world: those who know what they want, and those who don't. The former are those who do whatever is necessary in order to achieve what they want, they strive hard and never back down, whether things go their way or not. The latter on the other hand, are those who just aim and dream, yet whenever things get patchy as their journey goes, they easily give up. I have always seen myself as someone who doesn't back down and never fail to give her 100% in order to achieve her goals and dreams. Of course, life is never easy since whenever you think that the situation you are in could never get worse than they already are, life just has to prove you wrong. There has been so many times I too have wanted to just give up, but then this sense of purpose brought about by the love of my family and friends refuse to allow me. Along the way too, God made His presence known in my life. He already has before, many times actually, yet I was blinded by my own pride and selfishness to acknowledge the hand He has been offering. I don't care if the person reading this is a believer or not. This is my own account of my life and experience and no one has the right to question it. I know life could be full of hardships sometimes, but it is important to see that no matter how hard it is, it will eventually get better. I will leave you with this beautiful quote,"It doesn't matter how many times you fall, what matters is the the number of times you stood up and fought." Keep fighting!
6 responses

•
7 Aug 17
I like how you share your experience as an Inspiration.

•
7 Aug 17
@chennorevillo
yeah we need to keep moving and pushing hard. Anyways welcome to mylot

•
7 Aug 17
@chennorevillo
Oops I just realized your a newbie! Welcome and thanks for commenting on my post



•
7 Aug 17
That's right, we need to keep moving and pushing ourselves to do well

•
7 Aug 17
You have always been such a positive guy since I got to know you here. Keep that up my friend!

•
7 Aug 17
@dollaboy
I agree. We'll only get depressed if we don't



•
7 Aug 17
Wow that was a really nice compliment. Thank you for taking the time to read despite it being quite long

• Malaysia
8 Aug 17
@JeeyanDee
hahah, it was good to read something. Reading gains you knowledge and experience



•
20 Aug 17
It is normal to feel that way,but what puts you in a specific category is what you do in times of doubts, your attitude towards life and hardships, and the way you deal with indecision.

• Jaipur, India
8 Aug 17
Oh wow that a good thing .I appreciated . I also write these inspiring blogs on my website

•
5 Mar
I just went through a situation and I was worn out and exhausted and working on empty and wanted to give up but I am one that likes to finish things and I did and then I just wanted to lay down in one spot and sleep.