Re-potting dying plant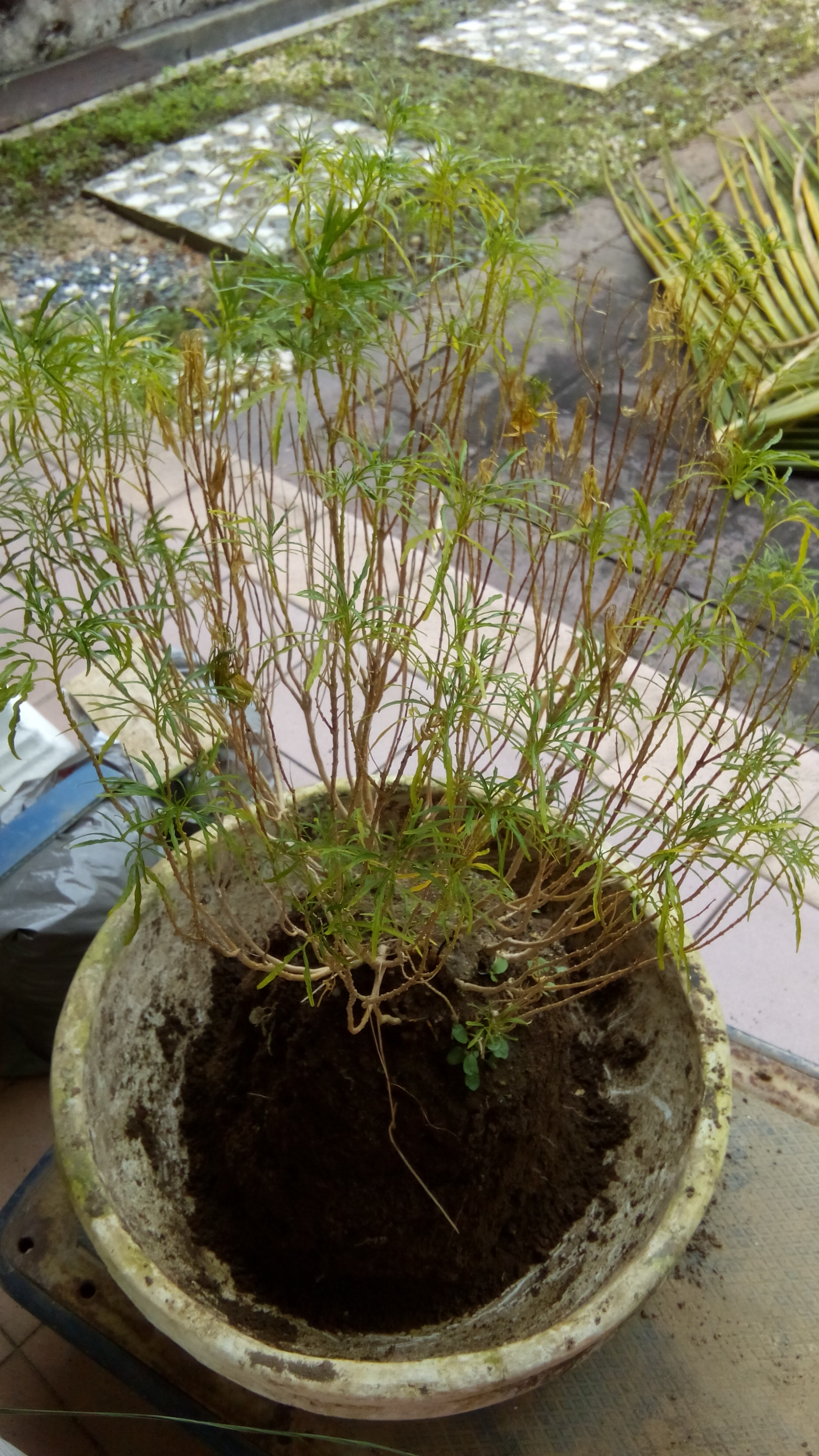 Malaysia
August 7, 2017 1:12am CST
I had decided to "re potting" the dying plant since I do not want to give up on it yet. Initially I had 3 potted plants, that grows lots of tiny long leaves without flowers. I do not know what it is called but some say "shrubs", that grows into a circular shape tiny tree. I had suspected that my neighbor my had "poison" my potted plant which was located near to the fence. The other two pots were far away from the fence. Hence, those two are saved. Since the picture shown is a dying plant, I had re potted it into another cleaner flower pot, removed the soiled intact to the plant ( since it is poisoned), fill up the new soil and compost into the pot with the dying plant. I could see the roots were dried up, break into pieces easily. The soil which was supposed to be black and dark brown, became red and light brown soil. I sure hope that it will survive through the ordeal. Will update you guys after a few months. picture belonged to peachpurple
8 responses

• United States
7 Aug 17
What kind of mean person poisons plants? That neighbor is a real piece of work.


• India
7 Aug 17
That's a good plan. Sometimes those dying plants get back to life .


• Oxford, England
7 Aug 17
I hope your plant revives. Sometimes they do like a new home.

• Hong Kong
7 Aug 17
@peachpurple
That's a very good move on your part my friend and I hope that the plant will be revive again.