We the farmers will continue to commit suicide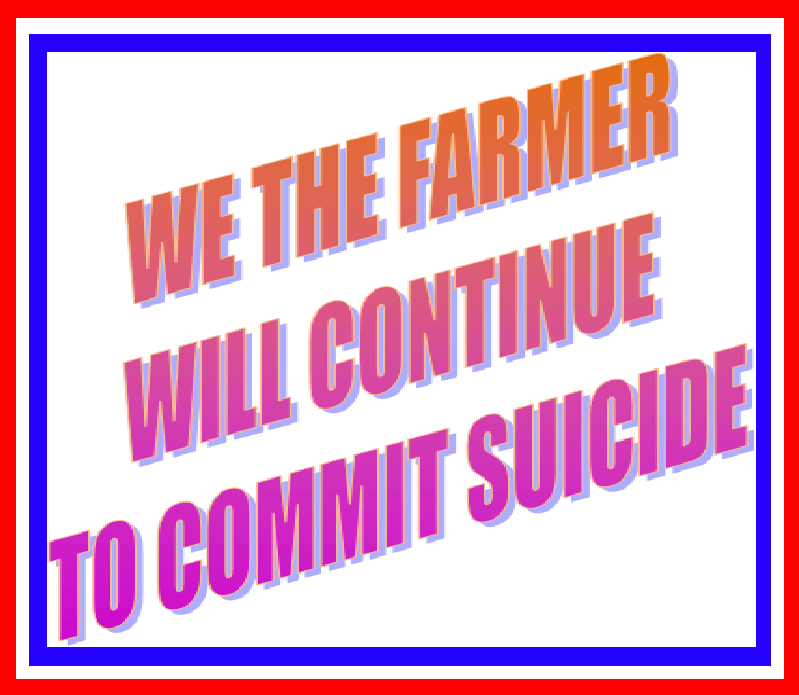 Mathura, India
August 7, 2017 9:11am CST
My big question is 'why?'. Authorities and policy makers are you listening me? It is a burning question that poor farmers are burning, only and only in India, not in any other developing countries. It is only because of the policies that you have fabricated in AC rooms. Would you like to change your way of working. It is only the poor Indian farmer who can sale the commodities that he has produced on the price decided by others. His pocket power is very weak. When he goes to buy the same product, the price is again decided by others. For example, potato and its chips, please compare the rates, Again my big question is 'why?'. Authorities and policy makers are you listening me? It is a burning question again that poor farmers are burning, only in India not in other developing countries. It is only because of the policies that you have fabricated in AC rooms. Would you like to change your way of working. If this sector is not united, again these authorities and policy makers are responsible for it, because the farmer is very poor. If someone is not united it does not mean that he should be burnt or compelled to be burnt. If the farmer has a very good purchase power in his pocket, unity and other so many similar things will automatically be come. But he has no such powers, that's why he is not able to hold his produces for the demands of inputs in the agriculture, family, social, traditional and cultural expenses. His poverty will not allow him to accept this challenge to change his occupation. Some special assistance and support is required to improve his condition, position and status. Reversely, his subsidies are being cut day by day. Sometimes I heard that Government (Last, led by Dr. Singh) was planning to bring agricultural income under income tax. I think a support and assistance are required to this poor segment of the country. Dr Awadhesh Kishore Sharma 'Maharathi', Vrindavan, Mathura INDIA
4 responses

• United States
7 Aug
I am so sorry to hear about the poor Indian farmers



• Mathura, India
9 Aug

DrDeepak Singh Chhonker shared Kedar Singh Chahar's post.

• United States
9 Aug
@kishoreawadhesh
Well I cannot read the language but I realize this was one of the good farmers so sad.

•
7 Aug
Politicians, authorities and policy makers are insensitive to farmers' problems.The netas are busy in making plans on how to win elections.


•
7 Aug
@kishoreawadhesh
Quite often, they are unable to return their loans due to bad crops. Perhaps, this is one of the reasons.


•
15 Aug
Agriculture is one area where technology should be applied for the benefit of farmers. Like the weather report should be good. Also like Amazon, bigbasket farmers should be able to sell the crop directly to end users. Cold Sto rages should be built. Yes govt should take farmers problem as high priority.