Taking 'share the road' to new extremes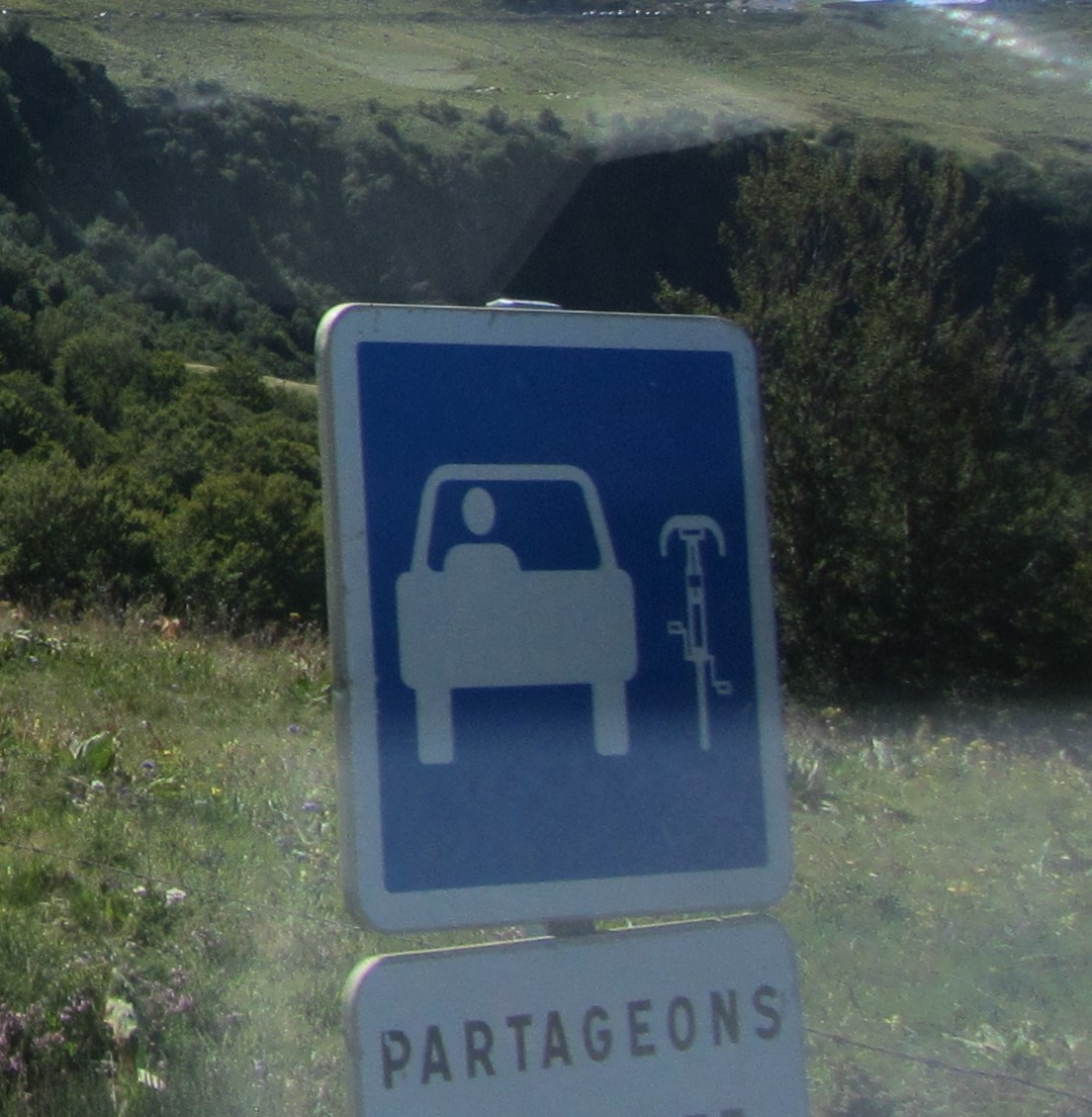 Bunbury, Australia
August 7, 2017 1:36pm CST
Cycling, both pedal- and motor-cycling, are very popular here in France and vehicular motorists seem very tolerant of cyclists, more so than in Australia. There are frequent signs asking that cyclists be given a 1.5m clearance when passing. Routes for cyclists seem to be well-designated and there are many signs reminding people to share the road. Although it's not a good photo, I quite liked this sign which shows a riderless bike. Although I quite like the sign I wouldn't want to meet a free-wheeling bike charging around on its own.
9 responses

• Chile
7 Aug 17
We are just starting to make special roads for bikes and to rent bikes nearby.

• Bunbury, Australia
8 Aug 17
Almost all the holiday vehicles here have bikes on the back. It's a very sensible way to see more of a place.

• United States
7 Aug 17
I would be wary of cycling and sharing the road since I lose concentration at times by looking at the scenery.

• Bunbury, Australia
8 Aug 17
I see a lot more than Vince as he concentrates on the driving but it means he is often asking me to take photos of things out the window because there is nowhere to stop.


• Bunbury, Australia
8 Aug 17
I did get better photos but later realised they had riders on the bikes - but I like this one.


• Rochester, New York
7 Aug 17
A haunted bicycle? lol Whenever we drive past someone on a bike we always give them a lot of space. Accidents can happen and they could fall, so if they do they won't get hit.

• Bunbury, Australia
8 Aug 17
Our vehicle makes a lot of noise and I'm sure some think it's a huge truck coming. We always pass wide too. There is a certain amount of wind generated when you pass which can upset their balance.

• Los Angeles, California
7 Aug 17
Maybe the Invisible Man is riding the bike.

• Bunbury, Australia
8 Aug 17
You're probably right! I hadn't thought of that.



• Bunbury, Australia
8 Aug 17
We've seen many signs reminding us of this. I wonder how they catch people that don't obey this rule? Maybe the cyclist takes the licence plate number and reports the motorist.


• Denver, Colorado
7 Aug 17
Yeah, why does the car have a driver but the bike has no rider? Those wacky French!

• Bunbury, Australia
8 Aug 17
I got better signs later but then realised they had riders. I liked this sign better.

• Ireland
7 Aug 17
@judyev
Narrow country roads in Ireland were probably originally built for bikes and carts but if you get stuck behind one you need to be prepared for a very long, slow ride.

• Bunbury, Australia
8 Aug 17
That happens here from time to time too. The ones dressed for riding with racing bikes and Lyrca are usually doing a fair speed so we have to be careful about where we pass.