Missing the BUCK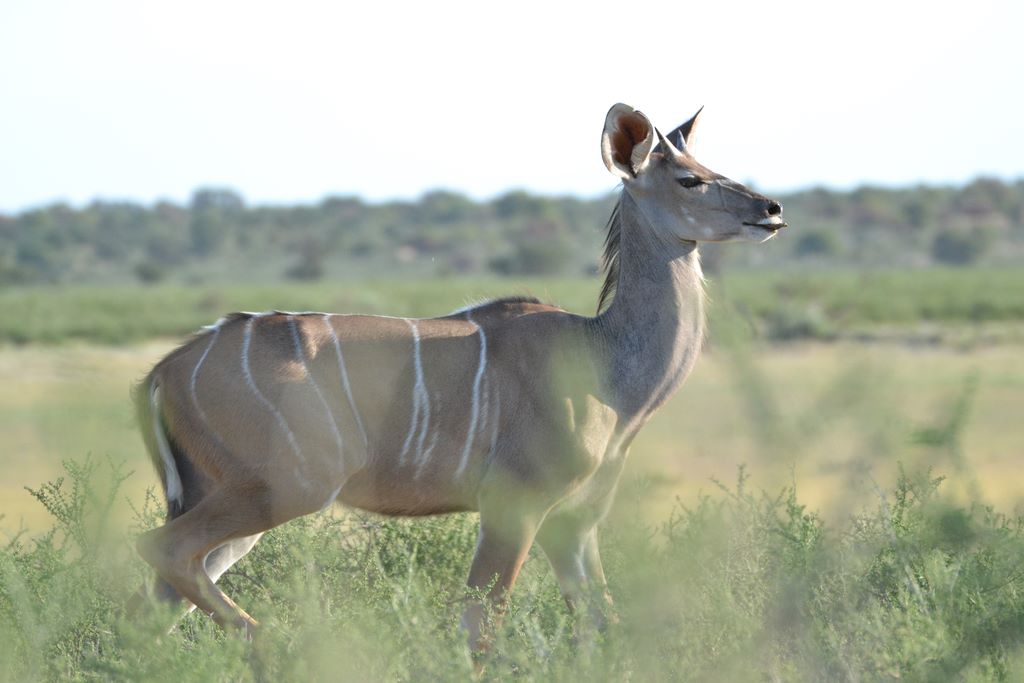 South Africa
August 8, 2017 1:55am CST
WITHOUT a rifle we arrived on the green - only our 4 lawn bowls could get us to the grand prize of a fabulous Buck. Yes, you heard me right - this past week-end we were signed up to play in a competition with multiple BUCK for 1st, 2nd and 3rd prizes. Well, by only ONE shot aggregate we fell into 4th place and missed the prize of a "Rooibok", otherwise known as an Impala in English. 1st Prize was an Eland Antelope and 2nd Prize was a Kudu Buck. It may seem strange to anyone reading this, that the prizes were of WILD MEAT - Venison, but in SA its a delicacy, and the "Biltong" made from one's share of the buck will be most rewarding for weeks to come. In a way it was a relief, but I never told my partner that - I dont eat Biltong at all, so I would have just given my portion of the winnings to my children to enjoy. So have you ever eaten venison? Good Morning to everyone and a special shout out to all the LADIES in the WORLD . . . HAPPY WOMAN'S DAY TOMORROW
8 responses

• Redlands, California
8 Aug 17
I have it is very good, and really have no problem with hunting as long as they use the whole animal and not just killing for the sport. I get can be a sport and they still put animal to good use, not like Trump Junior shooting a leopard just because it was a powerful Predator and made him feel like a man. That I have never respected and never will, but glad you had fun and enjoyed the time and were to get some good staples for your children.

• Redlands, California
8 Aug 17

• Centralia, Missouri
8 Aug 17
I have had some venison some better than others. I don't mind it though, free meat always helps a budget that is crying atm

• Centralia, Missouri
13 Aug 17
@Inlemay
lol! I am kinda hoping someone gets a deer this year and brings us extras, we could use the budget bump for sure

• Ireland
8 Aug 17
@inlemay
Ah, biltong. I do like a piece of venison. There's a French restaurant here that does it to perfection.

• Bunbury, Australia
8 Aug 17
I have but I'm not that fond of it. Better luck next time. It's nice to do well even if you don't have any particular use for the prize.


• Banks, Oregon
8 Aug 17
Yes, my friend I love venison.

• United States
5 Sep 17
Happy belated Woman's Day to you


• Waikoloa, Hawaii
8 Aug 17
hope i can taste some venison sometimes or in the future dear meat is confusing to me