Childhood Television Show Theme Songs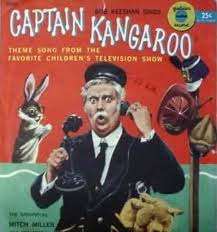 United States
August 8, 2017 8:56am CST
Continuing on in my childhood television show theme songs this morning is none other than Captain Kangaroo. Captain was played by Bob Keeshan. He also played the parts of Mr. Doodle, the clown and Mr. Pennywhistle. It ran on CBS from 1955 to1984. The show was built around the treasure house where the Captain would engage kids in lessons using skits with people and puppets. My brother and I loved this show. We drank a lot of tang and ate sugary cereal many a morning watching the Captain. A great childhood memory. picture from google pictures, information verified on wikipedia

Vintage classic TV kid's show Captain Kangaroo show intro open. Aired in the 1960s on CBS.
5 responses

• Daytona Beach, Florida
8 Aug
Yes, I too enjoyed Captain Kangaroo. Loved the characters on his show.

• Los Angeles, California
8 Aug
I never liked Captain Kangaroo and Mr. Green Jeans. Just me I guess.

• United States
8 Aug
We all have our likes and dislikes


• United States
8 Aug
I loved this show too. My husband grew up in Danville, IL and they did not have Captain Kangaroo. Poor guy.

• Green Bay, Wisconsin
9 Aug
That was one of my favorite shows too. Great memories.