My Friend Gave Up Counting!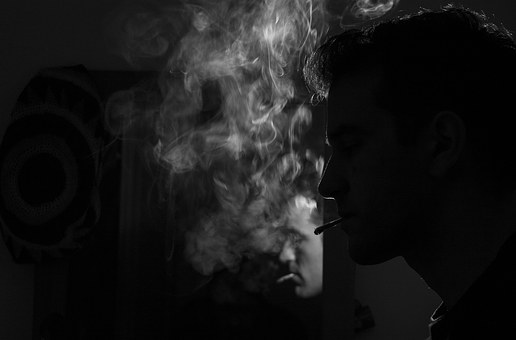 August 9, 2017 6:09am CST
This my friend came from Europe. He is an avid smoker but during the dinner he said he was trying to quit smoking. I said all the encouraging words I had. Next day, he smoked 12 cigarettes. I encouraged him to cut it down to 8 next day. Well, he ended up smoking 9. Still, I was happy that the number had gone down. Next day, I hoped he would succeed to bring the number down to 6 or 7. But, I was sad to know that he had bought two packets of cigarettes from the nearby shop and smoked all of them! This afternoon, I asked him how many he smoked today. He answered he had given up counting! Why do you think he gave up trying to quit smoking?
5 responses

• Bunbury, Australia
9 Aug 17
I really don't know but there is no good reason for you to worry about him. If he won't or can't stop, nothing you can say or do will help. I wouldn't be adding his problems to my own.

•
10 Aug 17
You're right. I have no good reason to worry about him.

• Bunbury, Australia
10 Aug 17
@franxav
And sometimes with such people, once they decide you're no long going to make a fuss, they decide to do the right thing themselves. Hopefully your friend will see how dangerous his behaviour is.

•
9 Aug 17
I think he might just be stressed out, and he should try taking it slower. Nicotine is simply addictive, and it's not easy to quit. I also think, its because your encouraging words weren't inspiration to quit, they were simply temporary motivation. He needs a real reason to quit, because he won't quit for himself.

•
9 Aug 17
Its difficult to quit smoking, The person requires to have strong will power

•
10 Aug 17
I agree with you. One has to have strong will power to quit smoking.

• United States
10 Aug 17
It is a horrid addiction, very tough to quit. I hope he will be able to one day. It is because HE has to want to do it, it is the only way. He had lost his conviction is what I would say. A very cool photo.

• Green Bay, Wisconsin
10 Aug 17
It's very hard to quit. He needs to have the right incentive to do so. He also wants to quit more than he wants to smoke. I don't think your friend is there yet. He tried for you, not himself.