Practice Your Fire Escape Plan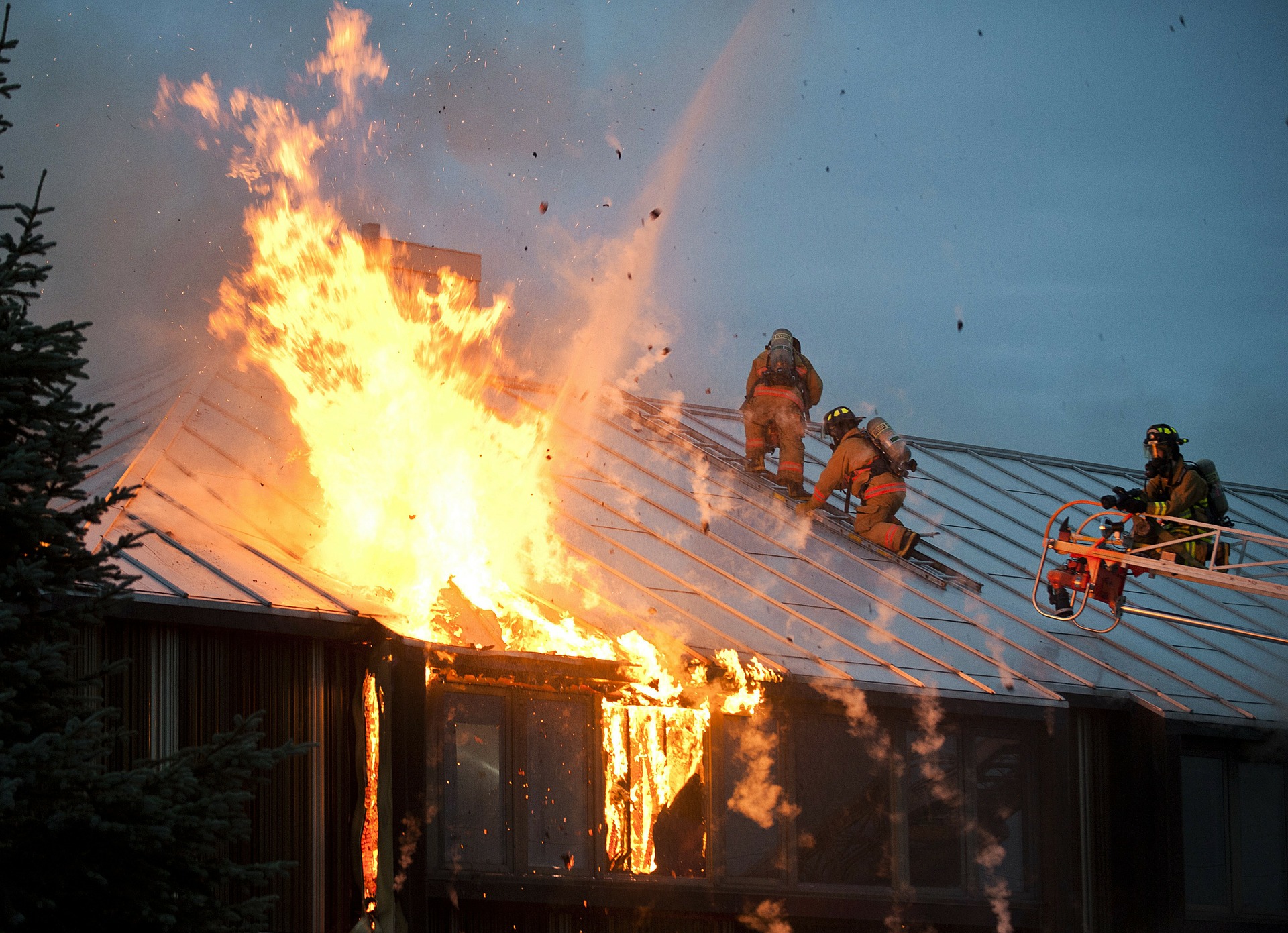 United States
August 9, 2017 9:49am CST
Do you HAVE a fire escape plan in place for your family in case of a home fire? Home safety is very important for your family, especially for your children. Just recently, all three of a mother's children were burned to death in a home fire in a nearby neighborhood here in Virginia. She was at work and her boyfriend was home with her children. He also died in the fire. So tragic. Your children NEED TO KNOW what to do, in case of a fire. It is important for you to TEACH them what to do and PRACTICE your escape plan two or three times a year and at least once in the middle of the night. Smoke alarms should be placed on every level of your house, and be sure to replace the batteries, at least once a year. Firemen suggest that you draw a map of your house that shows TWO WAYS to escape out of every room, showing doors, and windows and keep those routes clear of obstacles. It's also important to keep the stairs clear and make sure the windows and doors open easily. Have the children practice opening the windows. It's also very important to have a specific meeting place outside the house so that everyone will meet at the designated place to know if anyone is missing and all are accounted for. Stay tuned for an actual fire drill practice session.
2 responses

• Bunbury, Australia
9 Aug 17
That is very sad. It's important to know what to do if there is a fire.

• United States
9 Aug 17
Yes, every household should have a plan and practice what to do in case of a home fire. Almost every evening, on the news, we hear about a home fire in this vicinity. Most houses don't have smoke alarms.

• Bunbury, Australia
10 Aug 17
@IreneVincent
I think smoke alarms are compulsory now in new homes in Australia.

• United States
10 Aug 17
@JudyEv
I think that is true here also, but there are a LOT of older homes that do not have smoke alarms. Quite often the local fire departments sponsor a campaign which is announced on the news where they will come to your home and install FREE smoke alarms, and/or check your existing smoke alarms and replace batteries.


• United States
9 Aug 17
When my granddaughter was living here (she is 3) we had a plan and practiced it. I told her to go out to the mailbox, hug the post it sat on, and not leave except for a fireman, policeman, or me or her mom. That we would find her if we were separated because we would know exactly where she was. We practiced by someone setting off the test part of the alarm so she'd know how it sounded. Once we did a practice around bedtime when it was dark; she did very well!

• United States
9 Aug 17
That's excellent! I hope that she remembers all that you taught her. It could save her life. Every household NEEDS a plan.

• United States
9 Aug 17
@IreneVincent
Yes, they do. I am very picky about that after I worked with a woman in the mid 1970s--her adopted daughter had a young son around 7 years old and one Christmas the tree caught fire. The firemen had to hold her back as she listened to her child screaming as he burned inside the house. I never got a live tree after that and the horror of it still motivates me to make sure everyone I know has a working smoke alarm. I'll even buy them batteries if it's too inconvenient for them to remember to buy them.

• United States
9 Aug 17
@dragon54u
Oh my! How awful for her. There have been a lot of fires connected to Christmas trees over the years, I know..