I See Dead Strays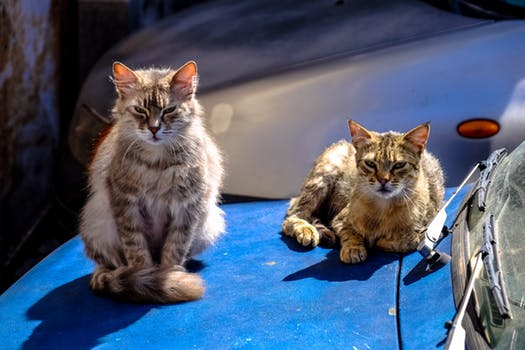 Malaysia
8 responses

• Philippines
10 Aug 17
I have experienced with our dogs bumped by vehicles because we're just beside the national road. I observed when cats run in national road at night but when an incoming vehicle passby, the cat stopped at the center of the road because of the headlights of the vehicles which result to be run over of the cat.

• Malaysia
10 Aug 17
@holdoors
Yes, it happens when the drivers are speeding.

• Philippines
11 Aug 17
most of the incidents happened at night especially for cats, dogs get hit in the road at daytime when they lose from their house.

•
10 Aug 17
The Authorities and people at large scale should help to solve these problems



• United States
10 Aug 17
By law, dogs and cats cannot roam free here. All have to be on-leash if out and about or in fenced yards in which they can play and enjoy the outdoors. Saves a lot of lives.

• Malaysia
10 Aug 17
I agree with you. The Malaysian drivers are reckless and inhuman towards the strays. Cats are small creatures, yet they should not speed on small lanes or two way road. Stray cats are commonly seen at restaurants, so drivers should try to slow down the speed of their vehicles. As for the authorities, if you call them, they will use the shotgun, shoot at the cats and say bye bye instead.

• New Delhi, India
10 Aug 17
@holdoors
While going to my workplace I also see carcases of stray dogs lying on the road.