Coloring Pages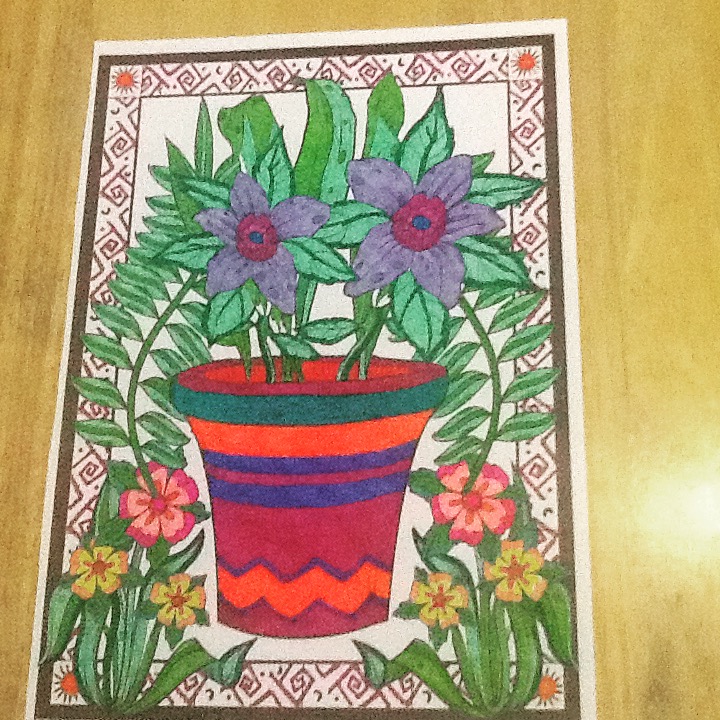 United States
August 10, 2017 1:31pm CST
I thought I'd show you a few of my coloring pages. I work on two or three at a time and usually finish them up within a few days of each other. Coloring has become very popular here where I live and many stores sell coloring books for adults. It took me a while to find the right gel pens and learn how to create a nice picture.
7 responses


• Germany
10 Aug
@LoriAMoore
I'm good at drawing if I may say so myself.

• United States
11 Aug
I have a little bit of drawing talent, but this seems to be a good hobby for me. When I'm coloring, I'm usually listening to the news.

• Roseburg, Oregon
10 Aug
I have some adult coloring books that I enjoy coloring in. I like wild life ones.

• United States
11 Aug
I've got about ten coloring books and some I like more than others. I really enjoyed the peacocks but they are not easy to do and I did several cats. I am doing mostly flowers and garden scenes right now.

• Roseburg, Oregon
11 Aug

• Green Bay, Wisconsin
10 Aug
That one is very nice. I have several adult coloring books and love how it helps me relax.

• United States
11 Aug
Thanks. I will post a few more. I have several that I really like. I am saving them now in plastic sleeves in a notebook.


• United States
11 Aug
Thanks. I love coloring. I loved it as a child and now as an adult. I have several dozen pages that I have done. I will post some more later.

• Malaysia
11 Aug
@IreneVincent
I wanted to sell my colouring too. I wonder if available online


• United States
10 Aug
You chose lovely colors for that page!!!

• United States
11 Aug
Thanks. I love these new fine point gel pens. I can get a more accurate line with the fine point.

• Riga, Latvia
10 Aug
That is really good. Love that photo. I too like to color but haven't had the chance lately. Probably will begin again when the dark days of fall arrive.

• United States
11 Aug
Be sure to share your coloring efforts with us. I have a problem with the photos coming out upside down for some reason.


• United States
11 Aug
Thanks. Coloring is relaxing for me. I do it when I listen to the news or watch an old movie.