Ahhh, those good ole memories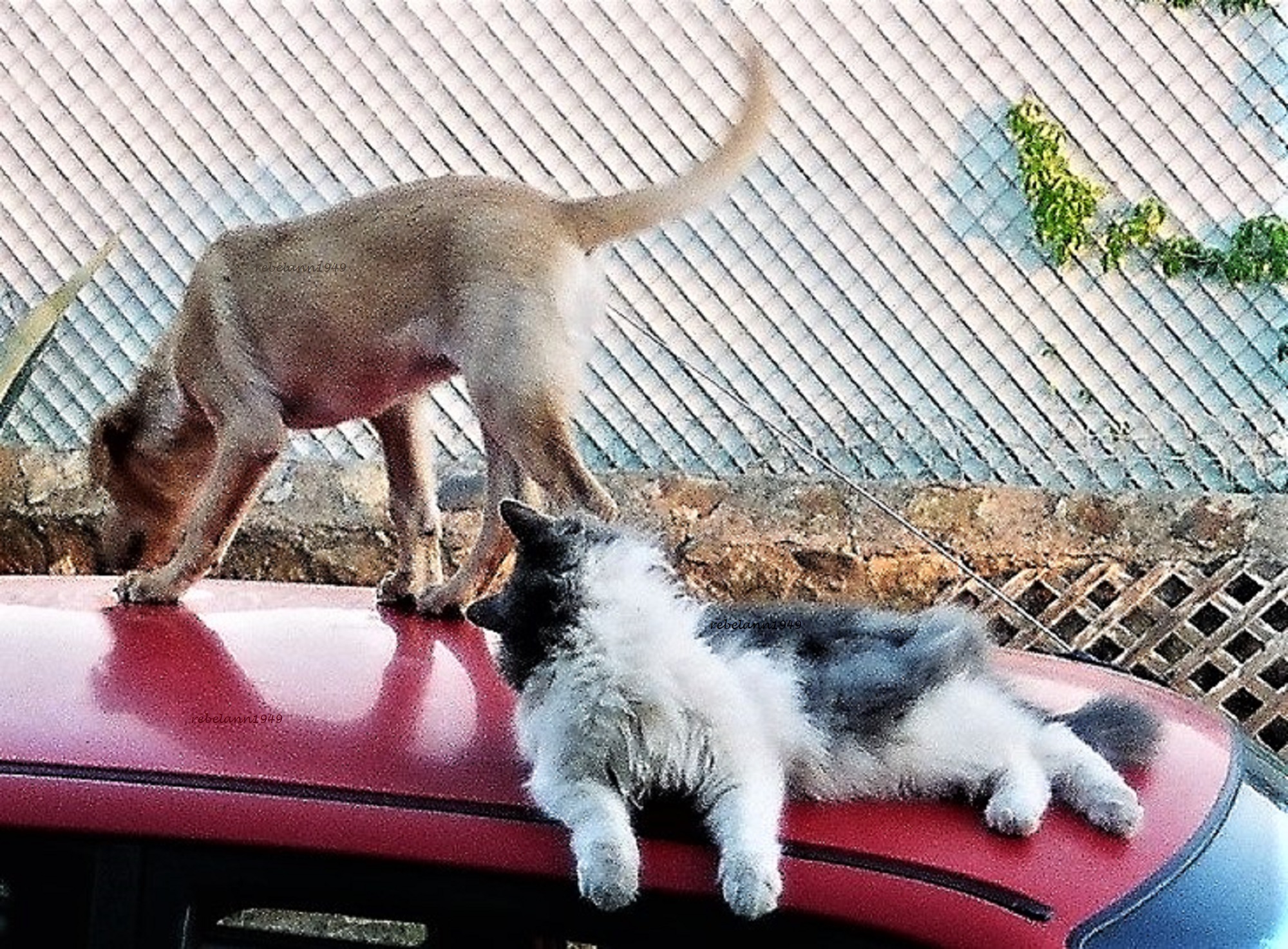 El Paso, Texas
August 10, 2017 10:26pm CST
Oddly enough I actually remember this day, not the exact date but I do know that it was 1995 when Sophie, the puppy, was about 3 or 4 months old. I'd been taking all kinds of pictures as was usual for me back then and when I heard Sophie make a strange squeal I turned around and saw she had managed to follow Spunky to the top of my Escort. That pup was totally infatuated with Spunky and sometimes I got the feeling she thought she was a cat too. Yes, yes, yes, I rescued her from the top of the car but I did have to get it on film first, it's not everyday you see a puppy follow a cat to the top of a car. Have you ever gotten a picture of your dog doing strange things?
4 responses

• United States
11 Aug 17
I've seen cats on top of cars, but never dogs! How'd Sophie get up there? I wish I had taken more photos of my dogs when I was growing up - but surely I would have missed the photo op moment of anything strange.

• El Paso, Texas
11 Aug 17
I didn't see her climb up but I figured that because she was long legged she probably jumped and the momentum got her to the top of the car, Escorts were about the same size if not smaller than the Focus. I'm just glad I wasn't too far away when she did that, she could have been hurt if I'd been in the house at the time.

• United States
12 Aug 17
@rebelann
That's pretty impressive she got up there so high, but yah, I would think it's harder for doggies to get down . . . easier and safer for cats as they always do that sort of thing.

• El Paso, Texas
12 Aug 17
I think Sophie was trying to be a cat
@much2say
she was fascinated with Spunky from the git go


•
11 Aug 17
HAHA, No I don't have any Dog, So no pictures


• El Paso, Texas
11 Aug 17
Well, maybe you get good people shots, they too can be funny

• United States
11 Aug 17
I have photos of both

our dog and cats doing odd things.