BubblesAlmost Gets Sold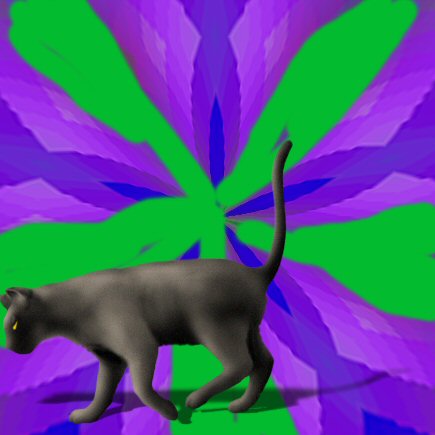 Garden Grove, California
August 11, 2017 8:18pm CST
Mistress was really uotight about anorder, She ignored the meows and throaty drumbles of Bubbles He felt insulted so used the c at door to go outsde' He knew not toleave their yard bur he was angry,. but he reasoned he ould just go for a walk He did noit know a couple were out for sstray cats Thy wanted to steal stray cats at halfprice They did not get a license as they were not honest Bubbles walked father up bison street tghab ever before The couple of cat thieves s grabbed hgim Bubbles fought but a little chloroform subdued hiom into the hot front window of the s tore he went He was groggy and felt ill f the comrhlororm Meanwhile Nuistress searched the rounds She turned ttghings overtryig to find him Not in the house any where She phoned her cousin for help ?hey got in the cousins pickup Tgey drove down Bison Street Cousin ED yelled"Stpp hat new pet shop Mstess puled the ruck to the curb "Ed thats ?Bubbles oh my he loo,ks awful" They had to pay the ttguieves fve dollars Mistress said"Ed he smells of chloroform" They drove home Ed driving Mistress on phonel the vet said to just watch bubbles and feed him Gethim in the fresh air I will stop; those ttieves Mistress held the sleepy smelly Bubbles. Shen they got home she gave him a w arn bath Bubbles was now more awalke not scelly She dried him ad fed but hee was sck to his tummy She called the vet and he said itit was the chloroform' So we see thge two od friends M istress and Bbbes Seated om tje p;ld comfy rocker two chums. Mistress said "ChumI love you ut yoiuy sta hiome Bad people are in /bisnStreet Bubbles.: He patted;her arm and grumbled his I know Omeoriginal poiem and graphic by P Hatley copyrighted 20 17
3 responses

• Hong Kong
12 Aug
@Hartley
It's good again to know what's hapenning to Bubbles and Mistress my friend.

• Garden Grove, California
12 Aug
zo, tres;; havig fun woith those two lol

• Hong Kong
12 Aug
@Hatley
That's right my friend.


• Banks, Oregon
12 Aug
Very scary Bubbles got stole and, Chloroformed, but glad he was saved.

• Garden Grove, California
12 Aug
yes hey foundjim in ime what a naughty ca lol

• Roseburg, Oregon
12 Aug
ery scarey. Just go to show you that cats do not pay attention to what you tell them