Catch anything good yesterday August 11?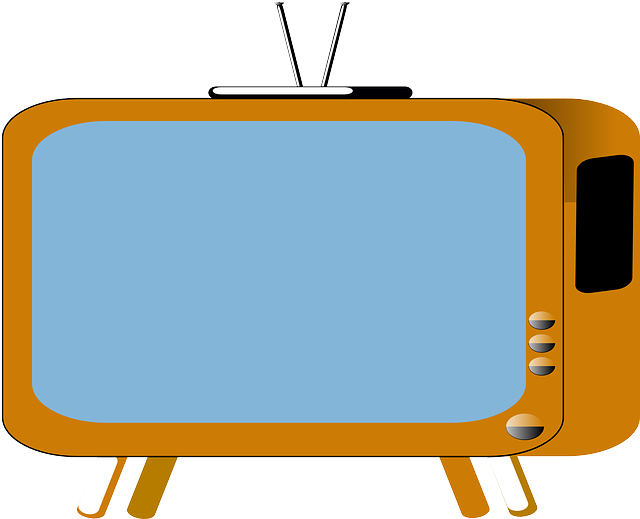 Los Angeles, California
August 12, 2017 9:47am CST
Yesterday was sort of a lean viewing day for this TV addict. Watched the Angels playing up in Seattle and was groaning as they fell behind 5-1 and I thought another loss. But the beauty of baseball is it is never over until it is over. The Angels staged a late innings comeback and beat the Mariners 6-5. The movie "Coyote County Loser" was not Hallmark but was similar fare with its story of two radio talk show hosts rubbing each other the wrong way then connecting. Did stay home and watch something via any means or go out?
10 responses

• United States
12 Aug
I watched the Indians game, which was a double-perfect game through four, then the Indians had a no-hitter through six, then I watched the Cubs game. After the Reds built a 7-2 lead I asked my brother if he wanted to do an over/under bet on how many runs the aptly-named
Homer
Bailey would give up.
He
did well, but the infamous Reds bullpen, which couldn't hit the state of Texas with a fastball while standing in the middle of Texas, gave up seven in one inning. I've also been working through my
Lou Grant
DVDs. The next episode up is one of my favorites: where Rossi gets himself committed to a psychiatric hospital to do a story, then can't get out. Best part: when Lou asks for the medication they have Rossi doped up on.


• Los Angeles, California
12 Aug
The Reds have decent hitting. They can't develop any pitchers in the minors? They didn't get back prospects for trading away Frazier etc.

• United States
12 Aug
@JohnRoberts
-- the front office seems to be sabotaging that team, else why would they keep Price as manager.....

• Los Angeles, California
12 Aug
@FourWalls
They could move Joey Votto for a lot but no one will take on his huge contract at his age.

• Australia
12 Aug
Rush Hour 1, Jackie Chan. Silly but hilarious.

• Los Angeles, California
12 Aug
I never Rush Hour as I am not fond of comedies. It was a big hit.

• Bunbury, Australia
13 Aug
Cricket is another game where the result isn't certain until the final ball has been bowled. I like games like that.

• Los Angeles, California
13 Aug
Cricket is the sport of complete bafflement to us Americans. A funny thing I saw was a TV show in which an American kid relocated to down under and played baseball at home whacked a cricket ball a mile and the locals were dumbfounded

• Bunbury, Australia
13 Aug
@JohnRoberts
Haha, that's funny and there's a great skit about telling someone about cricket - how the team that is out goes in until they're all out and once a player gets out the next goes in until they're all out. It's much better than that but that's about the gist of it.

•
12 Aug
Watched a Showtime movie "Hell Or High Water." Plot predictable but entertaining. Jeff Bridges as the sheriff doing his best John Wayne imitation was amusing.

• Los Angeles, California
13 Aug
I am waiting to see that movie. Jeff Bridges got an Oscar nomination for it.

•
13 Aug
@JohnRoberts
Really? If you saw the movie "Starman" where he plays an alien he kind of talks like that. I don't think his performance was Oscar worthy, but I don't vote on these things and critics and those that do have standards different from my own. The movie was entertaining and I enjoyed how it ended. Won't do a spoiler alert on you!

• United States
12 Aug
No, just old sitcoms last night.

• United States
12 Aug
@JohnRoberts
I watched Everyone Loves Raymond, The Andy Griffith Show and Fraiser. One channel runs Westinghouse Studio One black-and-white one hour shows that come from way back in the day and I must say the one I watched last night was really good.

• Green Bay, Wisconsin
12 Aug
Yesterday I watched an interesting movie on Netflix - at the moment the title eludes me, but it was a modern Cinderella story - high school fashion. It was okay.

• Los Angeles, California
12 Aug
A Cinderella Story with Hilary Duff?

• Green Bay, Wisconsin
13 Aug

• United States
12 Aug
Caught a few episodes of Saving Hope which I have recorded on my DVR and although the shows are good it's sad knowing it's the final season.

• United States
12 Aug
There was new muder thingy on 20/20 that I liked, and I watched Penn and Teller Masters of Illusion..that was so/so. Nothing better on really since, the British Bake Off is over. Oh Yeah, and Shark Tank, that is usually pretty interesting. Some smart people in this world, and I don't mean the Sharks..but of course they are not stupid either..pretty good at hustling I would say.

• Tucson, Arizona
12 Aug
i didn't watch any tv yesterday, and was gone last night

• Riga, Latvia
12 Aug
The weather heated up here which is good because we are now in real summer with temps in the 80s. Bad news is that hubby is having a hard time recuperating and gets too hot even with the windows open so last night he started asking for me to put on Christmas movies. On the site that dubs them in Latvian they keep the Christmas movies mixed in all year. Tonight we continue with all of the Santa Clause movies with Tim Allen while I am slowly melting