Funniness at our local hangout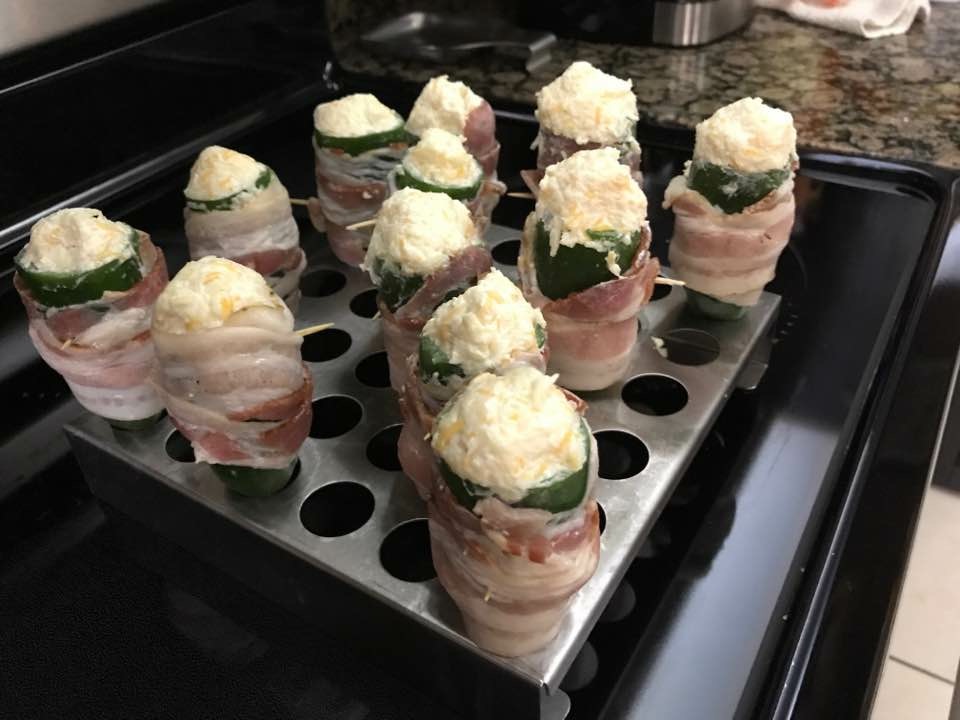 United States
August 12, 2017 5:20pm CST
The head chef was sitting with us at the bar today talking about ideas for things for the fall football menu. We gave our input as did the bartender. Shortly after his retreat into the kitchen I was reminded of something I had recently seen on a BBQ smoking board I'm part of--bacon-wrapped jalapeño poppers. I sent him a picture of them on his Facebook page. An hour later he brought out a flame-roasted and bacon wrapped poblano pepper filled with a blend of cream cheese, Monterey Jack cheese, shredded chicken, and pico de gallo. . . all served over his homemade honey chipotle barbecue sauce. It was freaking amazing. We had a bite and then all of the employees did. Everyone agreed that it was amazing. I do believe that my suggestion will end up on the Football menu!
9 responses

•
12 Aug
Calories and heart burn be darned...sounds delicious



• United States
13 Aug
@NJChicaa
How could we live without our Prilosec?



• Hong Kong
12 Aug
NJChicaa Those stuff in the picture loks so yummy.


• Jacksonville, Florida
13 Aug
That's awesome, I hope it ends up on the menu. =)


• United States
12 Aug
@NJChicaa
I saw that recipe on an online cooking sight, yummy how inviting!:)

• United States
13 Aug
@NJChicaa
I've never tried these before, but they'd be a real hit with my husband!:)

• United States
13 Aug



• Manitou Springs, Colorado
14 Aug
Bacon wrapped jalapeños with cream cheese is awesome.