WIND!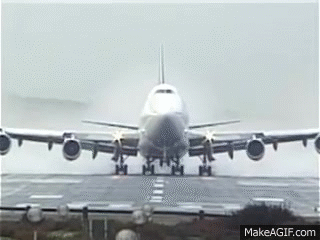 Ireland
August 13, 2017 12:28am CST
I took it upon myself today to study just how planes manage to get up in the air, stay there, then descend in a controlled manner. I thought such knowledge might help my overcome my mild anxiety about flying, but it only made it worse - flying's all to do with .... wind!
8 responses

• Bunbury, Australia
13 Aug
It's best not to know some stuff.

• Philippines
13 Aug
its okay at least you understand now how it work.

•
13 Aug
No, it's magic. Don't spoil it!

• Ireland
13 Aug
@poppylicious
It was so much nicer when I thought it was magic . Now I'm terrified.

•
14 Aug
@xFiacre
It is still magic. You just stumbled upon some lies the government tells us all.

• Ireland
14 Aug
@Poppylicious
That's a relief. I thought I was going to have to start blowing more and remove the "No Farting" sign from the toilet door.


• China
13 Aug
I don't know much about flying,though know it has to do with fluid mechanics.