Dear Younger Me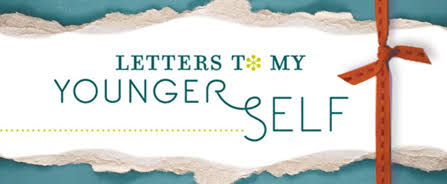 August 13, 2017 12:39am CST
At times like this, when I'm alone and thinking to myself, I can't help but remember the things I went through. Those stupid things I've done and said, the shallow and selfish attitude I had, makes me wish I could just shake my younger self and warn her of all the crap she will have to go through and teach her of the best ways to face it. I have been through so much emotional and mental roller coaster rides that sometimes I wonder how I made it through intact. Still, doesn't it make you ask yourself, "What if I knew then what I know now, what would have been different?"
8 responses

• Thailand
13 Aug
I think that if we do not make mistakes - some large, some small, we will not have a very interesting life. In my seven decades (ouch) I have made my fair share of errors but without them I would not have learned very much about life as well as myself!

•
13 Aug
I agree. Sometimes though, when you remember the hardships you went through and the stupid things you did to cause it, doesn't it make you wish that if only you did things differently?

• Thailand
13 Aug
@JeeyanDee
Yes, for sure! But, if I did everything by the book, I probably would not be enjoying my "rusty years" here in Thailand. Frank Turner did a song called Photosynthesis and one of the lines is "why do something I hate for 50 years!"

•
13 Aug
@jaideemai
Hahaha. You are right. I will put that in mind whenever these regrets start haunting me again. I know I am still very young, and much will still happen in my life and many more regrets to come.


• Hong Kong
13 Aug
@JeeyanDee
We always asked that question on hindsight my friend. But the thing is we human beings has always no gift of foresight nor do we have any crystal ball to see what the future might bring.



•
13 Aug
Well, if only right? Then again, we won't learn the things we have if we knew the outcome of every thing we do.

• Hong Kong
13 Aug
@JeeyanDee
That's right my friend and everything will be perfect then my friend.



•
13 Aug

Consider your tender years, you have plenty of time ahead to make more mistakes to regret further (applied to all of us actually

)... In my case, I looked back sometimes and sighed. Things happened too fast back then for me to have any chance to do differently. (

I was never selfish in my past. My greatest sin!)

•
13 Aug
Thanks for you wisdom! Hahaha. I try very much though to regret as less as possible.


•
13 Aug
I agree. Acknowledging our mistakes and not forgetting the lessons we learnes make us better persons. Unfortunately, this is not the same with all people. Pride and self pity get in the way of self fulfillment.

• India
13 Aug
@JeeyanDee
Only they can help themselves, if they want to stay that way, good for them, we can't do anything about their choice :)

•
13 Aug
@vsai2008
I agree because no matter what people say, if they have set their mind to that, then nothing can be done.


• Green Bay, Wisconsin
13 Aug
I wonder if we would heed the words we told our younger self.

•
13 Aug
That is a very good question! Thinking about that now, I think I won't hahaha. I used to be a real know it all and doesn't listen to anyone but me. There was also a time that I lost all my self esteem, and still, I won't listen to anyone else. That is one of the best lessons I learned, that I am far from perfect and in times of trouble or fear, I should trust Him not myself.

• Green Bay, Wisconsin
13 Aug
@JeeyanDee
I've had this song running through my head since I read this. I hope you enjoy the song.

From the album "Welcome To The New" Available Everywhere Now! Download your copy at the links below. iTunes - http://smarturl.it/MMNewiTunes Amazon - http://...

•
14 Aug
@just4him
I was thinking of the same song when I wrote this hahaha.


• Philippines
13 Aug
Oh, I have the same moment sometimes. Thinking about my younger self makes me feel stupid sometimes. But then I realized that all those stupid things made me a better person. Just as long as we learn from our past mistakes, we are ok.

•
13 Aug
If only most of us learn from them, unfortunately that is not the case. People keep making the same mistakes over and over again because of pride, not being able to admit what we did is wrong. Hardships would either make us or break us right?

• Philippines
13 Aug
@JeeyanDee
People who could never admit their mistakes will never grow. And people who commit mistakes over and over again are just plain stupid.

•
13 Aug
@toniganzon
Unfortunately, there a LOT of stupid people in the world and it's sad that despite old age, many are still acting immaturely. I believe that one of the reasons many people are not happy, is because of this.


• Rass, Saudi Arabia
14 Aug
I'm always thinking the same thing, but for me, I am happy that everything worked that way. I like what I have right now.