How to improve presentation skills?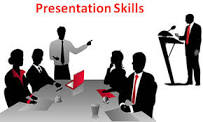 Canada
August 13, 2017 3:32am CST
There are people who have good knowledge on a particular subject but they are unable to express themselves to present their knowledge in a logical and easily understandable manner. Share your knowledge and recommendations to improve presentation skills.
6 responses

• Hong Kong
13 Aug
@studylove
I think you need sufficient preparation and practice in order to improve your presentation skills. The presentation must be simple as it could be yet substantial.


• Canada
13 Aug
It should be simple but informative relevant to topic, what would you say?

• Hong Kong
14 Aug
@studylove
That's right my friend.


• Canada
14 Aug
@mandala100
Thanks for accepting the point. How are your presentation skills?


• Japan
13 Aug
Practice in front of a mirror. Practice recording yourself. Practice for some friends. Practice is the key to any presentation skills.

• Nigeria
13 Aug
Knowing what to present, how to present and when to present it are not as tedious as presenting it because they are personal practice but presenting it is the practical aspect where self confidence play a key role. Personaly whenever I have presentation to make I endured I have good knowledge on the subject matter, have an idea of the presentation venue or visit the venue to enable me familiarize with the environment and finally I convinced my self that the audience won't kill and I have more knowledge than them on the subject of presentation.

• Canada
14 Aug
Yes a presenter must know how to present and what to present. How are your presentation skills by the way?

• Indonesia
13 Aug
You should know exactly what you are going to present. This is number one. It will be better if you are accustomed to talking in front of many people. Teachers usually have this knowledge. Lastly you have self confidence.

• Canada
13 Aug
I agreed self confidence and the grip on the topic to be presented are of utmost importance.


• Canada
13 Aug
Yes but it also depends upon your experience of audience facing. What is your point of view?


• Canada
13 Aug
Practice practice and practice are most important factors for presentation skills.