JJ's Vinyl Madness Countdown #825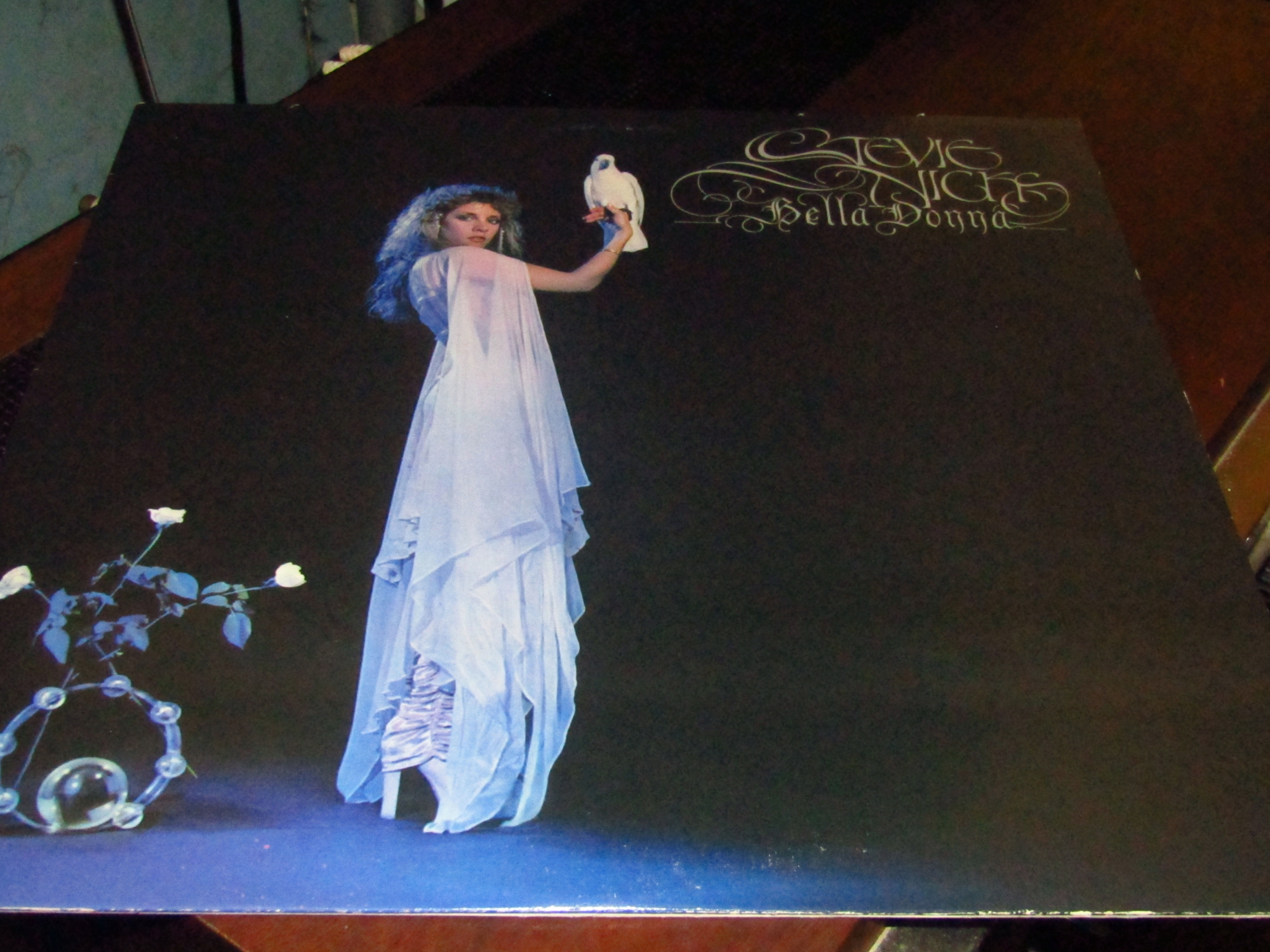 Olney, Illinois
August 13, 2017 6:29am CST
The first solo album from Fleetwood Mac's Stevie Nicks. With a cast of thousands.

Okay, not thousands, but you'll find a few members of the Eagles, Tom Petty & the Hearrtbreakers (minus their bass player) and several other well-known musicians on the album. The first single released, 'Stop Draggin' My Heart Around' (a duet with Tom Petty) was the 25th video played on MTV's launch day and originally also shows Stevie flubbing one of the song lines (someone may have had a bit too much of something).

Stevie Nicks - Bella Donna

Lyrics: Just like the white winged dove... Sings a song... Sounds like she's singing... Whoo... whoo... whoo... Just like the white winged dove... Sings a so...
10 responses

• Los Angeles, California
13 Aug
I always liked Stevie's looks back then more than her singing.

• United States
13 Aug
Released the summer between 7th and 8th grades, I remember this album well.

• United States
13 Aug
Stevie Nicks?! Doing "something "??! Miss Million-dollar-coke habit?!? NO!!!!!

• Olney, Illinois
13 Aug

I never did really like coke, tried it a half-dozen times to be sure but nope...probably a good thing, eh?

• United States
14 Aug
@JolietJake
-- I was more of a Pepsi person myself.


• United States
13 Aug
BTW, walked in Chuy's this morning, Sam Halen was playing. Thought of you, looked for Scar.


• Philippines
13 Aug
Always liked her. Will give this a listen now.

• Colorado Springs, Colorado
14 Aug
This is my favorite of her solo stuff.


• India
13 Aug
I did not expect to,but I liked the song.Thank you for sharing the link.