Kentucky Proud: Bowling Green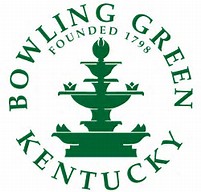 United States
August 13, 2017 11:19am CST
Bowling Green, KY is home of the Corvette plant and Corvette museum. All Corvettes are made in Bowling Green, KY. Bowling Green, KY is a college town, home to Western Kentucky University (Go Hilltoppers!). There are more restaurants, per capita, in Bowling Green, KY than in any other U.S. state That's because I-65 is a major route through the US from North to South and people gotta eat! Bowling Green is in Warren County, KY (1 of 120 counties) and has 65,000 citizens in the city proper but 165,000 in the metropolitan area, making it the third largest city in Kentucky. Other things to do in Bowling Green include Beech Bend Park (combination raceway, amusement park, and campground), Lost River Cave (a 7 mile cave system), and the Historic Rail park and Train Museum of the old L&N (Louisville/Nashville) railway. I visit Bowling Green once a year for the SoKY (Southern Kentucky) BookFest at Western Kentucky University as an author with a table for signing and selling books. It's a fundraiser for literacy programs.
I'm spinning off my discussion posts about touring each of the United States and adding a series about cities in my and @fourwalls great state, err,...
8 responses

• Anniston, Alabama
13 Aug
I would not mind a few days there to explore the cave.

• Olney, Illinois
13 Aug
Don't forget it is also the home of The Bowling Green Massacre


• Green Bay, Wisconsin
13 Aug
Sounds like a fun place to visit.

• United States
13 Aug
We did have a new Corvette several years ago. My husband only got two tickets for speeding in that beauty. So glad to hear that Corvettes are only made in Kentucky!

• United States
13 Aug
Bookfest sounds great and I'm sure all the "motorheads" on here will enjoy that fact about the Corvette.


• Los Angeles, California
13 Aug
The Corvette museum is on my radar when I get to Kentucky.

• United States
14 Aug
And my house too, right, you'll come see me and
@fourwalls
?

• Riga, Latvia
14 Aug
Sounds lie a fund city. I would love to see the attractions and the cave system.