German Fest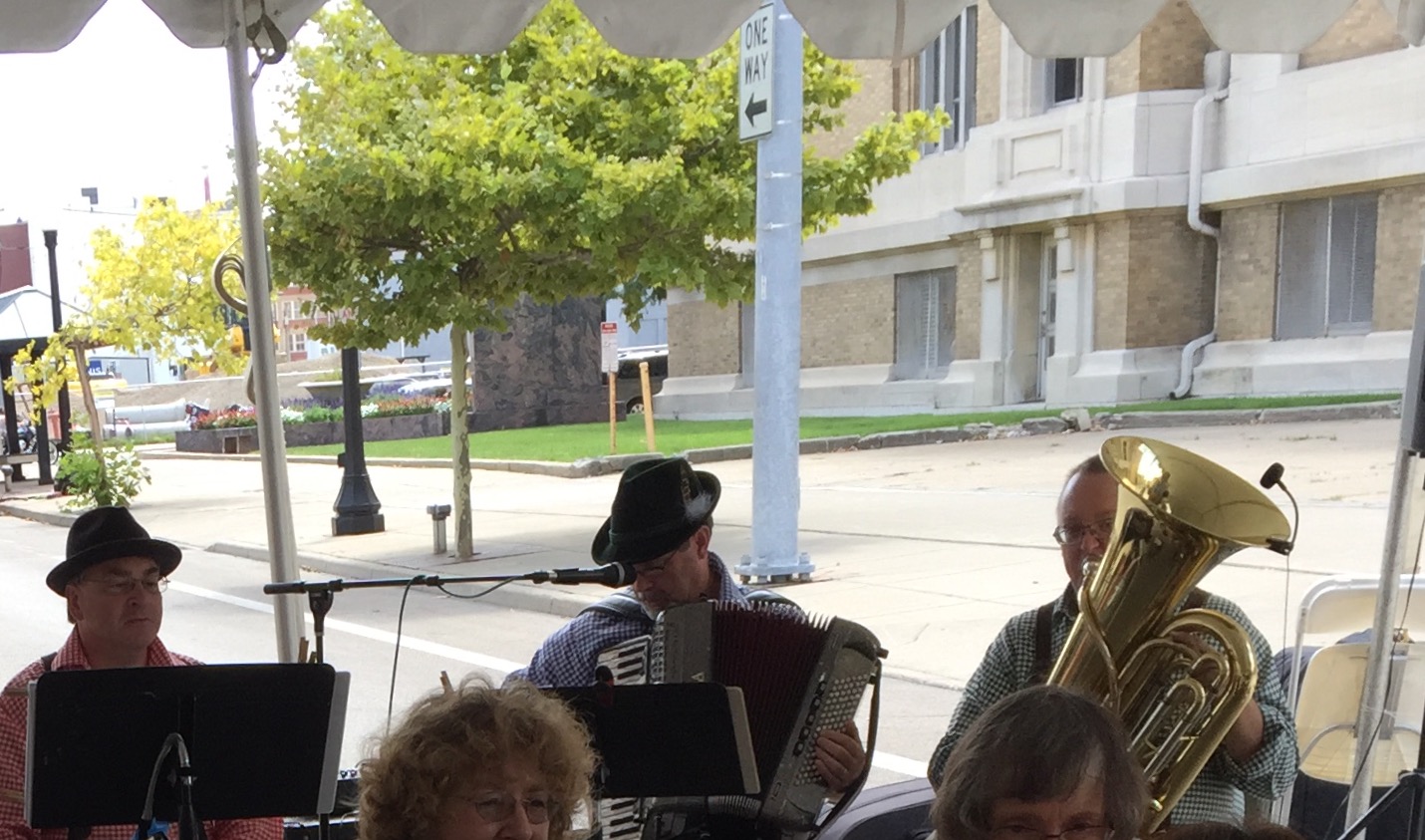 United States
August 14, 2017 8:41am CST
I went to the big German Festival called German Fest in Dayton yesterday. I haven't been to a festival in years, so it was fun to go. I went with my two sons. My daughter in law was there, she is the event coordinator. She was busy but came by several times. It was the last day of a three day event. We went in the afternoon and had a nice German meal at the main tent. It was great. There was a small band, just an accordion player, a tuba player and one playing clarinet. So enjoyable. Later we walked around to see the booths, stopping at the main music tent for a while to listen to the big band on stage and watching the dancers. One older couple reminded me of watching my parents dance together. I wish I had movies of my parents dancing. I always loved to watch them. Before we left we bought ice cream from a speciality vendor. I picked a new flavor, Red Raspberry. Delicious and very refreshing by then! The beer tents were everywhere. I had planned on buying a mug of beer because when in Rome.....haha! But we never did get around to it. So far it's my biggest event for the month of August. My New Year's resolutions are still going strong, attend a big event at least once a month. It's not as big an event as seeing a broadway show or a concert, but it's along the same idea and just as much fun.
7 responses

• United States
14 Aug 17
What a wonderful day! Lots of good memories for you all.

• United States
14 Aug 17
You can still make memories even if everyone is all grown up!

• United States
14 Aug 17
@Jeanniemaries
You certainly can! Let us share your monthly adventure!

• Roseburg, Oregon
18 Aug 17
Just a good day of fun for you. That is great.

• Bunbury, Australia
15 Aug 17
It's good that you got to attend this event. It sounds a lot of fun.

• United States
16 Aug 17
It was nice to get out on such a beautiful day!

• United Kingdom
15 Aug 17
I bet you had a whale of a time there. I am glad you are doing something every month. There are so many things you can go to see. It does not have to cost a lot either!

• United States
16 Aug 17
The festival is free to get in. There is a lot to do when your there that's free as well.

• United States
15 Aug 17
Glad that you had fun at the German fest. The ice cream sounds really good.

• United States
14 Aug 17
A great New Year's resolution you made!!! So glad the August event was so enjoyable!!

• United States
15 Aug 17
I think I may make it again next year. It's been a very fun one to keep!

• United States
14 Aug 17
That German festival really sounds like fun and a great way to spend the day.

• United States
15 Aug 17
Yes, my daughter in law was happy to see us there. It's a very popular festival here in Dayton and it was quite nice!