What are bitcoins?

United States
5 responses

• Nigeria
15 Aug 17
Bitcoin is digital currency otherwise known as cryptocurrency, It use mostly for online transactions, it is store in online wallets such as blochain Wallet or coin base wallet.

• Philippines
16 Aug 17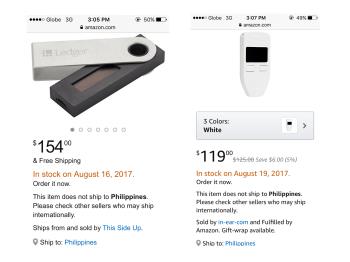 Storing CryptoCurrency in online wallets is not recommended. If you have huge amount of CryptoCurrency, we should store it in hard wallet or OFFLINE wallets like Trezor or Ledger Nano to be safe from hackers.

Online Wallets are for exchanging or payment processing like PayPal. It is not advisable to keep your money online.


• Nigeria
16 Aug 17
@AkoPinay
thanks for the information, I have not had much of it. The little I have I store on online for transactions.


• United States
15 Aug 17
Digital money? So it's something like PayPal then

• Philippines
16 Aug 17
@Girlfromtheworld
Bitcoin is the currency, Bitcoin Companies like Coinbase.com, Xapo.com, Blockchain.info, etc. are like PayPal


• United States Minor Outlying Islands
14 Aug 17
Bit coins are digital money that can be used to buy items online or services. Or can be saved.

• Richfield, Utah
14 Aug 17
New currency, just barely getting into it myself

• Philippines
15 Aug 17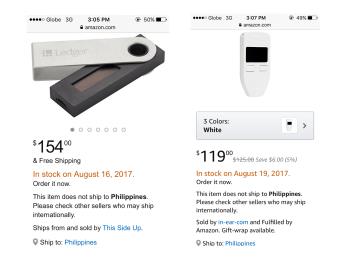 It is a DIGITAL CURRENCY or VIRTUAL MONEY but officially defined as COMMODITY which value is now higher than gold. Just like FOREX trading we have a chance to earn/lose huge amount of money investing on it. If we buy 1 Bitcoin now
@
$4000 plus and if the price continue to soar we could have smaller profit compare to the early birds who bought Bitcoin when the price was only
@
$2 and below. If the price drops we lose, but we can just keep it and wait when price rise again just like what happened in the past. Bitcoin price reached $1200 then dropped (to maybe $100 and below) and rose up again now it is predicted to reach $5,000 soon. I started using Bitcoin in 2015 the price was around $200. If I only kept my 3 BTC earning from bitLanders I have more money now.

In the USA, you can buy Bitcoin at Coinbase.com and it is recommended to keep CryptoCurrency in Trezor or Ledger Nano to be safe from hackers.
@amadeo

• United States
15 Aug 17
Okay, I guess this clarifies it