Why Climate Change Matters Now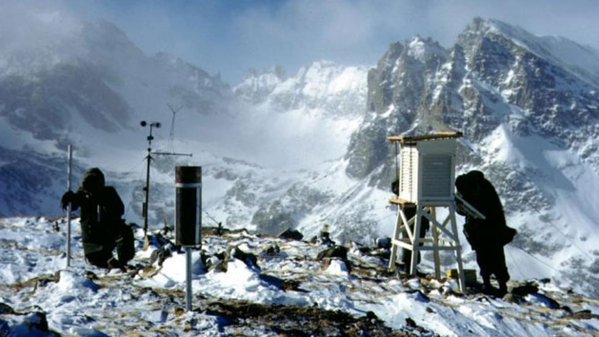 Laguna Woods, California
August 15, 2017 10:41pm CST
One of my friends has a graduate degree in Environmental Science and we had an interesting discussion recently. I learned a lot from her. Most importantly, I learned why climate change matters so much right now, at this point in history. We all know that the climate has changed over the millennium. At one time, huge glaciers covered most of North Europe and North America. The part of the United States which is now Texas and Louisiana was once under water, which can be proven by fossils of chambered nautilus and other sea life which have been found in North Texas. The desert areas of the Middle East were once a garden area and known the Fertile Crescent. The world's climate has changed dramatically over tens of thousands of years. So why should we be concerned that the climate is changing now? There are many reasons, but three are of special importance: 1. The climate is changing faster now than ever before in history. Glaciers have decreased in size dramatically during the past few decades, rather than centuries. The sea is rising and coastlines are changing. Some areas, such as the Louisiana Delta, Miami Beach and Key West are now experiencing frequent floods. This is just the beginning of similar problems elsewhere. 2. We have a more developed infrastructure around the world than we had centuries ago. Instead of small villages and a few large settled areas, which was the norm thousands of years ago, we now have huge cities, high rise buildings, highways and other expensive types of infrastructure which are not easily moved inland or abandoned as the sea rises. 3. Changing climate could make it more difficult to feed the world's population and could cause boundaries between countries to change. Some small island nations could even disappear. These problems could lead to wars over access to food, fresh water and land. Climate change matters. It especially matters if we want to protect our citizens and their property. Anything we can do to slow it down to a manageable speed, even just a little, is worth the effort. Think about that as you strive to do your part to decrease your carbon footprint on this earth.
8 responses


•
16 Aug 17
Anna, you're right. Leaders of the world just care about themselves

• Laguna Woods, California
16 Aug 17
@LadyDuck
- You are absolutely right. I drive an electric / hybrid car and try to be conservative with my use of things, but the government and manufacturers need to do much more. However, I figure anything I can do will slow down the changes a little.

• Laguna Woods, California
16 Aug 17
@Writer2016
- Yes, it is sad that so many governments and large corporations do not seem to be taking the threat seriously!


• Roseburg, Oregon
16 Aug 17
We need to do something right now. Most leaders of countries do not believe it is happening.

• Laguna Woods, California
16 Aug 17
@jstory07
- Sadly, when large companies and city governments have trouble functioning because of the floods, they will pay more attention. Of course, by then it will be too late.


• Laguna Woods, California
16 Aug 17
@vandana7
- I think that a lot of us believe the same thing ... no one is listening. Of course, by the time they see the consequences, it will be too late to slow things down.

• Redlands, California
16 Aug 17
Awe, who cares Trump is going to get us all killed before then anyway.

I make bad jokes. You bring up very good points and love how all these deniers only seem to care about money, well they will care a lot when economy crumbles and they all lose their beach houses because of climate change.

• El Paso, Texas
16 Aug 17
Those are some really important points and should be everyone's concern. The only other thing you and everyone else might want to consider is replacing ALL the trees that have been cut down in the name of progress. Without those forests ecosystems have disappeared. I'm trying to grow a few trees around my mobile home which isn't easy in a desert environment.

• Laguna Woods, California
16 Aug 17
@rebelann
- You are absolutely right. Trees need to be planted. Our retirement community has over 3500 trees and they have each one listed on a data base with instructions for its care so the landscapers and residents know the needs of each type of tree. We take trees very seriously where I live.

• El Paso, Texas
16 Aug 17
That is fantastic
@DeborahDiane
The biggest problem our planet has right now is that humans have devastated so many forests just by killing animals like wolves, cougars and coyotes. Believe it or not if they leave these predators alone the forests will have a chance to grow again because they keep the ungulates moving so that they do not destroy forests.

• Laguna Woods, California
17 Aug 17
@rebelann
- I agree that we have devastated the world and a variety of animal species without regard for the impact we have on this planet. Our grandchildren will suffer the consequences of bad choices we have made.


• Eugene, Oregon
16 Aug 17
Climate change deniers (like the man in the White House) are doing a huge disservice to their children and grandchildren and to ours as well. It is shameful ignorance.


• Eugene, Oregon
17 Aug 17

• Green Bay, Wisconsin
16 Aug 17
I agree, we are in global climate change and global warming.

• Laguna Woods, California
16 Aug 17
@just4him
- Yes, and it is happening so fast it will be hard to make the necessary adjustments.

•
16 Aug 17
Every small thing also matters

• Laguna Woods, California
16 Aug 17
@Writer2016
- I agree that anything we can do will help a little.