I am putting pictures of two presents Sophie got for her birthday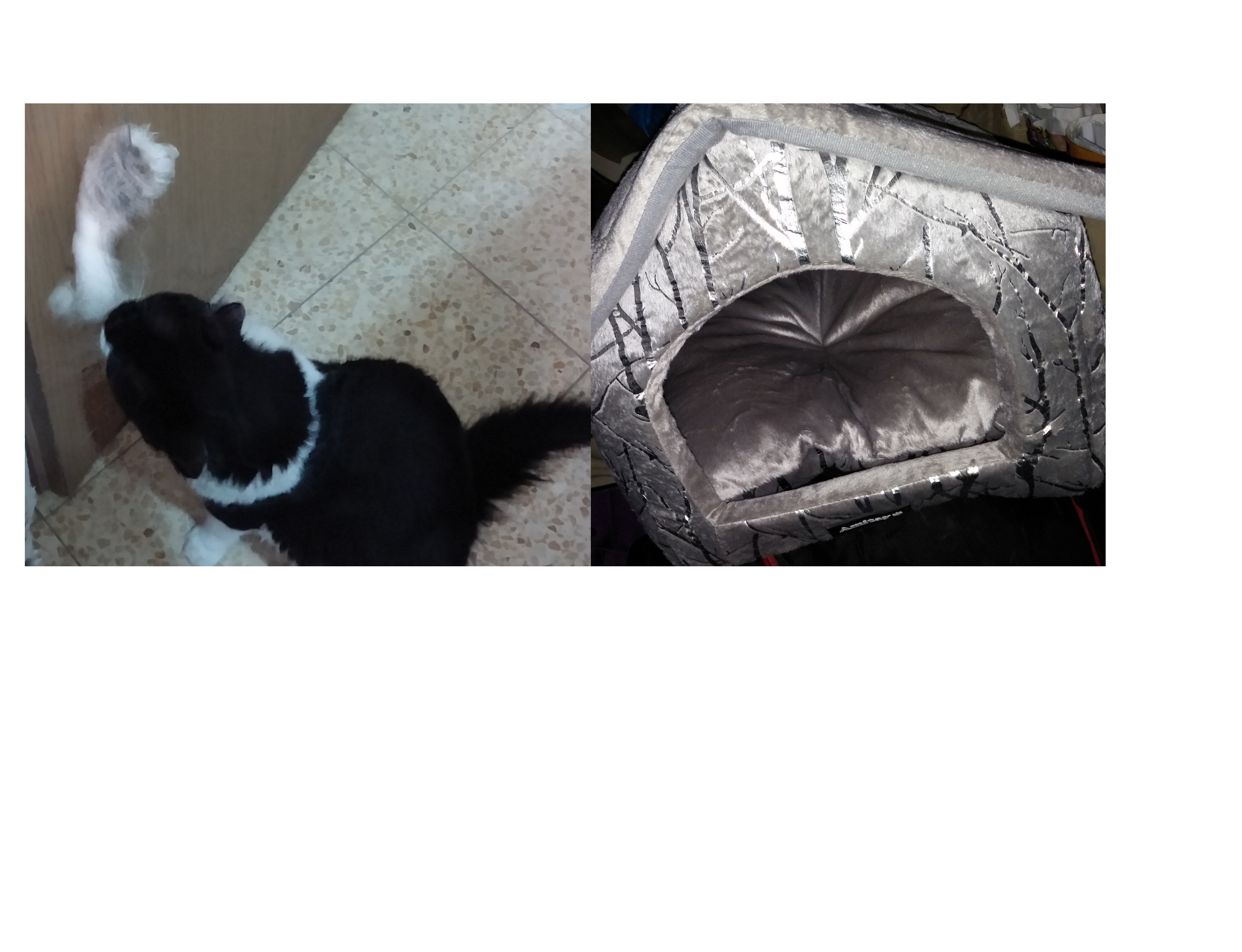 6 responses

•
16 Aug 17
The bed she just sniffed and the toy mouse on the string she loves. Thank you for asking.


• Philippines
17 Aug 17
I thought Sophie is your grandchild.

You have a pampered cat. She has a cozy bed. I know she likes your presents so much.

•
17 Aug 17
She is my cat child. I try to do good things for her, but, I think I do not always succeed.

• Philippines
18 Aug 17
@Hannihar
That's okay, at least you tried your best for your cat.

•
18 Aug 17
@SIMPLYD
I try and hope she is happy with me. She is very young and I am old now.


• India
16 Aug 17
Nice gifts.That bed looks cozy.

•
16 Aug 17
Thanks and it does. It looks like it will be warm for her in winter. I like this better than what I thought I was going to get her for a bed.

• India
16 Aug 17
@Hannihar
Yes.And I am sure she has not stopped playing with that mouse.Both the gifts were worth the money,I suppose.

•
17 Aug 17
@silvermist
Thanks Starlight. She likes the mouse very much. I feel they were worth the money.

• Thailand
19 Aug 17
I think Sophie is a lucky kitty!

• Green Bay, Wisconsin
16 Aug 17
Those should keep her happy and warm.

• Philippines
16 Aug 17
Good for Sophie, that just so nice gift