The sun is always shining when it's your pay day !! 8-16-'17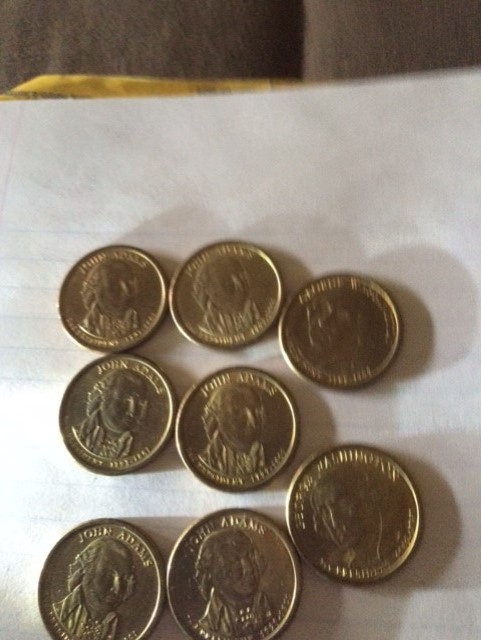 Holiday, Florida
August 16, 2017 9:45am CST
Because of Wednesday falling the day before 17th. I got paid one day early. Don't ask why. I can't figure the government and who can?

Now I can get my prescription, buy some eat out food, and not worry for a few days.

Who doesn't like pay day? Oh happy day, daughter is off over night work this coming week. Just 2 days ago I was thinking crazy stuff like ending it all except to wait till I find out who wins Big Brother and what my son sent me for my coming birthday.

See people theres always a reason to live if you just wait a day or 2.

reminds me of that song, Cindy Laupers Money changes everything. remember that?
6 responses


• Holiday, Florida
16 Aug
thanks. it always brings us a smile huh?


• United States
16 Aug
@bunnybon7
No. Because I never have a penny left



• Holiday, Florida
16 Aug
@TiarasOceanView
sorry. sounds like my daughter. wish you could find a way to get more



• United States
16 Aug
Always stuff to live for. Even if we can't see it while in a bad state of mind. Hope you don't think that way again.

• Holiday, Florida
18 Aug
i guess it comes with depression and happens more when you get elderly. thanks for your kind words

• United States
18 Aug
@bunnybon7
it happens to anyone sad. Ive been their many times. But we all have reasons to live. Just hard to think we do when we get to that state.

• Portland, Connecticut
20 Aug
I am so glad your check came early, I do understand what a relief that must have been.

• Holiday, Florida
20 Aug
yes and next is trying to hold on to it through the next pay. lol

• United States
16 Aug
Yes, just letting those bad feelings run their course does end in better days coming our way.

• Holiday, Florida
18 Aug
i try to remind myself that when feeling down

• United States
16 Aug
good for you there.I remember Liza singing money,money

• Holiday, Florida
18 Aug
Oh yes i love that one too. Cabaret was one of my favorite movies

• Philippines
16 Aug
Well, it is not so for me that money could change everything. Money is a medium of exchange. With its buying power, it could get something a person wants, be it his needs or wants. I would rather say then that money could provide you as long as it could afford to pay it in return.

• Holiday, Florida
18 Aug
let the world say what they want. a person is less miserable about things with money