What do you honestly think about DONALD TRUMP? Making America Great Again?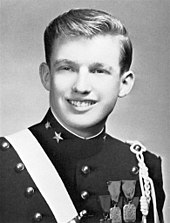 Milbridge, Maine
6 responses

• Fairfield, Texas
17 Aug 17
The one thing I can say about dear Donald is that he says what he thinks
@RussellChambers
. He is not 'politically correct' and for that I give him kudos. I'm sick and tired of our presidents kissing everybody's butts.

• Fairfield, Texas
22 Sep 17
@anniepa
There should be but I don't think anybody's found the answer yet. I think North Korean citizens should have Kim Jung-un assassinated.

• United States
23 Sep 17
@nanette64
I think there are many decent people who could do a good job without being the thug Trump is. He's so embarrassing for our country. Personally I think the world would be a better place without either of those two jerks.


• Kisumu, Kenya
27 Aug 17
im not american but i think Trump is going to make america great by getting the world into world war

• Uzbekistan
16 Aug 17
Watching him gives me the creeps. Where are we? In a Punch and Judy show? I could follow your argument if Trump were a comedian out on the world stage to entertain us. Unfortunately, he's currently the most powerful politician in the world. This makes his antics frightening.


• United States
31 Aug 17
Every time I see him I think to myself that I hope it's the last time I ever have to. He terrifies me and makes me feel so ashamed and embarrassed that he's the so-called "President" of the United States. He's a disgrace. His behavior during Hurricane Harvey has been disgusting, he's proven he has no empathy whatsoever, as if we didn't know that already.

•
27 Aug 17
Personally, I am still a Ben Carson supporter, but Carson did not win the election. Trump did. Once Carson was out of the race, I reluctantly begin to support Trump. Honestly, the longer he is in office, the more I like him. I think he has had quite a few immoral days and he is arrogant. That sickens me, but I believe he loves America and is passionate about protecting our founding documents and freedoms. I like the fact he speaks what he thinks instead of pandering and playing politics. As far as making America great again, that is up to "we the people". We have to hold our elected officials accountable and quit letting lobbyist and their money dictate our policy.