Too Much Government?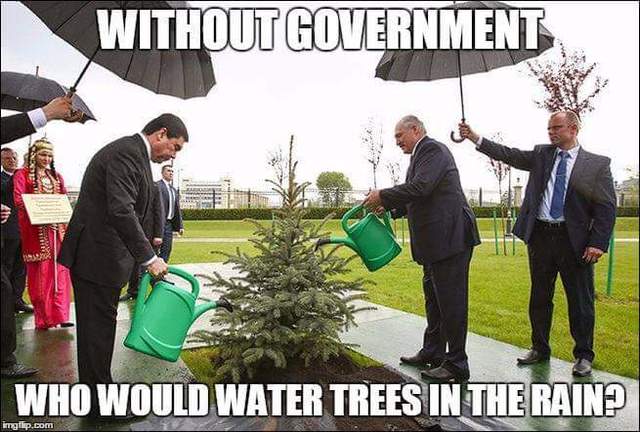 Virginia Beach, Virginia
August 17, 2017 9:49am CST
Taxes are the US Government's way of saying, "You have too much money!" It is their obligation to help us get rid of our excess. To do so, the "powers-that-be" established a large number of useless agencies to study programs that nobody really needs to know the answers to. Unless, of course, you really do want to invest toward the millions required to observe the sex life of jellyfish. Let's face it. If we weren't taxed enough, a lot of us would just be wasting our money on other things like cars, house payments, and even food. Apparently, President Trump doesn't understand this. He has been going around abolishing almost every program the previous administration had established. No wonder everybody hates him. When is he ever going to start acting like a real President?
3 responses


• United States
17 Aug 17
He's also abolishing laws intended to protect our water sources from pollution, but who cares if we pollute our water.


• Virginia Beach, Virginia
17 Aug 17

• United States
17 Aug 17
@UncleJoe
I know! Why, it helps the economy actually...it makes people invest money in water filters which strengthens the economy by helping keep the factories that produce them in business!

• Virginia Beach, Virginia
17 Aug 17
@JolietJake
That's right. We have to consider that if these same factories didn't pollute the waterways, the filter business would dry up.