Tarzan of the Apes by E. R. Burroughs --- Book Review (4)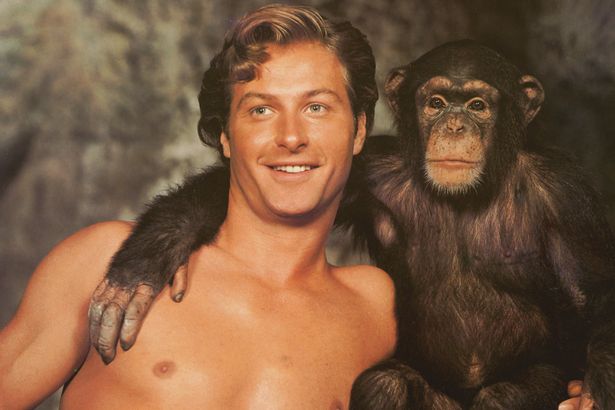 Germany
August 17, 2017 2:29pm CST
Edgar Rice Burroughs published the first Tarzan hardcover novel in 1914. Despite its imminent success and 22 further novels and the fact that up to today more than 30 million copies have been sold, innumerable comic strips, radio programmes and dozens of films have been made, 'Tarzan of the Apes' has not been included in the list of the best novels of the 20th century. The main reason may be that Burroughs concentrated on entertainment and suspense and never did any serious research work. He never set foot on the African continent. He merely combined everything exotic he had ever read or heard of. The setting of 'Tarzan of the Apes' is the West Coast of Africa. Immediately behind the beach the dense jungle begins inhabited by carnivore (!) gorillas, anthropoid apes (!), elephants and lions. The author was a man of his times. The British Empire was at its height. British subjects went to far away places all over the globe carrying 'the white man's burden'. A certain John Clayton (Lord Greystroke) is sent to a new post in British West Africa. Alas, he and his young wife, Lady Alice, never reach their destination. There's a mutiny on board their ship and the two passengers are set ashore with all their belongings, some tools and some provisions. Lord Greystroke discovers talents he never knew he possessed, builds a solid cabin, learns to hunt and collect fruit in the jungle. One day an anthropoid ape attacks Lady Alice. She succeeds in shooting it but gets a severe shock. The same evening she gives birth to a son and becomes insane. After about a year she dies and a year after that Lord Greystroke is also killed by an anthropoid ape. Kala, a female, who/which has just lost her own baby ape, rushes to the cot, snatches the human infant and disappears in the jungle. When Tarzan has grown-up, he discovers his parents' cabin and the many books therein. He is fascinated by the pictures but for a long time can't make out what the little black 'bugs' mean he finds on the pages. I've been a language teacher all my life and am fascinated by the idea that a youngster should be able to learn to read and to write all by himself just by observing, comparing and deducting on his own. I don't believe for a moment that this is possible. Besides, an infant who isn't spoken to can't become a healthy, intelligent grown-up, Then destiny repeats itself and another party of white people are set ashore by mutineers: an American professor on a treasure hunt, his secretary, his daughter, beautiful, blonde, 19-year-old Jane Porter, and an Englishman who is, surprise, surprise, Tarzan's cousin, heir to his title and fortune as nobody knows of Tarzan's existence and besides that in love with Jane. What I find a bit puzzling is his reduced sex life. Tarzan is 'a perfect type of the strong masculine' . . . 'Never had such a man strode the earth since God created the first in his own image'. He should ooze sex out of every pore but doesn't get further than snogging. Maybe that was what Burroughs expected English noblemen to do? Some research work would have opened his eyes as to the morals of the English nobility! My verdict: Edgar Rice Burroughs hasn't given the world a literary masterpiece but no cheap pulp fiction, either, 'Tarzan of the Apes' is a highly entertaining novel with some food for thought. What more can one want? The longevity of its success speaks for itself. --- If you're interested in my other book reviews, click on the green line at the top of the site (Malus Book Reviews)
10 responses


• United States
17 Aug
I remember my brother being deep into reading Tarzan of the Apes. He was mesmerized by that book. I should have read it too, but I was reading A Tree Grows in Brooklyn at the time. Yes, one would think Tarzan would have been the ultimate ladies man.

• Asheville, North Carolina
17 Aug
I remember watching a cheesy Tarzan television show as a child and I loved it. Later I read the novel and though I wasn't enthralled, I can see why it takes its place among the classics.


• Germany
17 Aug
@suziecat7
What about Treasure Island? I think it also belongs into this list. I read it but it hasn't impressed me much.

• Asheville, North Carolina
17 Aug
@MALUSE
- I don't believe I read it though I think I saw a movie with Orson Welles as Long John Silver :))

• Germany
17 Aug
@suziecat7
Seeing a film doesn't count. :-) Only reading the original does. What I find interesting is how much these classics are steeped in their time (Tarzan in British colonialism, for example). This is usually omitted in films. Re British colonialism: Have you read Kim by Kipling?



• United States
17 Aug
yes,But was very interested in the life of Tarzan from Greystoke. The Tarzan you have posted here look like Les Barker one of the Tarzan after Johnny Weissmuller

• United States
19 Aug
I have always loved Tarzan. I have my mother's copy of it.


• Germany
18 Aug
I remember watching many revisions of Tarzan and I only understand one thing..How a kid ended growing up in the forest surrounded by wild and smart animals. The strong influence of things that surrounds you becomes who you are today


• Germany
18 Aug
@MALUSE
..Oh now I get it..Thanks for clearing that to me


• Ciudad De Mexico, Mexico
18 Aug
Amazing story. As far as I know, gorillas are vegetarian. They feed on bamboo, plants and fruits and they look strong. That is what really amaze me about nature. I used to watch tarzan on TV on my childhood years. I never missed one episode

• United States
18 Aug
I didn't know it was a book. I have seen some Tarzan movies.

• French Polynesia
18 Aug
I love Tarzan movies. The new one came out not long ago and I had to see it.