where does this end ?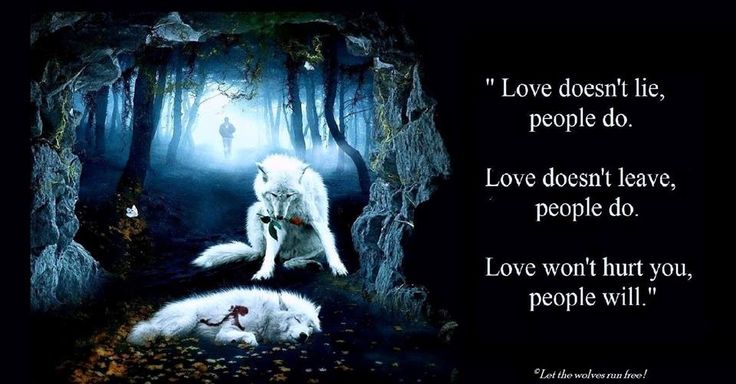 Greencastle, Indiana
August 18, 2017 1:15am CST
I hate to be the one to say this but with what this man is saying is telling it just like it is, we have so many unhonest people in office & so many people that are out to kill as many of us as they can it's a sad time in our lives right now & we the people NEED to pay attention to just who's saying & doing what & make a change. If we don't stand up for our nation & our rights & get on board with what's going on & stand up for trump we won't HAVE to worry about where this all ends at cause you KNOW WHAT it won't end very well. Trump may not be all that a president is "SUPPOSE" to be but BYGOD I have said it once & I've said over & over again he's the BEST thing we have right now & if we don't stand with HIM we're just out right F. I say we close the boarders UP & get a handle on the evil at hand stop ALL outsiders from coming in cause we have enough right in the MIST of us that can kill us at any time any where any how.

Those that's NOT for Trump & hate what HE stands for then I'm not interested in anything you have to say & those that want to get him out of office you don't have to listen or say anything. We need to clean house & get rid of those that don't want to do the right thing to protect us & their job we don't need them kind of people in office or in our nation I agree with what this guys says.

We have a problem tomorrow and it must be addressed tonight Douglas M. Ducote Sr. United States Army (Ret.) CEO Veterans United For Justice
5 responses

• Hong Kong
18 Aug 17
@sugartoes
Thank you for this interesting post/discussion my friend.


• Greencastle, Indiana
18 Aug 17
@mandala100
you welcome but is there something you want to add to it or say of how things are going? what's your take on it all?

• Hong Kong
18 Aug 17
@sugartoes
I hope that everything will change for the better my friend with the way things are going right now.


• Greencastle, Indiana
18 Aug 17


• Genova, Italy
18 Aug 17
By reading the newspaper, I learned that Donald Trump is in favor of demolishing the "southern ones" monuments that took part in the secession war. Whether he is right or wrong, I do not want to say anything about it. He is your President. Not mine!

• Greencastle, Indiana
18 Aug 17
@alberello75
he's not for it he wants peace & togetherness & want's all the violence to stop & make this a better place.

• Genova, Italy
18 Aug 17
@sugartoes
I see. Unfortunately, however, all over the world, today, there is too much violence and injustice!

• Greencastle, Indiana
18 Aug 17
@alberello75
yeah & I have to say it scares the HE!! out of me to say the LEST.


• Perth, Australia
5 Mar
@sugartoes
Didn't watch video. The talk of politics is starting to give me that claustrophobic feeling. But yes, let's hope things get back to being more peaceful soon. But I doubt it. Too far gone now to go back. But I have to say, I think it's unfair for you to not let others have their say if it doesn't match your opinions. I don't share your opinion but I still respect you enough to read what you have to say. If you don't agree with others, just say "That's ok" and move on. If you really want to make this world peaceful, then start by letting people having the freedom to say what they want.

And these borders won't stop squat to be honest. I have seen more Americans causing crimes lately than..."those you do not want." So you're all going to have criminals trapped in their with you too. These walls are surely bringing out the racism in people. Disturbing.

• Greencastle, Indiana
5 Mar
@VivaLaDani13
people can have they say but I think it's pretty sad when all they want to do is talk trash & I'm like if you don't have nothing DECENT to say then why say anything at all? I don't mind letting people have their say on things so that door swings both ways in my book, yes it's a heated conversation but it don't have to be I was taught if you have nothing decent to say then don't say anything at all.

• Perth, Australia
6 Mar
@sugartoes
Yeah that is fine but that is how people feel. And if anything, you never once said anything nice about Hillary Clinton. So you didn't exactly hold back with everything you feel about her right?

• Greencastle, Indiana
8 Mar
@VivaLaDani13
oh you REALLY don't want me to get started on her now DO you ?


• United States
18 Aug 17
They pick on every single thing he says. He did condemn the hateful protest, but they twist all the words and hear what they want to hear. It doesn't matter what he says, they can't get past that he won. It needs to stop, some act like they have mental issues, not normal if they can't get over it and it's been months now. Many of us couldn't stand Obama for the long 8 years, but I don't remember all this hate for him.

• Greencastle, Indiana
18 Aug 17
@Susan2015
AMEN I can't understand why they can't get on with what is going on & do something about it & stop with all the B S they are doing, it's like they rather see the nation go under like it has been & condone all the evilness we have & keep adding to it.


• Greencastle, Indiana
21 Aug 17
@SHOHANA
thank you yes I have my points about how I feel of those that have done us wrong over the years & those that don't like Trump