I love barbeque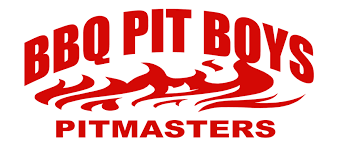 Waikoloa, Hawaii
August 18, 2017 9:56pm CST
this is my favorite cooking show to watch in youtube i hope i have grandpas like them they really good to cook in grill .its nice to have a grandfather like them watch them cooking and serving delicious grilled food thier name is bbq pitboys and at the end of the video the leader said do you smells that smells guuudddddd

they look like santa claus too and wwe wrestlers

image credited to bbqpitboys and url or link is youtube

Watch how easy it is to cook and serve up some butter sweet Lobster, stuffed with Shrimp, Crab, and Sea Scallops. Get your BBQ Shoes on because it's a food f...
6 responses

• Japan
19 Aug 17
You are making me hungry.

• Waikoloa, Hawaii
19 Aug 17
japan have many lobster and freshly cook is japan lobster expensive?


• Hong Kong
19 Aug 17
I love barbeque my friend.



• Philippines
25 Aug 17
Waah I love bbq too! But I am limiting my meat intake these days because I wanted to try to live a healthy diet

Thanks for sharing the link friend!