An Atheistic Bible Study Of Genesis Chapter 19 Sodom And Gomorrah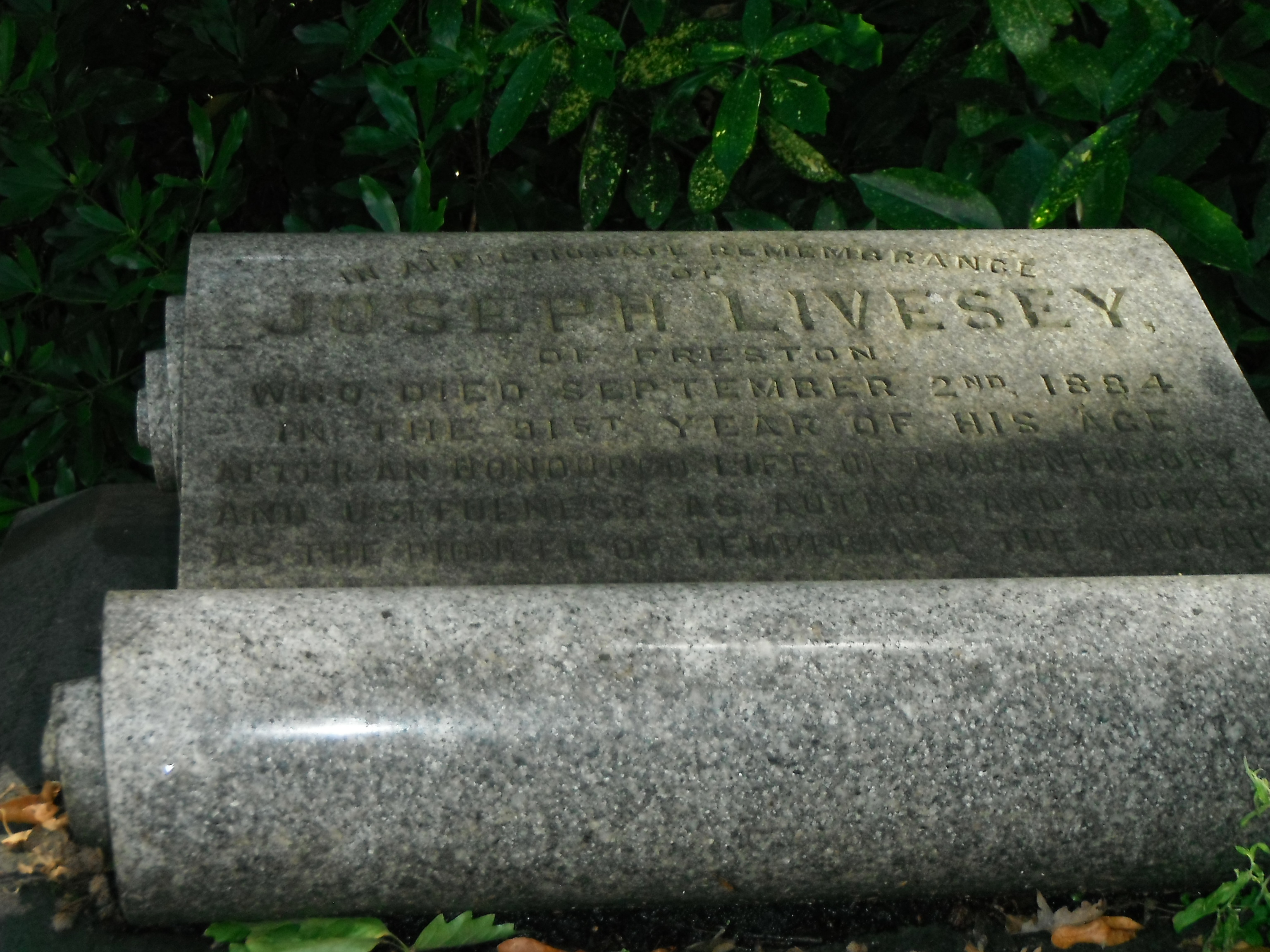 Preston, England
August 19, 2017 4:23pm CST
One of God's most disgraceful actions dominates this chapter. While God is talking to Abraham, who is begging God not to destroy the cities, the two angels accompanying God, break away and travel to Sodom. Lot, Abraham's nephew, meets them on the outskirts and invites them to enjoy the hospitality of his house for the night, but they refuse, as they plan to stay in the town square overnight (presumably in some sort of lodgings or inns). Lot argues on with them, and they change their minds. His hospitality to them is very similar to that offered by Abraham in the preceding chapter. Bizarrely, the men of Sodom suddenly angrily surround Lot's house and demand that he sends out the visiting strangers (angels but disguised as men), so they can rape them. The entire male population of Sodom seeks a chance to sodomize the visitors (the very offence of sodomy is named after this intended rape assault). Lot goes out alone to negotiate with the sodomites, and offers them his own daughter to rape instead of the strangers because he has promised them his protection. ??? The attackers threaten to rape Lot himself and tell him that as an outsider (he was not born in Sodom), he has no right to judge them. They try to attack him and storm the house but the angels strike the attackers blind and draw Lot back into the house to save his life and dignity. Why an entire city population of men would want to rape two visitors is unstated, as is why the angels don't deal with the assailants immediately. Clearly they were in no danger given their powers. Why does Lot even contemplate sending his own daughter out to be raped instead of anyone, even angels? This whole section of the book of Genesis is truly disgusting. The angels now tell Lot to get any sons, daughters or other relatives out of Sodom as God is about to destroy it. Lot runs to warn his future sons-in-law, but they think he is joking when he tells them the angels are about to wipe out the city in God's name. As the party of rapists who attacked Lot's house involved every man in Sodom, it must also have included these sons-in-law who should now be as blind as every other male in the city. The great destruction looms, so the angel tells Lot to flee right away with all the relatives who have heeded him (leaving the sons-in-law behind to die). When Lot and others in the escape party hesitate, the angels grab them by the hand to run with them, warning them not to stop until they have cleared the plains surrounding Sodom or look back behind them at the pending destruction. Lot tells them that he cannot run quickly enough to reach the mountains before the destruction comes and begs permission to seek shelter in a small town called Zoar. The angel agree to his plan. As Lot reaches Zoar, God destroys both Sodom and Gomorrah and all the vegetation on the plains with fire and brimstone. Lot's wife, still running for the mountains, rather than going with Lot to Zoar, ignores orders not to look at the destruction and God turns her into a pillar of salt for ignoring his instructions. Abraham sees the distant smoke of the burning cities jut as God gives Lot the all clear. Abraham does nothing and makes no comment on what he has observed despite all his efforts to save the cities before. Why wipe out the entire populations of two cities including infants and women? Why wipe out vegetation new settlers could have made use of? Why turn a woman to salt? Looking at a fireball might blind someone, but nothing on Earth turns anyone to salt. Lot and his two daughters (including the one he was prepared to have raped by every man in Sodom) have survived in Zoar, but Lot is afraid of continuing to stay there (we are never told why this is). He moves himself and his daughters to a mountain cave. They stay there so long that the daughters begin to get frightened that they will grow too old to get husbands or have children. They therefore conspire to get Lot very drunk and then make love to him (raping their own father in his sleep) to get themselves pregnant and maintain their bloodline through him. The daughters take turns, over two nights and get pregnant with two sons. The first son is Moab, from who the Moabites would descend. The second daughter gives birth to Ben-Ammi, father of the Ammonite peoples. Poor lot, despite Abraham's respect for him, he was so enamoured of God and his angels that he was prepared to try to have his daughters raped. He lost his wife, and then grew too afraid of being near other people in towns so that his agoraphobia drove him to live in a cave. Then his daughters raped him after getting him drunk. It would be interesting to know what happened to Lot next, but we never find out what he said or did on learning his daughters were pregnant. Nor does Abraham try to go and see Lot after struggling so long to how concern for his survival. In fact, Lot is never mentioned again in the entire Bible. Even the Flood story seems tame compared to God's cruelty in this chapter. Lot is supposed to be one of the good guys. Arthur Chappell
7 responses

• India
20 Aug 17
is this your bible's teaching ?? pathetic !! Here what The holy quran 's translation about prophet Abraham and lot peace be upon them. In chapter no (11: 69 to 83)Allah (God) Says, And verily, there came Our Messengers to Ibrahim (Abraham) with glad tidings.They said: Salam (greetings or peace!) He answered, Salam (greetings or peace!) and he hastened to entertain them with a roasted calf. But when he saw their hands went not towards it (the meal), he felt some mistrust of them, and conceived a fear of them. They said: "Fear not, we have been sent against the people of Lout (Lot)." And his wife was standing (there), and she laughed (either, because the Messengers did not eat their food or for being glad for the destruction of the people of Lout (Lot). But We gave her glad tidings of Ishaque (Isaac), and after him, of Ya'qub (Jacob). She said (in astonishment): "Woe unto me! Shall I bear a child while I am an old woman, and here is my husband, an old man? Verily! This is a strange thing!" They said: "Do you wonder at the Decree of Allah? The Mercy of Allah and His Blessings be on you, O the family [of Ibrahim (Abraham)]. Surely, He (Allah) is All-Praiseworthy, All-Glorious." Then when the fear had gone away from (the mind of) Ibrahim (Abraham), and the glad tidings had reached him, he began to plead with Us (Our Messengers) for the people of Lout (Lot). Verily, Ibrahim (Abraham) was, without doubt, forbearing, used to invoke Allah with humility, and was repentant (to Allah all the time, again and again). "O Ibrahim (Abraham)! Forsake this. Indeed, the Commandment of your Lord has gone forth. Verily, there will come a torment for them which cannot be turned back." And when Our Messengers came to Lout (Lot), he was grieved on their account and felt himself straitened for them (lest the town people should approach them to commit sodomy with them). He said: "This is a distressful day." And his people came rushing towards him, and since aforetime they used to commit crimes (sodomy, etc.), he said: "O my people! Here are my daughters (i.e. the daughters of my nation), they are purer for you (if you marry them lawfully). So fear Allah and degrade me not as regards my guests! Is there not among you a single right-minded man?" They said: "Surely you know that we have neither any desire nor in need of your daughters, and indeed you know well what we want!" He said: "Would that I had strength (men) to overpower you, or that I could betake myself to some powerful support (to resist you)." They (Messengers) said: "O Lout (Lot)! Verily, we are the Messengers from your Lord! They shall not reach you! So travel with your family in a part of the night, and let not any of you look back, but your wife (will remain behind), verily, the punishment which will afflict them, will afflict her. Indeed, morning is their appointed time. Is not the morning near?" So when Our Commandment came, We turned (the towns of Sodom in Palestine) upside down, and rained on them stones of baked clay, piled up; Marked from your Lord, and they are not ever far from the Zalimun (polytheists, evil-doers, etc.).


• Preston, England
22 Aug 17
@NoorNoor
if Lot knew the Sodomite men would refuse to either marry or rape his daughter why did he even bother with the twisted farce of offering them? He was using his daughters as human bait and sheilds in a very dangerous siege. Many women, includig Muslim women have ended up married to non-righteous men, - Allah or God killing women he coniders bad is not good of God

• India
23 Aug 17
@arthurchappell
I sent that answers. prophet lot peace be upon him had no evil intentions for offering his daughters.if he had bad intentions Allah would mention it too. He was a good prophet. And a muslim women is forbidden to marry a non muslim . It is clear Allah says in the quran,[2:221] Do not marry idolatresses unless they believe; a believing woman is better than an idolatress, even if you like her. Nor shall you give your daughters in marriage to idolatrous men, unless they believe. A believing man .is better than an idolater, even if you like him. These invite to Hell, while GOD invites to Paradise and forgiveness, as He wills. He clarifies His revelations for the people, that they may take heed. you said, that daughters raped prophet lot. This is the worst thing than offering his daughters!! This is in your bible not in the quran.Quran is only the truth accept it or not I dont mind it.

• Preston, England
24 Aug 17
@NoorNoor
The Koran change many details but wasn't written until hundreds of years after the Bible,


• Oklahoma City, Oklahoma
21 Nov 17
One would 'defend The Bible' by saying that maybe this is one of those "Branches that produce no fruit" that Lord Jesus Christ talked about ... seeing as The Entire Bible is said to be about-God's only begotten Son and -how all humanity has the opportunity to inherit God's Kingdom through The Covenant.

"I am the vine; you are the branches. If a man remains in me and I in him, he will bear much fruit; apart from me you can do nothing. If anyone does not remain in me, he is like … Continue reading ?

• Preston, England
21 Nov 17
@mythociate
can't see the whole Bible being about Jesus, certainly not most if not all the Old Testament

• Oklahoma City, Oklahoma
25 Nov 17

• Preston, England
26 Nov 17
@mythociate
You asume it has one. The point seems to be to both love and fear God, but the Bible fails to convince many readers today that God even exists.


• Thomasville, Georgia
8 Mar
I've always thought that if the truth were known we would find that LOT did the raping of his daughters since women were little more than cattle and chattle in those days. Of course that is assuming any of it is true. BTW I've bee enjoying this series very much.

• Preston, England
8 Mar
whether he raped them or they raped him it i pretty heinous and if untrue as I expect it is a bizarre fantasy for the writers to perpetrate

• Thomasville, Georgia
9 Mar
@arthurchappell
A lot of disgusting things went on in bible stories but people are so brainwashed and adamant about it it's frustrating to try a real conversation. Glad you've tackled it and doing a fine job I might add.

• Preston, England
9 Mar
@Namelesss
thanks, it's great that Mylot is a platform to write such a point of view

•
21 Aug 17
There was a volcano. In an effort to make sense of the destruction of entire cities and their surrounding areas, men made up a story about really bad people as a threat to people who wanted to be really bad. If you are bad, so says the story, and do wicked and unnatural things, God will send forth terrible destruction. Lot's wife simply didn't get away quick enough and she was caught up in lava. The daughters assumed they were the last women on earth. This particular bit does seem to have been written by a person with strange views on morality and ethics!

• Preston, England
21 Aug 17
@Poppylicious
that would be a good logical explanation for it all


• Preston, England
20 Aug 17
@Inlemay
many church meetings skip over the more sordid details not surprisingly

• Denver, Colorado
20 Aug 17
"Hey, I know, you can have my daughter instead. Yeah." Unbelievable.