Nice way to start the day!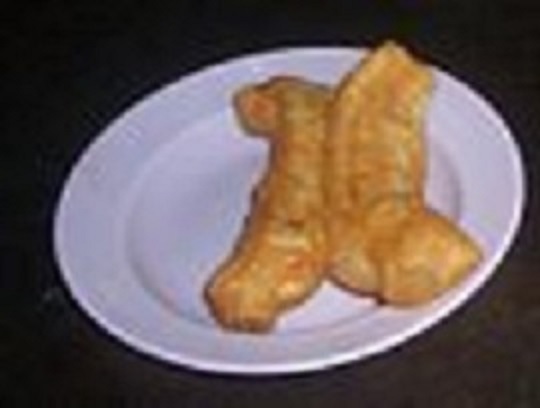 Thailand
August 19, 2017 9:03pm CST
About an hour ago before I got my morning coffee, I went to the ATM which is located outside a convenience store, As I was about to leave a motorbike pulled up with an older lady and a young boy who was probably her grandson. He was carrying a bag of Thai pastries and when he put them in the bike's basket, I pointed and said, "Those for me?" He was not sure what to say (probably didn't understand my broken Thai) Grandma started to laugh and told the boy to offer me some. I refused but it was so nice to have been offered! Pic from Wiki...sorry it is so blurry.
10 responses

•
20 Aug
That was so nice. Whose basket did he put them in?

• Thailand
20 Aug
There are usually little baskets on the front of most motorbikes here.

•
20 Aug
@jaideemai
So they bring goodies and put them in each basket?

• Thailand
20 Aug
@Hannihar
No, it is just a basket attached to the motorbike to put things in. Easier than carrying them and operating the bike.


• Philippines
20 Aug
What is that Thai pastry? What is it made of?

• Thailand
20 Aug

Deep-fried dough stick is called Pa Thong Ko in Thailand. In the morning you can easily find them being made by street vendors (see pictures below, and as part of our walking tour of Saochingcha's sidewalk good eats) and they're very inexpensive. Can be en

• Legaspi, Philippines
20 Aug
That's good to know that Thai are such a sweet people. It was indeed a good start for the day.

• Philippines
20 Aug
Thai people are usually kind especially to farangs!

• India
20 Aug
Well,that is nice of the Grandma to offer you some.No wonder it put you in a good mood.

• Thailand
20 Aug
Yes, very kind lady and definitely made my morning!


• Thailand
20 Aug
It is one of those foods that are hard to stop eating until they are all gone!


• United States
20 Aug
that was nice of him to offer you one.


• United States
20 Aug
That was nice i would feel good too..

• Hong Kong
20 Aug
@jaideemai
Ok my friend and that's good to hear.