Do you ever......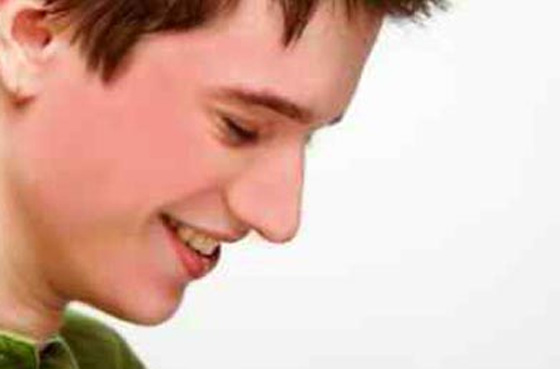 Aurora, Missouri
August 20, 2017 1:36am CST


Do you ever get into a conversation that you KNOW is going somewhere bad, but you can't make yourself stop? SMH! Some people here know I use Wattpad. Of course, I have made some very good friends since I started there in 2012... Sometimes


, one of those friends says something that

demands I respond to it

... (It actually doesn't help that my friend is funny and tends to draw funny responses out of me

... How THAT works is well beyond me!


!) A few minutes ago she was complaining that when she says something to the author of a book some of us tend to pile our comments on top of hers... (Is it MY fault that she has more time to read on Wattpad, so comments first, than I can afford to give the site?

) At least I wasn't the one who yelled at her because she doesn't feel the same way I do about humans and their "interesting" multiple sexual pairings! (She told the person she has a right to feel however she wants. If they didn't like that, they should check to make sure their male appendage was not dangling below the skirt they were wearing!) And that is where I HAD to say something


! I told my friend that I could be mistaken, but I thought the

tip might swing lower than the hem once in a while because sometimes I felt a draft



! (Yes, I did change the verbiage in these comments. On Wattpad we are not as restricted as we are on myLot.) Here you go, @vandana7. This is what a Caucasian man might look like if he were blushing. (Yes, I look very much like this when I blush!)
9 responses


• Aurora, Missouri
20 Aug 17
I am sorry, Maluse. This is not directed at anyone in particular. I just thought what happened tonight was funny, so I was telling people about it. Wattpad is a site for people who want to be authors. You can also just read as much as you want or give someone who is having trouble with wording or structure a little help, if you know what you are doing and want to offer help. I always ask the author if they WANT some help before I throw any criticism out for the world to see, though. (I will also praise an author who is doing a good job, too.) There are a lot of really talented authors writing on that site. Many of them have gotten books published that were written on Wattpad! (I know there are some actual famous authors there, too. We just aren't supposed to acknowledge who they are, if you figure out their real identity.)

• United States
31 Dec 17
Ahh okay I see what Wattpad is no need to explain again daddyevil

• Aurora, Missouri
31 Dec 17
@shaggin

Too late! (grinning at you!)

• Green Bay, Wisconsin
20 Aug 17



Oh my! I don't think I've ever engaged in THAT kind of conversation, anywhere.



• Aurora, Missouri
20 Aug 17
LOL! Yeah, but I do when I am having a blast, Valerie!

If you are interested in reading some of the books I enjoy on Wattpad I put links to two of them on this thread. One author speaks rather crudely, imho, but her manuscript is really funny, even with the dirty words every where! The other author I linked to here is funny without using crudity, for the most part. (That is the one I suggest you try. Both of those authors are willing to carry on a conversation in the comments of their books or via the messaging system on Wattpad.) Here, I will post a link for you, hon... This link takes you to the unabridged manuscript she still has up on her profile page. This is the book I read several times, leaving comments about fixes for the book as well as simply chatting with her. (In real life she is a fairly well known author. We just aren't supposed to know that.) I hope you will take the time to give this book a try, Valerie...

Read Author's Note from the story Chronicles of a Wineaux: Chicken Soup Can't Heal Cell Phones [Unabridged] by EricaSumner13 (Erica Sumner) with 427 reads. tee...

• Green Bay, Wisconsin
20 Aug 17
@DaddyEvil
I took a peek at it and bookmarked it to read later. What is the purpose of Wattpad? Is it for authors only? Or what?

• Aurora, Missouri
22 Aug 17
@just4him
Wattpad is for everyone... If you think you might like to try writing a book, then that is the place you should do it. (Well, I know you do write books, hon.) But if you had started writing on Wattpad you would have found support there, encouragement and friends. Wattpad encourages people to do what they want. If you were a reader like me, you would be encouraged to read anything/everything that interests you on the site. The authors (wanna be authors... whatever) encourage some of us to offer advice about their writing skills, suggestions for titles or whatever the author needs to make them better writers. Some are very skilled! (Like the one I linked for you.) Some are definitely not! (I might make a start on a book that is not well written, but if it has too many problems, I give up and move on.) When I talk about editing a manuscript for an author, chances are it is for a person who I met on Wattpad. (It might be someone I knew from another site, but less likely.) The ones who ask me to edit don't expect me to do that for free, either. Most already know my skills from seeing what I have suggested to people there for years now so are willing to pay my price. (I do give them a good price, though. Everyone needs help in one way or another.)



• Aurora, Missouri
20 Aug 17
Yeah, discussions don't normally start on Wattpad. USUALLY, the only kind of comments a person leaves are for the author of the manuscript you are reading. Unless the author has asked people to leave comments, you don't find comments on their manuscripts. If you are interested, Anna, I left a short explanation of Wattpad in my comment to Maluse. This is a link to the manuscript I started on Wattpad early this morning, Anna. (This author uses some crude language, but her manuscripts are funny, to me. Her work is also some of the few I have encountered that drew active participation/comments between the author and her readers.)

Read Blue balls... from the story EUPHORIA by bayaBLUE (Blue Baya) with 22 reads. adult, ideas, drabble. I wonder.... Do men REALLY get blue balls? Does it hur...

• Switzerland
20 Aug 17
@DaddyEvil
I checked and I understand how the site works.

• Houston, Texas
7 Sep 17
@DaddyEvil
That girl is very vulgar! How dare she????????




• India
20 Aug 17
@DaddyEvil
.. I can only say I am glad I am here on myLot and not on Wattpad..lol.

• Aurora, Missouri
20 Aug 17
@vandana7
LMAO! I believe you would really like my friends on Wattpad, too, vanny! (After all, you got used to me... Granted, it took years for that to happen, but still....







• Uzbekistan
20 Aug 17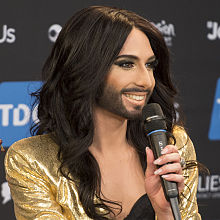 @DaddyEvil
Was it Conchita Wurst? (Wikipedia): the stage persona of Austrian singer, recording artist and drag queen Thomas "Tom" Neuwirth (born 6 November 1988). Wurst came to international attention after winning the Eurovision Song Contest 2014 as Austria's entrant with the song "Rise Like a Phoenix". Neuwirth uses masculine pronouns when referring to himself but feminine pronouns to describe Wurst.



• Aurora, Missouri
22 Aug 17





I just couldn't help myself, Velvet! (I told you some things I said on here are considered "racy" to other people!) Now, you know more about what I am like!



• Palisade, Colorado
22 Aug 17
@DaddyEvil
Well don't change. I like you just as you are.

• Aurora, Missouri
28 Aug 17
@velvet53

Well, that is a good thing, then!





• Aurora, Missouri
20 Aug 17
See what you think about this author's work, Reine. Her characters come alive for me. It is almost like I am living in the character's world and sharing her life. This is another author that welcomes discussions about her work, her real world life and the things she is working to accomplish. (She is also a very well known author in the real world.)

Read Author's Note from the story Chronicles of a Wineaux: Chicken Soup Can't Heal Cell Phones [Unabridged] by EricaSumner13 (Erica Sumner) with 426 reads. the...

• United States
31 Dec 17
I had a friend when I was a kid who blushed really easy. I thought it was so strange. I never blushed until I was a teen. I hate the feeling. What is Wattpad?


• United States
31 Dec 17
@DaddyEvil
When I read your response to Maluse that was my immediate thought wondering if thats where you get those manuacript jobs. I read pretty much anything and everything BUT only paperback versions. That is SO neat you have figured out well known authors and can interact with them.


• Aurora, Missouri
16 Sep 17
IDK, Baya... Is it possible you have also read something written by this author? If so, how would you rate what she says? Is she entertaining to you? Does she really bring out how you feel about things? I found myself responding to her quite quickly and with far more information about my personal life than I normally give anyone. IDK why, though. I do believe I have found a friend there, though.




• United States
25 Sep
Ah the gutter gently takes another post

and is Wattpad even around anymore ?