You Really Think You're Better Than Everyone Else?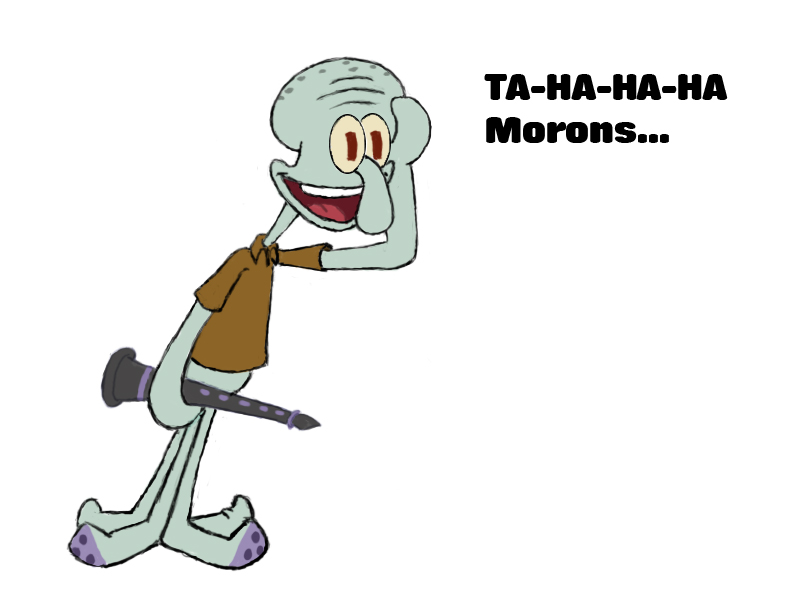 August 20, 2017 8:44am CST
Those with superiority complex can be the most frustrating and irritating people you can spend time with. They are such know-it-alls that despite knowing that they blabber crap, they'll find ways to validate their point. Plus, they can never and will never admit in making mistakes. They heavily criticize you for your failings but if they're the one who did something wrong, they'll do or say anything to change the facts. I just can't stand these kind of people. Met anyone like this?
7 responses

• Rass, Saudi Arabia
22 Aug 17
Yes... I do have met them. My colleague at work are like that. Teaching you what and what not to do. Worst, there are 3 of them. They feel like they are the boss of the department, but if a complaint arises, thier tail is tuck between their legs. All they could say is sorry.

•
23 Aug 17
One is already bad enough, but 3? Darn, that would be hell for me.

• Rass, Saudi Arabia
23 Aug 17
@JeeyanDee
They stopped nagging when I told them "I'm here to work, not to please all of you"...


• United States
20 Aug 17
Yes I have met many people like that..and you can fight with them till your blue in the face and they will always be right.

•
20 Aug 17
I totally agree! So what do you do when you get into disagreements with them?

• United States
20 Aug 17
@JeeyanDee
most the time I just shut my mouth and let them be.. Because it don't matter how much you fight they think they did no wrong.. So why bother.

•
21 Aug 17
@hillhjill
Yes, you are right. One can't help but be frustrated though when you have no choice but to deal with a person with that kind of attitude everyday. For instance if you have a family member who is like that or a co-worker perhaps.



•
21 Aug 17
That is true. Worse if you live with them

• India
21 Aug 17
@JeeyanDee
I hope they would go easy on their family members atleast

•
21 Aug 17
@vsai2008
I'm not entirely sure that's possible. Remember that they do believe that they can never make any mistakes. I don't think family members will be spared from that.


• Hong Kong
1 Sep 17
@DeeyanDee
They think that they are "Superman" or "SuperWoman" my friend.

I have so many of that type my friend---always remeber that all these type are morally weak inside. And they all ran away when they met their match Deeyan.



•
1 Sep 17
I believe what you're saying is true. They only do that to cover up the weakness they feel inside of them.

• Hong Kong
2 Sep 17
@JeeyanDee
That's right my friend.


• United States
22 Aug 17
I can think of a couple people who are like this. The World has to revolve only around them, and when it don't they get upset and start spreading rumors and such of untruth. Karma eventually will become their best friend

•
23 Aug 17
That is true, unfortunately, it would be hard for them to realize that what they're suffering is because of karma, and would just resort in blaming everyone else

• Green Bay, Wisconsin
20 Aug 17
I've met a few. They are annoying.


•
20 Aug 17
Yes, I believe we all should. The problems is if that person lives in the same house as yours, then there is no escaping that.